Hospitality has always been a popular choice among job seekers because it offers a wide range of positions and promises a dynamic lifestyle.
Although many opportunities are available in hospitality, you can't expect to earn a position without a fair share of effort. This includes using LinkedIn as one of the main tools to grab the attention of recruiters.
In this blog post, we share with you 10 tips on how to set up your LinkedIn profile and land your dream hospitality job.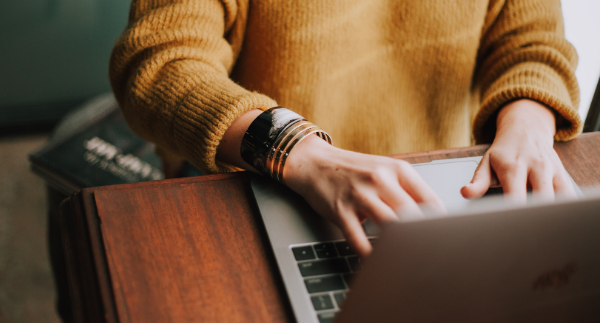 LinkedIn has many features that can benefit you while searching for a job-opportunity.
More than 20,000 companies in the US use it to recruit employees.
Almost 90% of headhunters search for candidates on this social network.

Bearing in mind these facts, it is not the question whether you should take advantage of LinkedIn but rather how to create a quality profile that will catch employers' attention.

---
1. Professional profile picture
The first tip seems obvious, but it's surprising to see so many low-quality profile pictures on LinkedIn. If you want to make a good first impression, you need a professional photo to prove authority. You don't have to hire a photographer for this purpose, but you do have to upload an image that looks clear and credible.

---

2. Include your e
xperience
Most recruiters will immediately go to the "Previous Jobs" section to check out your experience. Here is what you need to do:
Display job history

: For example, write exact titles and the size of the teams you managed.

Show concrete results

and state your achievements: For example, if visitors' complaints fell by 17% when you were running the customer service department of your hotel, include it in your profile.

---
3. Add contact information
Potential recruiters can leave you a message on LinkedIn, but it's always better to provide additional contact information. Adding your email address and phone number allows employers to reach you almost immediately. Besides that, you are free to add links to personal website or other social media profiles (as long as they are relevant and exclude inappropriate information).
---
4.
Mention your skills
Career achievements can seem even more impressive if you mention the skills you've developed at work and on your own. These can be soft skills such as interpersonal communication or leadership, but you can also highlight things like certificates, professional training, or personal traits that make you perfect for a position in hospitality.
---
Want to learn new hospitality skills and feel as prepared as possible?



Typsy's got all the courses you need to start your journey on the right foot.
---
5.
Optimize location
You will rarely ever run into a job announcement aimed at global audiences. On the contrary, most vacancies are meant for specific regions and you should optimize location to make it easier for the recruiter to find you. If they need someone from your state or region, you will probably receive an interview invitation instantly. But if not, you will save time for both parties.
---
6.
Post quality content
LinkedIn does not require everyday engagement, but it's good to post a quality piece of content at least once or twice a month. This can be done through your profile status updates or a LinkedIn Pulse article.

You can write industry analysis or make a comment about recent hospitality trends, allowing recruiters to get familiar with your knowledge and experience. If it sounds like too much of a burden, you can always hire professional writing services to help you create and proofread content.
---
7.
Connect with industry leaders
Establishing connections with industry leaders on LinkedIn is another way to get the foot in the door and deserve a job opportunity. You should grow your network of professional acquaintances and comment or share their posts, using it as the opportunity to get closer to key opinion leaders in this field.

---
8.
Join hospitality groups
LinkedIn groups allow you to narrow down activities on this social network and get straight to the point. You can find many different groups dedicated to the hospitality industry.

All of them gather thousands of members who share and exchange ideas or news about tourism investments, hotels, marketing strategies, hospitality management, and vacancy announcements.
You should use this channel to dig deeper into the labor market and hopefully find your place in the hospitality industry.
---
9.
Get real recommendations
As a genuine recruiting platform, LinkedIn allows candidates to add recommendations from their colleagues.
Although some people believe such recommendations are fake, you should seize this chance to get real and reliable endorsements from professionals who are also active LinkedIn users.
It enables recruiters to easily prove the credibility of your recommendations, while you receive bonus points in the job search.
---
10.
Use keywords
Just like any other search engine, LinkedIn's software also uses keywords to find candidates for hospitality jobs. This is why you need to pay attention to industry keywords and use precise terms and phrases to express your interests and professional experiences.
Don't overuse keywords, but make sure to strategically disperse them through your profile to increase the odds of earning a job interview.
---
LinkedIn has become a crucial recruiting mechanism, particularly in the hospitality industry. It's a great tool for job seekers to find employment or present your portfolio to recruiters.
In this post, we showed you how to write a LinkedIn profile for hospitality. Feel free to use our tips and let us know in comments if you have other interesting suggestions to share with our readers.


Follow Typsy on LinkedIn and start the conversation with us today!


---
Tom Jager is professional blogger. He works at Awriter. He has degree in Law and English literature. Tom has written numerous articles/online

journals. You can reach him at

G+ or Facebook.
---
You might also like