Employees are a high value asset. Are you taking care of them with the same attention you give to other assets? For some, employee turnover is a natural part of a business and most industries experience it, to some extent. However, the hospitality industry suffers from the highest employee turn over rates of many other industries combined.
In this blog post, we look at five ways to retain and engage with your employees.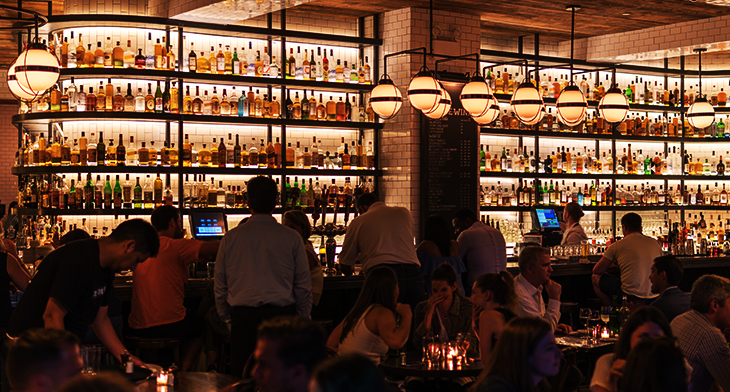 One American state's food service and restaurant association pegs the cost of replacing a server at more than $5,000USD and, more than $25,000USD to replace a supervisor or manager. These costs come in the form of direct and indirect costs; for example, recruiting and training as well as decreased work productivity and failing work performance of the nearly departed employee are a negative drag imposed on the morale of your team and customers. It literally eats away your bottom line.
How to increase employee retention?
Employee retention is arguably one of the biggest struggles for management and here are five things that help keep your top talent from leaving:
They feel genuinely involved in the business and feel like they are "on a mission" with you

Mentored and promoted staff feel appreciated and respected for the work they do for you

The pay scale and benefits are reasonable and meaningful

They stay when they feel empowered and challenged to do more good work

Employees feel trusted to make good decisions on behalf of the business and customers
Granted, the hospitality industry offers many entry-level positions to the workforce and provides an ample source of training and development for employees as they move up in your business and move on to new challenges and other industries in their working career. In their beginning stages, making it better for them makes it better for you and your customers.
US figures identify more than 28% of hospitality sector employees are part time employees, opposed to only 11% in other industries, meaning that hospitality workers are likely younger and just starting out in their career and educational development. This should be a positive and supportive experience for all involved. Making it a negative experience serves no one in the short or the long term.
Further considerations are that since the 1930's and on into today, there have been several extensive surveys and studies done on what employers (managers) think their employees need and what employees really want. There is a gulf identified between the two groups. The divide has been identified over and over yet we still miss the mark on this. Employers believe the top three motivators employees want are: higher wages, job security and promotions. Doubtlessly, these three things are important but the actual motivation for the employees relates a little closer to Maslow's hierarchies of needs where belonging and self-actualization were far more important motivators for employees.
---

Typsy's 1000+ hospitality lessons are practical, effective, and fun! You can learn more about everything from finance to service and leadership skills.
Best of all, you can access Typsy as and when it suits you.
Learn your way - starting today.
---
Keep your staff engaged and motivated
Interestingly enough, the first two items that employees ranked the highest for self-motivation are easily in the control of their managers and supervisors. It's all about improving the climate in the workplace and, even more interesting, these changes wouldn't cost a lot of money;
appreciation is about acknowledging good work performance and providing appropriate recognition and feedback. Letting staff "in on things" is really about effective communication regarding the department's and company's goals and objectives easily supported by a policy of transparency. The third ranked item by employees, helping with personal problems, is likely best dealt with by trained professionals, at the very least, having a willingness to listen and showing a little empathy may go a long way and may be all the employee is expecting.
Here are five ways to help engage your employees and foster the connections to your business:
Recognise your employee's successes whenever possible, even their successes beyond your doors. It demonstrates that you are listening and concerned about them and their endeavours beyond the walls of your business

Reward employee loyalty. Do you have a rewards program to recognise customer loyalty? How about one that recognises employee loyalty?

Do employees have an opportunity to contribute and care about your business? Uncaring employees means unengaged employees which contributes to an unhealthy work environment. Give them solid reasons to care

What can you do to create an environment of shared goals and values?

Can you envision what a typical workday looks like for each of your employees? Understanding the good parts and the not so good parts of their work with you may create
opportunities to enhance or change aspects of your business and perhaps company culture


---

The biggest take away here should be intuitive - when we better understand the value of our employees and the importance of employee retention, we can better structure our company's management practices and compensation packages accordingly. This can only lead to better profit and at the same time, guide us to outperform the competition and become an employer of choice in your communities.
Remember that employee replacement costs are often more complex than what we might think and having a clear understanding of what is and what is not expected of our employees and their expectations of management is essential whether its an hourly paid server, salaried supervisor or even the CEO.

Start your online hospitality Typsy training today, and watch our Training Fundamentals course with Nicolas Simon.
---
---
You might also like: