As the year ends, it's time to analyze your restaurant's profits and losses to make the best business decisions possible in 2020. While reviewing past sales data and historic patterns can help you foreshadow future revenue, they don't paint the whole picture. It's also important to consider how external factors can influence sales forecasts.
In this guide to restaurant forecasting, we're explaining what restaurant forecasting is, why it's an important exercise to do, how to analyze your restaurant profitability in 2019, and which external factors you should incorporate into your forecast for 2020. We foresee sunny days in your restaurant's future!

What is restaurant forecasting?
Restaurant forecasting is analogous to weather forecasting. Just like meteorologists use data from the past and insight about the future to predict the weather, restaurateurs use historical sales data trends, upcoming events, and even the weather to predict their future revenue.
Fortunately, you don't need an MBA to forecast your restaurant's future revenue. 7shifts' POS system integration uses past sales data to forecast restaurant sales with 95% accuracy. By seeing into the future of your sales, restaurateurs can also make more cost-effective scheduling decisions to save on labor.

Why forecast restaurant revenue?
Unlike corporate employees, restaurateurs have no guarantee that they'll make a certain amount of money every two weeks. Forecasting helps restaurateurs like you create a sense of control within the uncertainty of entrepreneurship.
When restaurant owners have a sense of how much revenue their business will bring in over a certain period of time, they can plan budgets for things like payroll, inventory, marketing, or utilities. Forecasts also help restaurateurs predict when they'll have revenue gaps to fill so that they can start planning events and other promotions to boost sales.
In the long term, forecasting helps restaurateurs plan for the future of their business - whether that's expanding to new locations or evaluating a renovation. When you know what revenue to expect, you can plan how to grow your business.
Before you look into the future, however, you'll need to review historical data to inform your forecast.
How to analyze your 2019 restaurant profitability
Gathering and analyzing data is an important part of running an efficient restaurant. Consider these historical data when creating your 2020 revenue outlook:
Losses - It's easier to save money than it is to make more money. Use your restaurant tech data to see where your restaurant is losing the most money and when. Labor is one of the highest restaurant operation costs. Check out your variance report in 7shifts to see discrepancies between your actual and projected labor. You can see where you have too much staff during slow shifts or not enough staff during busy months so that you can plan your labor spending accordingly (and maybe even hire seasonal employees!).


Profit margins - Check your POS data to see which menu items were the most profitable and most popular, and which were the least profitable and least popular. Use this data to rework your menu and optimize restaurant profitability in the new year.


Staff performance - Check POS and 7shifts reports to see who your best performing staff members are. Who brings in the highest checks? Who sells the most? Audit your labor to see who could benefit from a promotion and who needs more training or to be let go.
Data is the key to a more efficient restaurant in 2020.
---

Typsy's 1000+ hospitality lessons are practical, effective, and fun! You can learn more about everything from finance to service and leadership skills.
Best of all, you can access Typsy as and when it suits you.
Learn your way - starting today.
---
3 external factors to incorporate in your 2020 restaurant forecasting
While you can't control external forces that affect restaurant sales, you can factor them into your forecast for a more accurate prediction. Some external factors boost business, while others detract from it. When you can prepare for the detractors, you can counteract their effects through new business models or marketing efforts. When you factor in business boosters, you can capitalize on their revenue potentials.
Here are three external factors to account for in your business forecast for the new year.
1. Weather
Good weather tends to boost business for restaurants, while bad weather - cold, extreme heat, rain, snow, etc. - can impact the number of dine-in customers you receive. If you're in an area that experiences all four seasons, you should account for the weather forecast in your financial forecast.
While inclement weather can decrease dine-in business, it increases demand for delivery orders. Chicago deep-dish pizza restaurant Lou Malnati's sees up to a 20% increase in delivery orders during the city's notoriously brutal winters. Nationwide, GrubHub has found that delivery orders containing soup increase by 13% between December and March. Focus on your delivery offerings and hire seasonal delivery personnel in the winter to maximize your financial forecast.
2. Events
Can you think of any event that doesn't involve food in some way? We can't either! Events will affect your business in 2020, so take these gatherings and celebrations into account when creating your forecast for next year:
Sporting events - Sports bring people together. Sports bars can maximize on game days through their marketing efforts. Restaurants can also boost catering and delivery opportunities for watch parties for events like the Superbowl. Post-event crowds will flood bars that aren't focused on sports too, so be ready to serve hungry and thirsty sports fans! Use 7shifts to plan your labor needs for delivery and catering as you'll need more back-of-house staff and fewer front-of-house staff.


Holidays - Holidays during which families gather to dine out, like Mother's Day, or dine in together, like Thanksgiving, present opportunities for prix fixe meals and special catering menus.


Conferences and festivals - Events for which people come from out of town present a big business opportunity for restaurants. Create a calendar of major events in your area and capitalize on them by becoming a vendor at a festival or conference, or by advertising to attendees.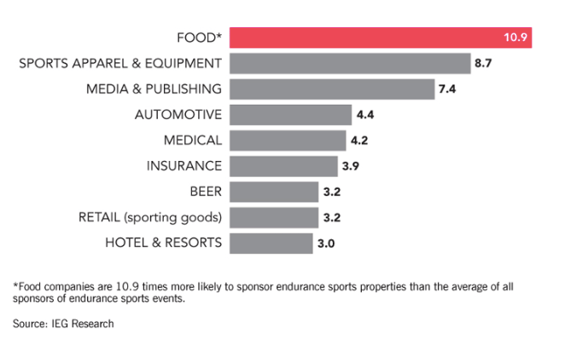 3. Press coverage
Press and social media coverage affect restaurant sales. While you can't exactly plan for viral press coverage, you can work with a public relations firm that can help generate media attention for your restaurant.
Make sure that the firm you partner with spans both traditional and digital media, like influencers, to spread the word to all kinds of audiences. Create a budget for engaging a PR firm by forecasting the ROI that the press will give your business.
---
Become a restaurant forecasting pro
Forecasting sales for your restaurant unlocks powerful insight that can help you plan your budget for the following year, and capitalize on upcoming events. While "forecasting" sounds like Wall Street jargon, you don't need an MBA to master it.
Restaurant Forecast = Historical Sales Data + External Factors
When you integrate your POS with 7shifts, the software will analyze past revenue, historical patterns, labor needs, upcoming events, and weather patterns to forecast future sales with 95% accuracy. After all, knowledge is power. Combine your restaurant tech with a hospitality training course in restaurant profitability, and you'll be able to make better business decisions in the year to come.
7shifts are a proud partner of Typsy. Become a Typsy partner today and start reaping the benefits of being part of an expanding online hospitality community.
---
| | |
| --- | --- |
| | Ana Cvetkovic is a freelancer and content producer for 7shifts. She is also the CEO of BLOOM Digital Marketing, a New York City-based creative marketing agency that helps the hospitality and tourism industries reach new audiences online. |
---
You might also like: