Restaurants don't grow without growing and developing their employees. And for restaurant leaders, one of the most important jobs is to identify and develop the next wave of leadership in each area of their restaurant.
The challenge is in discerning when your employees are ready for more responsibility, and what qualities and signs to look for to assure you're making a sound decision. Being unable to identify the right leadership qualities and character traits, managers often fall back on traditional ineffective parameters for promotion.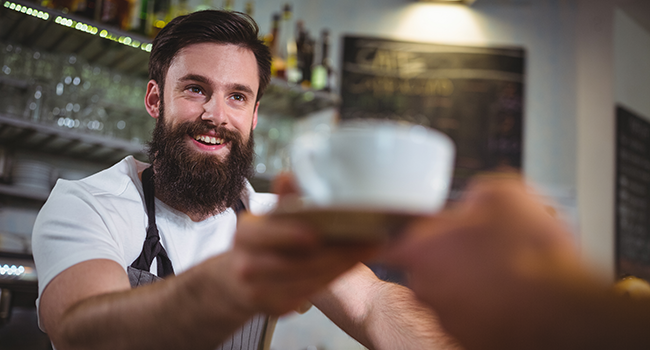 Traditionally, experience or seniority would dictate who was "next in line" for a promotion. Those lines no longer exist today, at least not in the most progressive, innovative organizations or successful restaurants. In today's world, experience alone is no longer enough, and seniority is a word used only by the most entitled of employees.
Here are four top qualities restaurant leaders should look for in their employees to know who is ready to take on more responsibilities and new opportunities.


---
1. Being all-in


Look for a person whose commitment to their work is not limited to their job description. This is the person who consistently does more than what's expected or required of them. They don't cut corners or watch the clock.

They do a job until the desired result is achieved, not until the clock runs out. They have an attitude of whatever it takes, not an attitude of "as long as I'm paid." They will do what it takes to better your restaurant, and treat it as their own business.
---
2. They tell it like it is

Do you have people in your restaurant who don't reflexively agree with you? These people are not afraid to risk opposition or conflict in order to tell you what they really think, even when you may not want to hear it.

They are not afraid to test the status quo, and constantly look for ways to reinvent old ideas and methods. They would rather do the right thing than nod to get your approval.
Though it can be displeasing in the moment when someone disagrees with us, consider thinking objectively instead of letting your ego run you ragged. Employees who are comfortable enough to share their truthful opinions and views with you are often those who are most engaged in their work.

They will keep you on your toes, play the devil's advocate and punch holes in some of your best ideas. Think of and treat them as your allies, rather than adversaries.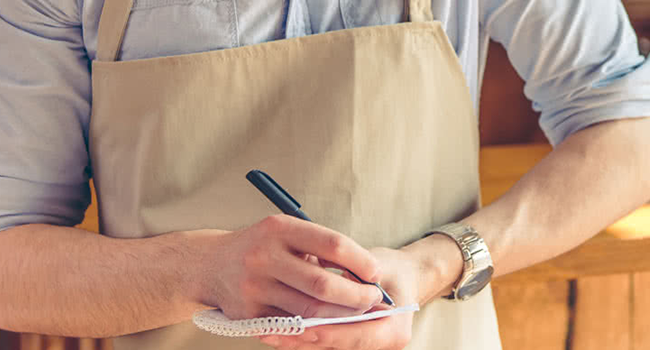 3. They show emotional intelligence


When considering employees for a new opportunity, emotional intelligence is the most vital sign to look for. Emotional intelligence is an ability to identify and manage our own emotions and the emotions of others, this concept is also known as self leadership.
People who are emotionally intelligent are self-aware. They are aware of their feelings, but don't let their feelings run them. They have a healthy sense of themselves and are confident as a result. They can control their impulses and don't make careless decisions. They are able to self-regulate and act with integrity.
Emotionally intelligent people are also intrinsically motivated. They set aside instant gratification in order
to invest in long term success. Another very important element of emotional intelligence is empathy, an ability to recognize and understand the feelings of others — even when those feelings are not so obvious.

Emotionally intelligent people are excellent at creating and building relationships. They are great listeners, are have a unique ability to relate to others. They have great social skills, are team players and avoid stereotypes and judging people. They take responsibility, and give credit easily and generously. They don't form cliques or participate in workplace politics.
It may seem that finding employees with emotional intelligence seems like a tall order, but it is the foundation for most qualities you need in a candidate for a promotion.



---
4. They are congruent


People who are most likely to carry on more responsibility and lead others are also the ones whose life outside of work reflects the values and performance they demonstrate while at work.
You don't need to (nor is it possible to) know what all your employees are doing outside of working hours, but be observant. Keep an eye out for your employees' stark incongruities outside of work which can become issues in your business. As close knit as restaurant staff usually is, it's not hard to have an idea about your employees' private lives.
So don't be surprised if some of your employees aren't entirely practicing the high values and standards that you uphold as an employer, outside of your establishment - not everyone is aligned in their personal and professional lives. There isn't anything wrong with that, just be aware that the employees who deserve the promotions, new opportunities and recognition practice at home what they profess at work.


---
When it comes to facing a decision about who to promote in your restaurant, find people with emotional intelligence rather than people who only have skills and impressive performance metrics.
And most importantly, find people who treat their current job (no matter how entry-level it may be) with the same respect and reverence as their desired one.


Start your online hospitality training with Typsy, and watch our course on an Introduction to hospitality management.



---
Anna Dolce is a life and business strategist, restaurant and small business expert, writer and speaker. Anna helps restaurant owners and various entrepreneurs grow their businesses and get the most out of their lives. Anna has spoken from the TEDx stage, major conferences and industry shows on the topics of service vs. hospitality, entrepreneurship, leadership and restaurants. Visit annadolce.com

to get in touch.
---
You might also like