Summer and beautiful weather are on the way in the Northern Hemisphere, which means travel will pick up and your hotel has busier days ahead. To handle the heavier workload this peak season, you'll need to not only prepare your facilities but your online presence and promotional items too.
Get your hotel ready for peak season with these tips from guest blogger Cora Gold.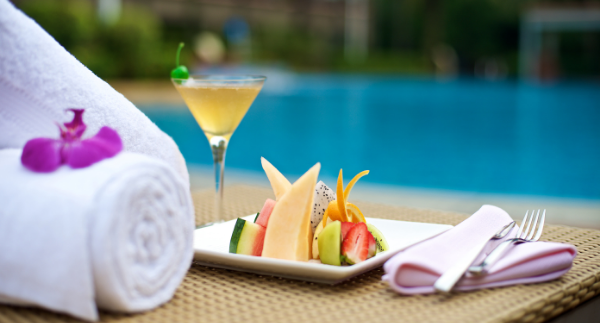 1. Update your hiring and onboarding process
Your staff could use some extra hands for the busier months ahead, so you should look into updating your hiring and onboarding process. Labor shortages continue to plague the hospitality industry, but there are plenty of willing workers if you know where to look and can pay them a fair wage. Seek low-experience, high-character individuals, including high school grads, college students, and the recently unemployed.
Hiring less experienced staff does mean you will need to devote more time and resources to their onboarding program, but hardworking employees will learn their tasks quickly. If you start now, your new hires will be fully prepared for the increase in summer bookings and the more demanding workload.


---
Need help with your onboarding program?
Typsy's 1000+ hospitality lessons are practical, effective, and fun! Your team can learn everything from interacting with guests to upselling and leadership to problem solving skills.

Best of all, your team can access Typsy as and when it suits you.
Train your way - starting today www.typsy.com

---
2. Anticipate more traffic, but don't overbook
You know your hotel will see a sudden influx of guests during the summer, but you shouldn't overreact to this trend and overbook. This might keep your traffic consistent when original guests don't show up, but it's an unnecessary gamble that could leave a bad impression on first-time visitors.
Instead, prepare for booking spikes by researching events and attractions in your area that might draw more guests. Identifying potential high-traffic periods in advance gives your staff more time to prepare rooms and amenities.
3. Make your facilities look their best
Make your facilities look and feel the best for when summer arrives. If you haven't already, why not invest in some amenities guests look out for:
Lighter sheets and blankets
LED lights that won't overheat
New air conditioning
Updated curtains
Fresh paint with summer colors and designs
Soaps and air fresheners with lighter smells
Flower arrangements
Don't forget that when your guests walk into your lobby, they'll want to feel like they're on summer vacation. So, why not create the right ambiance with seasonal decor, such as tropical floral arrangements or a greenery wall? These small details will make your guest's experience more comfortable and immersive.
3. Spruce up your summertime amenities
Try sprucing up your building's warm-weather amenities like balconies and terraces, courtyards, swimming pools, and outdoor dining areas. Here are some things you can do to make these places stand out for your summer guests:
Clean all outdoor furniture
Maintain a strict landscaping schedule
Monitor water temperature and pH levels
Powerwash the patios and tile floors
Provide more shaded areas
These attractions will likely get a lot of usage, so they should be high on your cleaning checklist. Perform routine maintenance on the bathrooms and remove waste as frequently as necessary.
4. Summer-ize your online presence
Show off your venue's summer decor and specials online too. Start small with new pictures, then work up to articles, newsletters, social media posts, and other informative content about summer activities. Engage with potential customers and show them why your hotel is their best option.
The most critical digital features you should provide are easy online bookings and keyless check-in. Enabling your guests to reserve their stays on any device will make your online traffic more valuable and increase booking success. Keyless check-in makes busy days a nonfactor, helping your guests find their rooms on their own and lightening your front desk staff's workload.


5. Launch family-friendly promotions
Solo travel is becoming more common with remote work opportunities, but families are still among the leading demographics for long-distance journeys. They expect to travel more in the coming months, so you should sprinkle family-friendly promotional items throughout your building with that in mind. Here are some ideas:
Gift shop with summer appliances and toys
Simple summer-themed food and beverages
Complimentary snacks and seasonal items in every room
Discounted tickets to local attractions, such as beaches and waterparks
You can also incorporate a family-friendly approach into your online marketing strategies. Outline your hotel's age-appropriate amenities and safety features.

Summer is the peak season for most hotels, so you need to prepare accordingly. Update your hiring and training to get your staff into shape, research local travel trends to determine the most likely times for traffic spikes, revamp your facilities and online presence for the warmer weather, and remember your most valuable demographic. These tips will set you apart from competitors and fuel your summer success.
---
| | |
| --- | --- |
| | Cora's passion is to inspire others to live a happy, healthful, and mindful life through her words on Revivalist – wholeheartedly convincing them that everyday moments are worth celebrating. Cora has spent 5+ years writing for numerous lifestyle sites - hence her sincere love for both life and the beauty of style in all things. Keep up with Cora on Twitter, Pinterest and Facebook. |
---


You might also like