Like many industries over the past two years, hospitality has been hit hard with COVID-19 restrictions. But, as the world continues to open up, the industry is beginning to see a drastic increase in holidaymakers. Although this is a massive positive for venues all 'round, hotels are seeing a concerning shortage in key departments including housekeeping.
In this blog post, we explore five housekeeping tools that will ease the pressure on staff, revolutionize your housekeeping department, and provide your team with consistency and clarity on a day-to-day basis.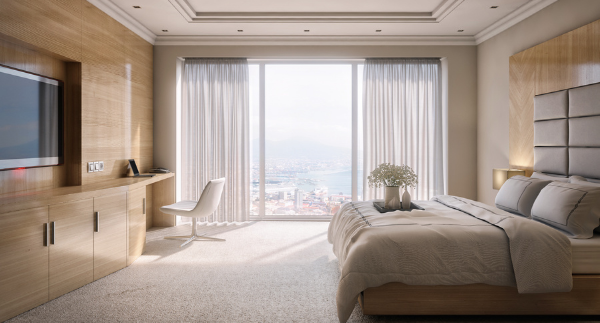 As venues reopen in a post-COVID world, the need to provide guests with a sanitary and hygienic environment is key. Not only does this apply to local government guidelines, but is also top of mind for many guests who are now traveling again.
The one labor force taking the toll of the increased travelers in hotels and resorts are the housekeeping staff. The hospitality industry spends millions of dollars on housekeeping staff training. During these trying times, housekeeping tools have provided the hospitality industry with support in order to manage staff, their activities and also the maintenance of the infrastructure. In short, housekeeping tools have become a criteria of necessity for housekeeping.
In the past, housekeeping software was used by five-star hospitality groups like Marriott or Hilton, however, with the recent explosion of cost-effective tools on the market, more venues are now able to implement and use them to improve efficiencies and ROI.
Housekeeping software has been designed to not only track and organize housekeeping duties but to also keep track of housekeeping staff and improve the guest experience related to room service. Here are five housekeeping software tools on the market at the moment:


---
Interested in learning how Typsy can help you train your new staff to create exceptional guest experiences quickly?
Request a demo from the Typsy team or start learning now online.
---
1. Alice Housekeeping
This housekeeping tool forms a direct communication between the members of the housekeeping department, reducing the cost of room assignment by 83 percent saving 45 minutes a day, saving roughly 4-5 minutes of cleaning time. Customizable with icons and colored labels, ALICE includes a dashboard of housekeeping features that are used for task assignments and special requests. This platform also enables managers to automatically prepare task sheets and rosters based on hours and managers can assign shifts or rooms to clean

while tracking the process and reporting issues that can be identified.


2. Flexkeeping
Flexkeeping's customized features enable housekeeping staff to stay up-to-date with their duties and allows for tasks to be done in an organized manner. With its intuitive communication features, there are fewer chances of confusion and miscommunication reducing phone calls to

housekeeping by 90

percent. Flexkeeping provides a live situation of the rooms that require servicing, and manages duties like refilling the minibar and provides a rundown of room service without the need for managers to actively recheck each room. The platform's checklist and notifications are also available for users from non-English speaking backgrounds ensuring no miscommunication, resulting in a smooth and flexible work environment.


3. OPTii Solutions
OPTii solutions optimize the flow of work and reduce manual communications by 60 percent which results in an automated cleaning time predictability and schedules in real-time tasks vital for housekeeping staff. The results of this solution is the reduction of labor costs by 18 percent and increased productivity by 24 percent, concluding that the software focuses on tasks that require immediate attention. OPTii software provides managers with the ability to identify rooms that require cleaning, and the ability to allocate staff to rooms based on availability to complete tasks within a certain time frame.


4. RoomChecking
Not only is this software available on mobile devices but also has a desktop application that connects to the hotel's server with a variety of integrations. RoomChecking has been designed specifically for resorts and hotels which require a smooth communication within housekeeping, maintenance, front desk, hosts, managers, and the entire operational department to track and expedite work. The platform easily records the rooms which have been cleaned, which enables staff and management to save time and focus on tasks that require immediate attention. The added feature of this software is the customization of each department, from cleaner to inspector, each role has its own tools, benefitting communication across all departments.


5. BPN Maestro's Housekeeping Cleaning+
BPN Maestro helps simplify your hotel operations, offering powerful software tools which support staff to work more efficiently while providing great analytics. Their software tool Cleaning+ for housekeeping provides hospitality staff with automated room assignments and customized cleaning and inspection checklists with plenty of integrations that can benefit large hospitality teams. The software provides live updates and records guest complaints that can be assessed either through each staff member's mobile device or desktop application. An easy stream of communication between staff and managers ensures housekeeping teams have completed the automated assigned tasks. While flagging any discrepancies that can be addressed before the guests arrive or during their stay. The BPN toolkit provides a scorecard report with staff performance and productivity feedback which helps staff learn from mistakes and allows managers to identify the training needs of their team. The platform provides customized checklists with training images and best practice documents that can be used to train staff on key housekeeping tasks.

⭐ Typsy customer exclusive! Receive 15% off BPN Solutions when you sign up today. Standard rate of $288 per month. Contact BPN here for more information. ⭐
When choosing any software to implement in your venue, it's always best to consider your needs. Housekeeping software is a great tool to add to your inventory to assist with automation. From assigning rooms to staff to receiving guest feedback, implementing the right software in your venue is important for staff effectiveness and guest satisfaction.


---

Explore the Typsy housekeeping courses designed to help your staff provide exceptional guest experiences. Get instant access to over 100 premium courses starting from $99.
Learning with Typsy is practical, effective, and fun! And best of all, you can access Typsy's 1000+ lessons as and when it suits you.
Learn your way - starting today.
---
| | |
| --- | --- |
| | Felicity Thomlinson is Head of Marketing for Typsy, where people in the hospitality industry come to learn online and build their credentials. Typsy provides online hospitality training to over 120 countries globally and supports individuals, businesses, schools, governments and associations. Connect on LinkedIn or Request a demo for your business today. |
---
You might also like: