Creating a hospitality resume that stands out and ultimately leads to your dream job requires strategy, structure, and a punch of personality. Also, you must ensure you're choosing the right type of resume.
There's the chronological resume that most people use. But there are other types of resumes, like the skills-based resume, that can showcase you as the right person for the job better than the traditional option.
Read on to learn what a skills-based resume is, what to include in one, and who would benefit from using one.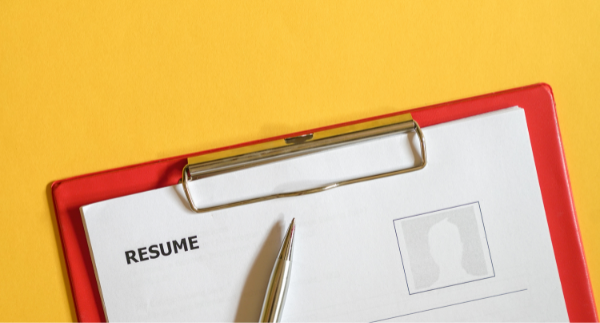 What is a skills-based resume?
Instead of highlighting your work experience, a skills-based resume focuses on specific skills you possess and highlights relevant accomplishments that speak to how you can transform your applying role.
It takes the focus off past positions and puts it on what you can bring to the table. For example, you may have learned transferable soft skills from a personal experience. You could feature these skills on this type of resume where a traditional resume wouldn't allow it because it's designed to highlight professional experience, not personal.
Ultimately, if your skills sell you as the perfect match for a position better than your work experience, this resume may be a good fit. Now that we've learned what a skills-based resume is, let's look at what to include in one.
---


Typsy's 1000+ hospitality lessons are practical, effective, and fun! You can learn key hospitality skills from taking orders to upselling and coffee making to remembering guest names. Invest in your future!
Best of all, you can access Typsy as and when it suits you.
Learn your way - starting today.
---


What you should include in a skills-based resume
Your work experience and educational background still have spots on this type of resume but at the bottom. Build the rest of your resume around skills you acquired and experiences you've had, not just professionally but personally as well.
For example, if you've worked in restaurants, you're probably familiar with the various health code violations and skilled in how to avoid them. So, If you're well-versed in kitchen sanitation strategies, operating temperature-related tools, proper food storage, and cross-contamination prevention, these things belong on this resume.
Furthermore, you'll want to include any other relevant accomplishments, qualifications, or certifications like having a food handler's permit, completing a food safety course, or experience hosting and serving. All of these things are great to put on this type of resume.
In learning what a skills-based resume is and what you should have on yours, the next question is, when do you use it?


---
When to use a skills-based resume
Skills-based resumes are excellent to use when you don't have much work experience. For example, let's say you've just graduated high school and have no work experience, but you want to find a job as a server. You could highlight how sports accomplishments taught you about work ethic. And how taking honors classes and playing sports helped you become an excellent multitasker.
DeVry University states that "If you're conducting a transition search—where your current job title and skills are not directly applicable to your objective—a skill-based résumé in which you highlight your achievements will likely be most effective."
In other words, if you're ready to change industries or try something new, a skills-based resume may be the best choice. But it's important to note that specific job openings emphasize work experience as a requirement to apply. For example, a company seeking a software developer may want work experience to talk to references about your work in the professional world. So, ensure positions you're applying for will find this kind of resume useful.
Now, you may be wondering how to use your resume effectively in your job search. Read on for three practical tips on this.
---
Three tips for your job search with a skills-based resume
You may be inspired to create your own skills-based resume after learning more about it above. So, when you do, or if you already have one, follow these tips to ensure you successfully leverage it in your next job search.
1. Search for jobs where your skills are easily transferable
Find positions where your skills are easily transferable. And you can talk about how they transfer with ease as well.
For example, suppose you have several skills that complement each other, like hotel manager with experience in housekeeping, knowledge of front desk duties, and managing teams. You could apply the same skills and experience to a manager position at a larger hotel in that case.
2. Let your cover letter speak
Your resume may intrigue the hiring manager, but your cover letter is just as important. You have an opportunity to talk about the skills and accomplishments in greater detail in your cover letter.
Your cover letter can tell the story of how you acquired specific skills or achieved your accomplishments. So, spend some time crafting a detailed cover letter that connects your skills and experiences to what's needed in the role.
3. Don't get discouraged
It may take some time before a hiring manager appreciates your skills. You may have to send out 10, 20, 30, or more resumes before getting a response. But don't let this discourage you. Be consistent, confident, and diligent in your job search.
Also, you may have to come to terms with the fact that a skills-based resume isn't best for the position your applying for or the industry you're diving into. And that's okay. Ensure you're still highlighting your skills in some way on the type of resume you decide is best for you
---
It can be hard to sell yourself as a professional when you have no real-world work experience. But a skills-based resume can indicate how qualified you are for a position by emphasizing your most vital skills and accomplishments. Additionally, use this type of resume when transitioning into a new industry or turning a hobby into a career.
By searching for jobs where your skills transfer easily, letting your cover letter speak, and not getting discouraged, you'll be well on your way to a successful job search.


---
| | |
| --- | --- |
| | Beau Peters is a writer with an increasingly diverse portfolio and a history in business management. He has a passion for sharing what he has learned with others and enjoys making the world a better place. When he is not tucked behind a cup of coffee and a laptop, Beau likes to meet new people and try new things. |
---


You might also like