Cybersecurity is necessary for every business, no matter how big or small. However, the hospitality industry has some particular things to consider that other industries might not face. The last thing you want is for guest data to be compromised, or for anyone's personal information to get into the wrong hands.
Unfortunately, there has been an increasing trend in hotel data breaches as hackers use more complex techniques and hotels aren't keeping up with the latest in cybersecurity efforts.
In this blog post, explore why cybersecurity for hotels is not only important but imperative in the digital age we now live in.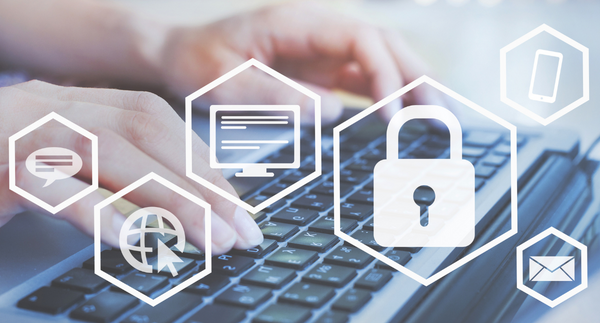 You wouldn't dream of letting guests stay in your establishment without proper security measures in place. You should have the same passion and dedication when it comes to cybersecurity and keeping their information safe. The top cyber threats for hotels include ransomware, remote hacking, phishing scams, and even theft of personal information over public WiFi accounts.
What can you do to reduce these risks at your hotel and offer your guests peace of mind when it comes to their information?
How to update your cybersecurity
To understand the measures you should be taking with cybersecurity, it's important to take a closer look at the threats your hotel might be facing. That starts by considering weak spots in your current cybersecurity measures. Are you up-to-date with the latest in security software? Do you regularly implement employee training to make sure your staff knows how to keep things secure? Do you keep encrypted offline backups? These simple practices can protect you from things like ransomware and data loss.
When assessing your vulnerabilities, look at the most obvious things first. Does your hotel offer public WiFi? If so, it might be time to switch to a password-protected network. Do you have anything backed up in a cloud-based service? If not, you run the risk of losing all of your data. Finally, look at your equipment.
Hackers are used to unlocking the latest and greatest in cybersecurity technology. If you're running your business on old equipment or you haven't updated things in years, you're an even bigger (and easier) target.
If you really want to protect your guests and your business, start by looking at your cybersecurity weaknesses and make changes accordingly.
Have a plan in place
Once you've recognized where you're struggling, the next step is to make a plan of action. Chances are, you didn't get into the hospitality industry with a background in cybersecurity. So, it's worth it to either educate yourself on how to protect your network or work with IT professionals who are able to help you make things more secure.
Your specific cybersecurity plan should be unique to your establishment and the needs of your staff and guests. However, if you're looking for a starting point, include some of the following to spark conversation and get the decision-making process going:
The required security policies and procedures to protect your business

Understanding the "enemy"

Information security objectives

Data classification

Accounting for your cloud vendors

The specific steps you'll take to respond to a breach
As you're working through your strategy development, creating a digital chart can help to keep things organized and concise. You can also share your plan with others, including any IT professionals you're working with, so everyone is on the same page.
Having the right security plan in place and making all the upgrades in the world is a good start. However, if your staff doesn't have the right training and education, it's still easy for "accidents" to happen. Keeping things easy to understand will ensure your employees know how to handle cyber threats.



---
What should you do if there is a breach?
From small businesses to major corporations, sometimes security breaches still occur, despite your best efforts. Some of the most sophisticated companies in the world have fallen victim to cyberattacks. So, in addition to protecting yourself, it's just as crucial to prepare yourself.
Hopefully, most of your information is backed up or stored in a cloud-based program, so you're not starting over from scratch. Keep in mind, however, that any type of hack could mean guest data was compromised.
Your recovery plan needs to include informing your guests, first and foremost. Being transparent and empathetic will go a long way, even before you take action to recover your data.
In many ways, recovering from a data breach simply means sticking to the cybersecurity plan you have in place, and reassessing what might need to be done to make things stronger. It goes back to the beginning tip of looking for your weak spots. Where are you most vulnerable? How did the attack happen? It's about more than just patching those holes, it's about making them air-tight so the same type of breach doesn't happen again.


---
You might not always be able to prevent a cyber attack from happening. But, there are plenty of measures you can take to reduce your risk, offering your guests more comfort from the moment they check-in.


---
Adrian Johansen is a writer and businesswoman in the Pacific Northwest. She loves discussing what businesses can do to thrive, especially during hard times. You can find more of her writing on Contently

.
---
You might also like:
| | | |
| --- | --- | --- |
| | 5 tips to protect guest and customer data | 2022 hospitality trends that will give your hotel an edge |