In today's digital world, directing people to your hospitality website is like pushing party-goers to one club over another. The only way to get them there is by standing out from the competition and appealing to who they are.
You must do the same thing to drive traffic to your hospitality website, stand out from the millions of other hospitality websites on the internet today and understand your target audience enough to interest them.
There are so many ways to improve your website traffic that it can be overwhelming, confusing, and frightening to the point you don't even proceed with the work. Luckily, guest blogger Adrian Johansen's got you covered with these six simple ways you can increase your website traffic to your hospitality business.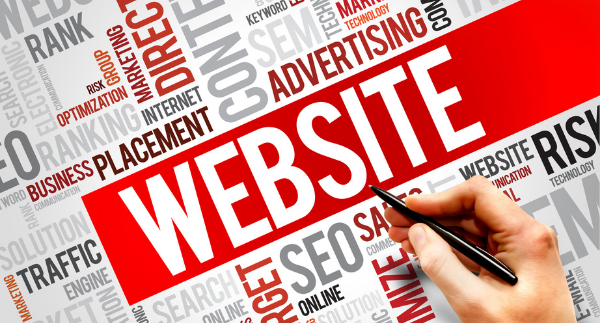 1) Take pride in prep work
First, you should do things before creating your hospitality website that directly affects the traffic that comes to it. Take pride in this prep work. Designate time to do the following to ensure your hospitality website is drawing in the traffic you hope for:
Research your target audience
Outline the vision you have for your website
Put together a comprehensive plan for SEO
Write your website copy beforehand
Create a marketing strategy for your website
Determine the tools and technology needed to create and manage your website
In addition to taking pride in the prep work, be sure to prioritize accessibility in the creation process.


---
2) Prioritize accessibility
As you immerse yourself in the website creation process, prioritize accessibility. Ensuring your website meets all accessibility requirements will almost guarantee a gain in traffic. This is because your site welcomes visitors living with a mental, physical, or emotional challenge rather than neglects this massive group of users like most sites do.
Support all users and drive more traffic to your site by:
Choosing your color scheme carefully
Providing closed-captioning on video content
Creating transcripts
Allowing keyboard navigation
Using alt-text on images
Choosing a legible font and font size
Making your site compatible with assistive devices
User-testing your website before the official launch date can also assist you in your efforts to drive traffic to your hospitality website.


---
3) User-test your website beforehand
Before your hospitality website goes live, it's in your best interest to user-test it. User-testing is one of the best things you can do to drive traffic to your website.
Before people ever experience a bug, poor navigation, slow loading times, links that don't work, or boring content, you can make the necessary improvements to better the user experience. You'll also find out what is most useful and valuable to users on your site and can leverage this information to drive more traffic to it.
Going live with a polished, professional site from the beginning gives off a great first impression that's likely to boost your brand's reputation and encourage more visitors to see what the hype is all about.
You can also drive traffic to your hospitality website by taking full advantage of data analytics tools.


---

A strong website starts with strong marketing.
Being punchy, concise, and tailored to your audience are some of the key skills that make a great hospitality marketer. Luckily, Typsy can help you with those.
Typsy's 1000+ hospitality lessons are practical, effective, and fun! Gain instant access to key hospitality marketing skills including writing for hospitality, social media, and more.
---
4) Take advantage of data analytics tools
Data analytics tools can streamline how you drive traffic to your website. With these tools, you can collect data on who your visitors are, how your visitors navigate your website, why they're bouncing off particular pages, which pages are most popular, and so forth.
Data analytics tools also help process and derive insights from the data you collect to attract more visitors to your website.
You can absolutely take on the data analytics beast, but if you're not up for the challenge, hire a business analytics professional to help. They can ensure you're collecting relevant website data, drawing accurate conclusions from it, and that you're using what you learn to improve your website.
Also crucial to driving traffic to your hospitality website is growing your overall digital presence.


---
5) Grow your digital presence
Your website should be just the start of your digital presence, not all-encompassing of it. The stronger and more diverse your digital presence is, the more opportunities you create to drive traffic to your hospitality website.
In addition to your website, consider growing your digital presence with social media, an email list, guest posting for other hospitality websites, and working with influencers in the industry. Be sure to map out how you will actively engage on each of your digital platforms.
Finally, when you grow your digital presence outside of your website, you can tap into the power of cross-promotion.


---
6) Leverage cross-media marketing opportunities
Cross-media marketing is simply a form of cross-promotion that puts your brand and marketing messaging in front of customers in various ways.
For instance, using social media to drive traffic to your blog, then encouraging visitors to sign up for your email list once they're done reading. Another example is sending your email list a time-sensitive discount code with the intention of driving traffic to your website's product, service, or booking page.
As you grow your digital presence, take some time to develop a cross-media marketing strategy that points readers to your website for a more holistic brand experience.
Ultimately, cross-media marketing opportunities help you connect with your target audience through multiple touchpoints while pointing them to your website for more.


---

To give your hospitality website the best chance at success, you must learn how to drive traffic to it effectively. Driving traffic to your hospitality website starts with thorough prep work before you ever press publish. Prioritize accessibility and pay special attention to SEO in the creation process.
Next, user-test your website before it goes live to find the bugs and challenges you must address to design a more seamless user experience. Then, once your site is live, take advantage of data analytics tools to learn how visitors interact with your site.
And finally, take time to grow your digital presence outside of your website so that you can leverage cross-media marketing to drive more traffic to your hospitality website.



---
Adrian Johansen is a writer and businesswoman in the Pacific Northwest. She loves discussing what businesses can do to thrive, especially during hard times. You can find more of her writing on Contently

.
---
You might also like: