At the start of any business venture, there needs to be a plan for how it will move forward. A business plan is necessary for you to determine whether the investment will be successful or not, and it serves as a road map for developing your hospitality business.
It helps you focus on the goals you set forth while establishing your business. If you are looking for investors, a business plan proves to them that you have done your homework and have a realistic idea of how to make your business successful.
It's also one of the first steps to the growth. But what exactly should a business plan include? Here are some of the areas it needs to cover.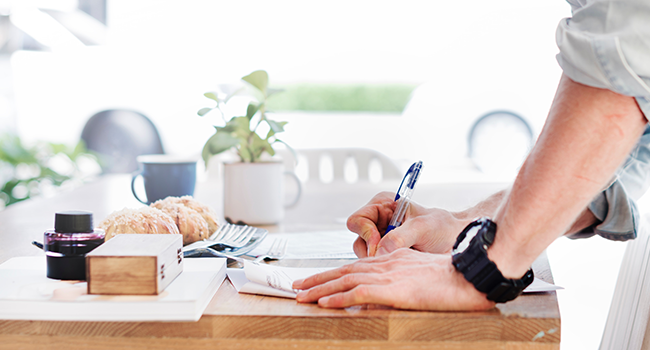 Pinpoint your business identity
There are several types of hospitality businesses out there, so establishing the identity of your business is really important. It also sets the scene and will help
with your plan and goals moving forward.
Are you a popup food truck? A quick service restaurant? An upscale hotel? A cafe?
A bar? All of these hospitality businesses are different and will all have different identities. Keep the concept simple, think about how you would introduce your business to a stranger and if they would understand it. Once you know this, building on the rest of your business plan becomes easier.


---

Know your vision and mission

Your business plan needs to contain the vision that you
have for your hospitality venture. This will help with structuring your goals and business purpose, it's your big picture outcome. It's ok if this changes because at the
start it can be challenging to predict what your business
will look like ten years from now.

In your vision statement, you need to hype your ambitions such as "Our vision is to run the best fine dining restaurant
in Washington D.C."

The mission comes next, stating what you intend to do with your business, i.e., "Our mission is to offer excellent and reliable service to all our customers. We shall strive to always be ahead of our competitors by offering high-quality food and beverages while ensuring a high level of customer service and professionalism."



---
Identify your business structure

Here, you need to explain the business structure that you'll use and why you chose this particular model. The success of the business largely depends on this. Get a specialist to advise you on which structure best suits your business.
There are various models, so it's crucial to get this part right. An experienced adviser has seen numerous business structures and may offer a perspective that you didn't think of - it could set you apart from your competitors.

You'll also need to explain the positions in your business and the role that each plays. Some of the positions you should include are:
Chief

executive officer


Business partners/investors

Human resources manager

Director

Accountant

Cashiers

Bartenders/Waiters

Front

desk operators

Security guards

Cleaners
Depending on your business structure, some of these roles may not suit, so you'll need to research which ones best work for your business.


---
Have a clear budget and finance plan

You will need an accountant or business adviser to guide you through this step. It includes coming up with a financial plan and budget that will start the business, for example where you expect to raise funds from and the allocation to each sector of the company.

It's also important to know the number of employees that you'll need and their salaries. Other key costs will include the property (is it new/existing? what are the lease costs?), equipment/tools, your suppliers, and utilities.
Writing a plan helps you to determine whether your hospitality business is financially viable. You will need to include projections of how much money you will make - this is crucial, especially if you're showing it to potential investors. In the end,
there should be a total figure of how much it will cost you to start and maintain
the business.
---
Identify your services and amenities
The services and amenities that you provide will determine your clientele and customers. Their quality will justify the amount you charge the customers. All those that visit should experience exceptional customer service.

If a customer has a memorable experience at your place, they will, in turn, recommend it to friends and family adding to the growth of the business. Depending on your hospitality business, here are some services and amenities to consider:
Quality food and beverage menu that caters to your customers

Lodging

Fitness center/swimming pool

Conference room

Transport service

Outdoor/indoor dining area

Bar area

Staff room

Restrooms

Parking

Wifi access
Some of these will be your sources of income as you will be charging guests either collectively for the services or separately for each one they use.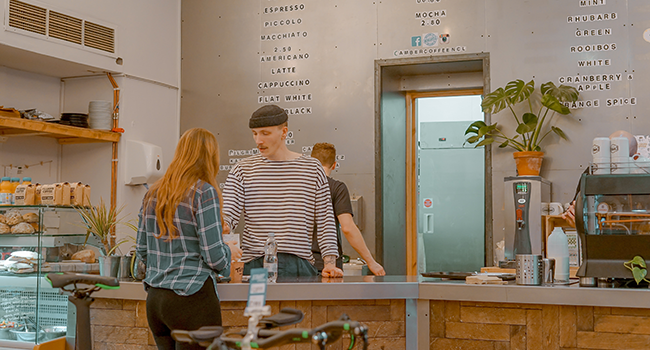 Determine price points and payment options

The price you set should be competitive and match your rivals. If you offer customized or premium services, identify firstly if it's feasible as guests will pay more, and this will need to be justified.

Setting your price points will require significant research from you, especially if the product or services you're offering are uncommon for consumers. Offers and discounts to customers can also be used, so long as research is done prior to its effect on your profitability and finance plan.

Overall, knowing your price points will help you not to overcharge or undercharge your clients and customers.
Once you've identified this, you'll need to indicate the payment options acceptable in your venue. Some people prefer to pay cash, others via check, cards, mobile money transfer, or bank transfer. Your payment options should cater to all of them.


---
Research your target market

Who do you intend to target with your hospitality business? Whether it is for specific clients or the general public, your services need to be inclusive. You will need to conduct a feasibility study and some research to determine the type of customers best suited for your business.
Knowing your audience, for example, what they do for a living, and their age will help you in setting up a business that will appeal to them. The neighborhood and location will also play a significant role in the type of customers that you'll attract. Space, human traffic, parking, and security also need to be considered when identifying your target audience and the location of your business.


---
Create a marketing strategy

Your marketing strategy will depend on your target audience. The type of strategies that you employ will be useful if they attract the right people. Here are some marketing strategies to consider:
Advertising online through social media channels

Advertising on television, radio and/or print

Employing competent people

Improving performance and services to warrant referrals

Creating partnerships with relevant stakeholders

Having a loyalty program to reward clients

Research the economic conditions of the area that you intend to start your hospitality venture in and the general industry. Identify what marketing strategies have historically been successful and resonate with your target audience.

Know who your competitors are, get feedback from your customers and industry experts - all of this information will help in executing the right marketing strategy.


---
Your business plan will determine your success. The location, pricing, amenities, and services that you offer should be impeccable if you wish to create a community of loyal customers. A large part of this will entail the level of customer service that your clients experience. You will need to come up with a strategy that will put you above your competitors making your hospitality venue the go-to place for every person.



Learn more about business management and start your Typsy hospitality training now on Improving hospitality business operations with Eden Sunshine.
---
Jake Lester is an essay writer at

theessaywriter.net

. He frequently writes on education, marketing, improving business writing and leadership. Find him on

Facebook and

Twitter.
---
You might also like