Back in 2017, it was found that videos would occupy 74% of the world's total web traffic. And now, in 2021, we can say that it's true. Over the last few years, there has been a stupendous growth in the overall consumption of video content all around the world.
In today's blog post, we're looking at how utilizing video in your social media marketing is a must and why it can help your business reach more customers.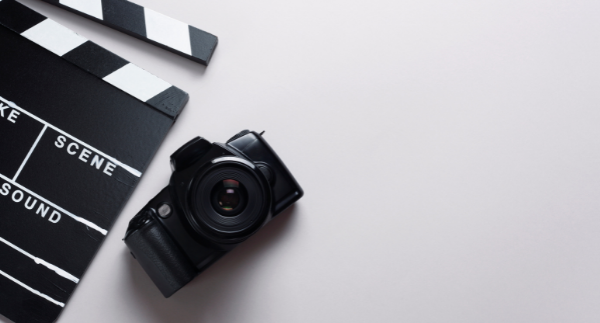 People watch more than 10 billion videos on Snapchat, and YouTube has reported over 1 billion hours of video being watched every single day. The kind of impact that video content in social media has had over the world is much more than what television did in the last 30 years.
Video content also plays a very important role in the marketing and promotion of brands in different industries. If you are running a business, then it is high time that you invest in video content, especially if you are a brand in the travel industry. Videos can really help expand your services and get a better ROI than any other medium in the world now.
If you are wondering how video marketing can help your brand, check out the points below.
---
Learning new skills shouldn't be time-consuming or difficult. When you and your team learn with Typsy, you gain access to bite-size video lessons on everything from cocktail recipes to marketing - all from your smartphone.
Learning with Typsy is practical, effective, and fun! And best of all, you can access Typsy's 1000+ lessons as and when it suits you. Learn your way - starting today.
---
1. Bring your venue to them via virtual reality
Virtual reality technology has seen significant growth in the last few years. People have searched for virtual reality content more than ever in the previous two years, and that is why it can be used for your benefit in the travel industry.
You can use virtual reality to take your customers on trips around your hotel showing off key amenities, room types, and more. These 360°-style videos on social media platforms like YouTube and Facebook can be an instant hit.
If people are able to get a glimpse of your property virtually by watching a 360° video, they are more likely to be more interested in visiting it in real life. As a result, you can show off the best parts of your hotel and attract more potential guests.
---
2. Create content people will remember
It goes without saying that video content can be the catalyst that will drive massive growth for your business. Many global brands use video marketing, and many have seen massive results.
In fact, over 76% of marketers around the globe have agreed that video marketing is the best option they have when they want to promote any brand.
People are much more responsive and interested to view video content when compared to other mediums. You will be surprised to know that our mind can process visual content 10 times faster than text.
That is why video marketing can be the best way to get the attention of your audience and show them your products or services.
---
3. Build trust and confidence in your brand
Adding more video content on social media helps to get more views and engagement over time. It's been observed that people are more likely to book a hotel if they see a video of the property instead of just images.
Video content helps to build trust and confidence among potential customers who are willing to book your property for a vacation. Videos can help you immensely, especially if you are in the hotel and hospitality industry. People are always looking for videos where they can check out the entire hotel and then book it.
Using video content is easier for you to explain or show something in more detail to your potential audience. Use a good video editor like InVideo and make your videos more interesting by adding music, filters, and other templates.
---
4. Utilize influencers
If done right, then influencer marketing can be a very powerful tool when it comes to promoting your brand. With thousands of influencers and millions of followers, partnering with one can help you reach the many.
Almost every platform like Facebook, Instagram, and YouTube have their own set of influencers working round the clock with brands to influence people. Most of these influencers use video content and video creation to showcase these brand partnerships. Whether it's discussing a decadent meal or completing a hotel room tour, by partnering with an influencer you are granted easy access to a wide audience who already trust and care about what the influencer is saying.
---
5. Videos and emails
The presence of a single video link in an email can improve its click-through rate by five times. It goes to show that people are more interested in reading emails or opening them if they have a video inside them.
The word video itself can increase your email open rates by 29%. So, if you have a hotel why don't you send an email to your customers along with a small video clip showcasing a section of your property or even a new item on your menu?
Instead of just sending an email about the promotion or offer you have, the addition of the video can create a much better impact and more engagement. There is a huge potential left in email marketing, and coupling it with videos can increase your chances of getting better responses from your subscribers.
---
So, there are the top reasons why video marketing can help your hotel. Videos can work across a variety of mediums which you can take full advantage of. Their success depends entirely on how you create them and if they hold any value to your audience.
So, start making short, entertaining, and informative videos and get posting them on your different social platforms to start boosting your business.
---
Have a question? We're always ready to talk.
---