You know how to pour a beer to get the perfect amount of froth, you're across the big names in beer, and you might be a fan of the odd pint or two when you knock off your shift. But how much do you really know about the golden drink?
In an age where every person and their dog (well, maybe not their dog – but you get the gist) is a craft beer expert, can you keep up when a customer asks for a recommendation at your bar? Are you across the lengthy craft brew list that your boss has just brought in?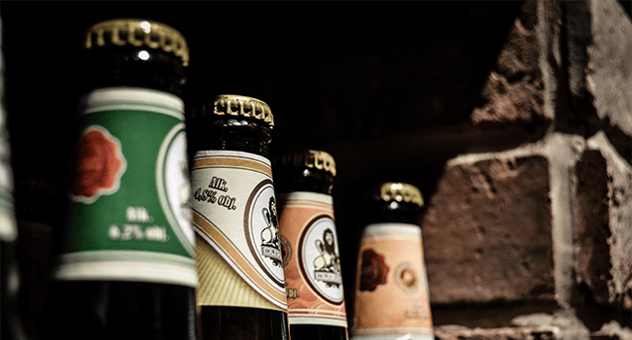 When it comes to beer, it's no longer enough to be able to reel off the four beers that are on tap at your pub or recommend a middle range lager to a curious customer. It's time to brush up on your beer knowledge and get down to the nitty gritty; from the different styles, to unique ingredients, and the brands that the beer geeks are talking about.
We've put together this handy list of articles, apps, videos and podcasts for you to check out – so that you can impress your boss on the weekend or make some changes in your venue.
---
This comprehensive guide starts with the basics; from the history of beer to the different types that you might come across on your drinking journeys.
It goes into how to pair particular beers with different foods, incredibly specific facts to wow your mates at the bar, and a detailed style guide so that you know what you're drinking.
It's the perfect guide for those who aren't too sure where to begin – or what is in their pint glass!

---
Like to take information in visually? This beginner's guide was made for you. Buzzfeed have put together a series of images and infographics that will show you how to drink beer properly (yes – there's a right and wrong way!), the main styles of beer that you will encounter around the world, and how to pour a beer like a pro – it's all about the tilt.
---
Thirsty for a pint but not sure where to find an icy cold beer nearby? Or, heading to a new town or city and don't know the bar landscape? That's where Untappd comes in.
Untappd will show you bars and breweries nearby, with regularly updated tap lists from each venue. So not only can you find a great spot to get a brew – you can even make sure there's something you're after on tap before you go.
You can also rate the beers that you try, check out recommendations from others, and unlock beer achievement badges.
---
Although this app is only currently available in cities across America, it's well worth knowing about.
Drizly allows you to find bottle shops and bars nearby, view listings of the beers they have on offer to purchase, compare prices, look at alcohol content and ratings, and – best of all – order a six pack or a couple of cartons straight from your app.
From there, you can either walk down to the store to pick it up, or get it delivered straight to your door.
---
With hundreds of videos and almost 50,000 subscribers, the Craft Beer Channel is up there when it comes to comprehensive beer resources.
Hosts Johnny and Brad travel the world tasting beers and filming their thoughts, creating their own brews and interviewing bigwigs in the brewing world, and chatting about recipes and meals to match with your favorite brews. It's heaps of fun and great for beer geeks and people who enjoy learning about new brews.
---
Run by American beer aficionado Michael Kiser, Good Beer Hunting is a podcast for those who are dedicated to beer and ready to become super fans.
Kiser interviews many of the big names in beer from around the world, from the founders of breweries to the scientists behind particular fermentation techniques. It's one of the top podcasts in the beer nerd world, and well worth the listen.


---
This is a website and app for those who are getting serious about their brews.
It not only has resources for beginners and those who are more advanced, it also has comprehensive reviews of beers from across the world, active forums with discussions between beer lovers, and an impressive index of beers and bars with handy geolocation sorting.
You can also find events, trade beers with people in other suburbs, cities or countries, and read articles from experts in the community.
---
---
You might also like