Growing a restaurant on a tight budget in a tough economy is a challenging business. Margins are tight; plain and simple.
There's a good chance you may be left scratching your head wondering how you can grow your restaurant without making a significant dent to your bank account. It can be done, it just starts with a smart mindset.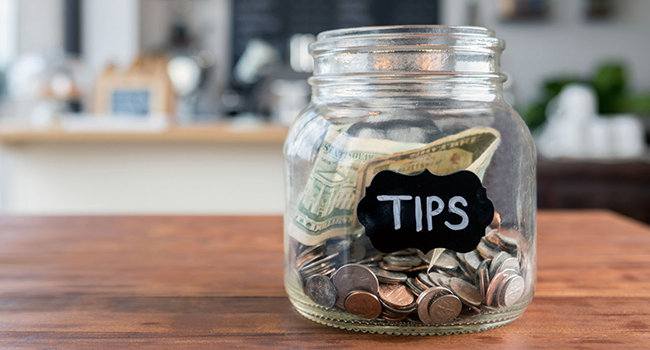 Thinking smart and being smart are important when it comes to growing your restaurant during financial difficulties. Every dollar spent on growth, in particular, should be spent with a SMART mindset.

Using the SMART theory will help your restaurant continue to grow, all you have to do is spell it out: Specific, Measurable, Attainable, Realistic, and Timely. Below are a variety of SMART methods to prepare your restaurant for growth all with minimal spending.


---
Use a four-wall approach

What can you do within the four walls of your restaurant first, to position yourself for growth?

To create positive emotions and deliver on your promise for memorable customer experiences, you must think through the concepts of processes, maximizing communication, and creating surprises through a multitude of 'touch points'.

This includes maximizing on:
Curb appeal and overall first impressions

Washroom cleanliness and scent management

Choice of and positioning of interior lighting

Choice of and positioning of tables and chairs

Advanced on-boarding and staff training programs
---
Develop a communication plan
A smooth operating restaurant requires fluent communication from and between not only the entire team but also the customer. How are these everyday touch points affecting your customer emotions?
For example, walk through the process of placing a phone call, placing an online order, making a reservation, or leaving a comment on social media. Are there areas you can improve to deliver a quick, positive emotion while completing these tasks?
There should also be a strong communication strategy in-house. As soon as a customer walks into your restaurant your in-house communication needs to be on point.
Your in-house communication strategy should include:
Addressing and communicating complaints through proper channels

Empowering employees to make decisions and solve issues with customers

A plan for consistent communication through all marketing channels

Once all of these in-house touch points are in place, you will have positioned your restaurant for effective word-of-mouth opportunities, the most cost-effective means of growth.


---
Create a sense of community

Word-of-mouth only goes so far and shouldn't be solely relied upon. It should be a part of an overall strategy that pairs with a multitude of other cost-effective community driven 'programs'.
Here are a few to get you started:
Search Engine Optimization (SEO): Let your community know you exist by having a mobile ready website, by setting up a Google My Business profile, and by creating (and monitoring) accounts on websites such as TripAdvisor and Yelp, and other localized directory sites.


Social Media content: Don't create social media
accounts just to promote your daily specials. Create an engaging online community by 'being social'. Create appealing content through the use of video, photos, and contests. Set-up campaigns with minimal spending (20% of your overall marketing budget), to maximize the potential reach within your hyper-local community.


Community involvement: Otherwise known as 'social responsibility' cannot only increase employee engagement, but also develop a positive perception of your brand, increase revenue opportunities, and increase the possibility of localized media coverage. Develop a program that works for you, your staff, and your community.


Collaborate with others: Restaurants have many opportunities to collaborate with local farms, breweries, wineries, distilleries, and artisans in addition to other local chefs, mixologists, charities, and even the competition to build a strong sense of community and cost-effectively, drive new traffic to their restaurant.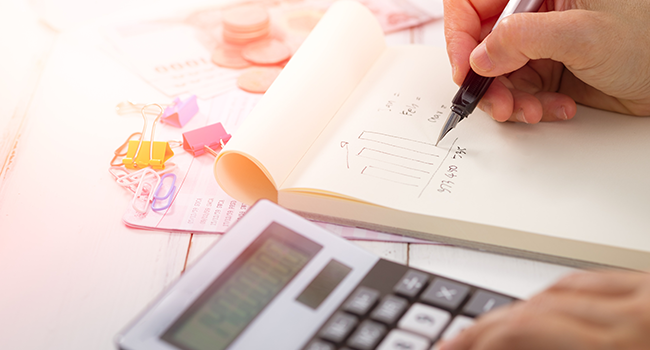 Be Innovative: Look at how you currently deliver a dish or create a cocktail for your customers. Think about ways you could make the experience more exciting and unique, whether that be by focusing on visual presentation, taste, or both. Maximize any opportunity to get your community talking about your menu items.


Brand Ambassadors: Do the unexpected, get involved, create engagement, highlight staff, and listen to guests – a list that will instantly develop the foundations for not only word-of-mouth but also that of a brand ambassador. Create a strategic brand ambassador program by networking with community influencers, developing targeted focus groups, and by developing value-based loyalty programs – to name a few.


How much do all of the above efforts truly cost you each month? You will notice none of the above mentioned use heavy discounts or coupons to grow your restaurant on a tight budget, which is often the 'go-to' strategy for restaurants.
Test all of your touch points through implementing a monthly or quarterly secret shopper program to receive unbiased reviews while holding your entire team accountable. By creating positive emotions through design, systems, communication, and training, you will undoubtedly increase spending and return visits, which is, of course, your end goal for growth!


---
Track all your expenses


By strategically monitoring and controlling your core (primary) costs, you should be positioning yourself to have an ongoing budget in place for growth (marketing and advertising), which should be an average of 3%-5% each month.

To some independent restaurants, there may not be a lot of funding available each month, but there are ways to maximize the potential for growth with minimal funding availability.

You don't have to be an accountant to monitor and control costs or to determine your monthly growth budget, but you do need to understand how to track your revenue and expenses and be able to determine which growth-focused activities are profitable and which ones aren't.

You also need to be able to forecast your cash flow. Unexpected events and expenses may arrive without much notice within your restaurant. Without sufficient capital, you can look successful to the outside world and still go out of business.
---
The more you know about your restaurant, the more control you'll have. In summary, when it comes to growing your restaurant, don't spend a single dollar without thinking about how that dollar is going to protect your cash-flow.
Learn more about restaurant management and start our course now on Improving hospitality business operations with Eden Sunshine.



---
| | |
| --- | --- |
| | As the Founder & President of KRG Hospitality Inc. in addition to being the author of the book 'Bar Hacks', Doug Radkey's impressive career spans more than two decades and includes all aspects of food, beverage, and hospitality development. This storied brand has proven success since 2009, throughout a variety of markets found within Canada, The United States, and abroad by being a creative agency with a focus on planning, development, and support for independent restaurants, bars, hotels, and other hospitality related properties. |
---
You might also like