When you think about it, there really is no one-size-fits all approach to growing a restaurant and improving return on investment; as each concept, service style, and location is slightly different.
However, there are a series of restaurant foundations and 'go-to' cost effective strategies that can help pave the path to success for nearly every hospitality business, within its first 12 months.
Let's have a look at some of the top options on growing your restaurant and improving ROI.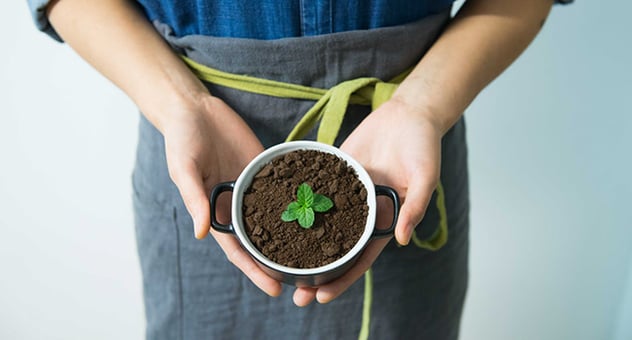 Develop your key concepts
Restaurateurs are ultimately responsible for achieving long-term viability. The key elements to a successful concept are scalability, sustainability, profitability, consistency, and delivering memorable guest experiences.
Review your series of plans (feasibility studies, concept development, business plans) to ensure you've positioned yourself to achieve this critical component.
Are you able to list three or more strategies that will align with each of the noted characteristics? If not, this is where you must start.
---
Identify new 'SMART' plans
Assuming you've completed your feasibility study, concept development plan, and business plan, sorry to tell you – the planning isn't over yet. Pairing these initial plans along with collected data as your first year progresses, will allow you to develop 'SMART' plans for the growth of your restaurant.
SMART stands for Specific, Measurable, Attainable, Realistic, and Timely. This style of planning should be used within all strategies throughout the first year of operations and beyond.
For your goals to translate into motivation and improved operational performance, goals must be specific. Goals must also be measurable to provide progressive feedback and to know when the goal is actually achieved.
Goals must be challenging yet realistic. By setting goals unrealistically high, you will not see an increase in motivation or performance in yourself or your team.
In order for goals to positively affect motivation and performance, goals must also be time-related. However, a timeline of tomorrow may make achieving the goal unrealistic. Similarly, within three years may be a timeline so far into the future that it lacks urgency and motivation.
---
Explore your surroundings
What opportunities present themselves during the upcoming year for you, your team, and your venue? What events are happening within not only your community but also regionally and nationally?
You also want to consistently review your competitive landscape. Which restaurants closed in the past year within your city and within your hyper-local area? Which other restaurants are suddenly doing well or are preparing to open? Which weaknesses of theirs could you capitalize on?
Develop a SMART plan of action to maximize these opportunities.
---
Don't be afraid to collaborate
Restaurants have an array of opportunities to collaborate with suppliers, their community, and yes, even the competition, while working towards a common goal; more awareness, foot traffic, and revenue.
Develop a long-term plan to collaborate with local farms, artisans, breweries, wineries, distilleries, charities, chefs, and the competition. Any of these collaboration strategies will assist in amplifying your brand messaging, something extremely important within the first year of operations.

---
Enhance team culture
Your team craves experiences, too! Your employees are your number one asset and you want to set the tone early, to reduce turnover and additional costs that are associated with staff turnover.
Implementing the right culture will assist in controlling your labor costs and reduce turnover, resulting in not only stronger consistency within your operations, but also a positive environment that will flow to your customers and help amplify word-of-mouth marketing.
Ensure there is an action plan in place, to enhance your team experiences. Take the time to consider staff outings (tours of breweries/wineries for example) that will equally benefit your operations. The ideas are endless if you understand your team, your goals, and want to promote a positive culture.
---
Be innovative
Successful restaurants and hospitality businesses thrive off of innovation. Innovation doesn't always have to cost money either. Prior to starting your restaurant and throughout its growth, innovation should be top of mind. This should be visual in food and beverage offerings, glass and plating presentation, marketing plans, promotional material, and social media to name a few.
Innovation can be an easy, quick, and excellent way to improve a restaurants return on investment (ROI). It takes planning, creativity, and a team-like environment to produce innovation.
Walk through your designs, systems, and methods of communication to look for innovative opportunities. Doing so will create a series of surprises which will translate to memorable customer experiences and enhanced word-of-mouth.
---
Be social
This doesn't mean just being visible on social media (which is a vehicle to help communicate all of the above to your target market). A restaurant can grow and improve on its initial return on investment, by being social within the community.
Taking collaboration a step further, a restaurant can be social by also hosting its own series of events. These types of events are a great way to fill a restaurant on any chosen day or night.
From hosting business networking events and office meetings to fundraising events, menu tastings, media launch parties, or parking-lot/street parties – restaurants have the ability to plan out the most "perfect event."
By strategically (SMART) planning your own events well ahead of time will position your restaurant to obtain pre-event cash-flow and allow you to maximize on labor management, inventory management, and revenue per available seat (or customer) on what may be a typically slower day. Maximizing on these moments will surely excel your growth throughout the first year.
---
As a restaurant owner or manager, it's paramount that you make yourself accessible to everyone: this includes your community, your customers, your vendors, and your employees. Doing this along with a series of SMART plans, will undoubtedly improve upon your initial return on investment and position you for long-term success.



Learn more about restaurant management and start our course now on Improving hospitality business operations with Eden Sunshine.



---
| | |
| --- | --- |
| | As the Founder & President of KRG Hospitality Inc. in addition to being the author of the book 'Bar Hacks', Doug Radkey's impressive career spans more than two decades and includes all aspects of food, beverage, and hospitality development. This storied brand has proven success since 2009, throughout a variety of markets found within Canada, The United States, and abroad by being a creative agency with a focus on planning, development, and support for independent restaurants, bars, hotels, and other hospitality related properties. |
---
You might also like