Many restaurant managers want to be promoted, but how many of them really do anything to get there?
More often than not, managers simply hope, wish, pray or wait to get promoted to General Manager or an even higher position.
Regardless of the restaurant you work for, or how many other people are also in line for the same promotion, here are the ways you can take control of your career and make a promotion happen.
---
You are in control of your own promotion

No matter the company hierarchy, rules or expectations, you are the one in control of promoting yourself.
Seniority, company rules and your boss have little influence on what you do for yourself. It is up to you to become a restaurant manager who is worthy of promotion and recognition.
In any given situation, you have the option to:
Accept the situation and live with it

Play the blame game

Take responsibility to change it
If you choose to accept your situation and take no responsibility, you can stay where you are and not read the rest of this article. If you play the blame game, know that you are deciding to not participate in your own success.
But when you accept responsibility, you are in control.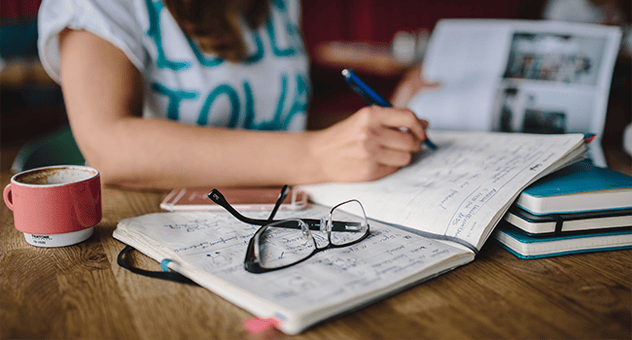 There are only three things you can blame for not having what you want: circumstances, other people, or yourself. The truth is, blaming any of these three will just keep you stuck for longer.
Blaming your circumstances or other people automatically disarms you of the resolve, creativity and resourcefulness needed to change your situation. Passing the responsibility and acting as a victim drives you even further from what you want. Blaming yourself also puts you in a helpless mode. Negative self talk just keeps you down even longer. It is often the worst kind of blaming.
The best thing to do in order to get what you want is to accept responsibility without any blame, resentment or guilt.
No matter its size, structure or internal politics, your company is always looking for people to promote. You may think the road to the top is crowded, but it only becomes crowded when your effort level blends in with with everyone else's. Every business is searching for leaders who will step up and take on bigger roles and responsibilities.
The only person who can promote you is YOU.



---
Give more than you receive

Managers who are clock watchers or have the attitude of tooth for tooth and nail for nail do not get promoted, and add little value to their organizations.
The value you add to your company must always outweigh your paycheck.
You current paycheck is an indication of how much value you add to your company. A commonly made mistake is a manager thinking, when I get promoted, I will do more. You must add more value in your current position in order to promote yourself to a position where you can carry greater responsibility. First you do more than they expect of you, then you get promoted – not the other way around.
Always do more than what is expected of you. Never ask for more responsibility, just take the responsibility. Come up with ideas, initiatives and solutions – and execute them.
Doing more than is expected of you is how you engineer your own success and promotion.


---
Don't play the politics game

Organizational politics are interactions between people who use power, authority and social dynamics in order to influence change, achieve a benefit for the business, its employees or themselves. Politics are a part of every organization. Usually, whoever is at the top of the hierarchy sets the tone for the political climate within the organization. But politics can exist up and down the chain of command.
Managers who want to get promoted often think they should play the politics game, kiss up, get in the circle, or be a yes man.
Organizational politics can be a dirty game. Even if you get what you want, it comes at the price of your integrity. Winning may not feel good, knowing who you had to become to achieve it. The politics game often requires you to be disingenuou to who you really are, to accept things you normally wouldn't accept, to speak up less often, and even bypass some of your values. And without integrity, you have no moral authority to lead others or be put in a position of power.
After you accept responsibility for your own promotion, do more than what is expected of you, and start building real bonds with people at every level in your restaurant or organization.
As opposed to politics, building bonds at work is about fostering genuine professional relationships, always telling the truth, having the guts to agree to disagree, and always making decisions in the best interest of the company and its people.

Getting promoted requires personal and professional growth – it is not for everybody.
Some managers may get by on their past laurels and still get promoted, but staying there and moving up even higher requires constant growth and development.
It all starts with taking responsibility for your own situation or position in your restaurant.



Looking for more career advice like this? Sign up to our newsletter!



---
| | |
| --- | --- |
| | Anna Dolce is a life and business strategist, restaurant and small business expert, writer and speaker. Anna helps restaurant owners and various entrepreneurs grow their businesses and get the most out of their lives. Anna has spoken from the TEDx stage, major conferences and industry shows on the topics of service vs. hospitality, entrepreneurship, leadership and restaurants. Visit annadolce.com to get in touch. |
---
You might also like