In the hospitality industry, your career has a multitude of potential paths and it's not like any other industry because your success is directly linked to the work you put into every day.
The hospitality industry is massive and covers a range of various sectors under the umbrella of hospitality. Put it this way, if you were to start your career in hospitality, you would have two choices: hotels or restaurants.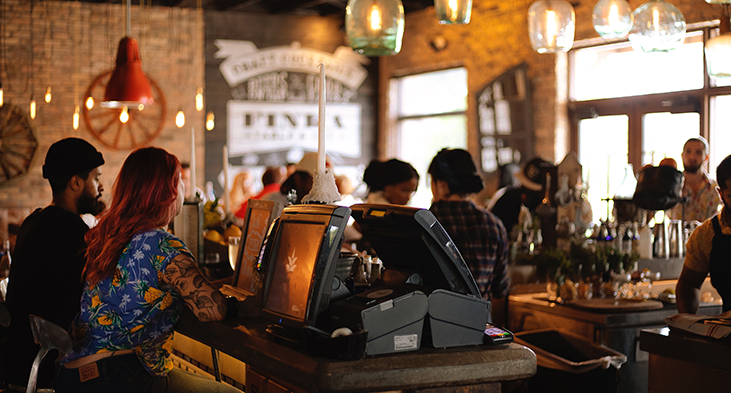 Choosing a career in either a hotel or a restaurant is a great stepping stone to enter the big world of hospitality. A world that will become your home and where people will become your family.
In this blog post, we look at six reasons why you should consider hospitality as a full-time career.


---
1. A hotel is a one-stop-shop to learn everything
A hotel is in some sense a world on its own. It has living spaces, leisure and business facilities, entertainment, restaurants, bars, and usually, an office. Some of the best hotels are designed so that you hardly ever leave the hotel - resorts especially.
Now, imagine starting your career in a space where you can learn everything under one roof? Within a few years in a hotel you will know all about guest experience, service, hospitality, and the whole industry by moving from one department to another and accumulating a wide range of skills and connections. Doesn't that sound like a fulfilling career?
On top of that, there are plenty of back-office roles as well that you can explore as part of your hotel career.


---
2.You will build relationships for a lifetime
When working together with people in stressful situations, which often occur in hotels and restaurants, you learn how to work in a team, without obvious communication.
The bond that is created between people in hotels and restaurants is special because only fellow restauranteurs will understand your struggles (either work or life). This kind of bond is often not replicated in a corporate environment. Hospitality is truly a people-oriented industry, that's why we stick together. We also work hours that others have as their time off, which means that when we have time off, everyone else is working. So you build a circle of friends that have the same lifestyle as you do.


---
3.You will not be bored
Working in a fast-paced restaurant environment will ensure that there is no time to be bored. People need attending to and the business needs to keep running, so you will keep moving.
There is no sitting 6 hours a day staring at a screen, wondering if you did the right thing. And if you do feel like you want a change, you can always explore the bars, coffee shops, or different types of food and beverage facilities.


---
4. Career opportunities are endless
Working in a hotel will make you resilient, adaptable, witty. You will be able to think on your feet, be creative, independent, and do your daily job with a smile. These skills are heavily sought after and not only in the hospitality industry. Resilience and grit are some of the most important skills for one's career success. Also, the hospitality industry facilitates the development of these two assets better than any other industry.
If you are considering joining a hotel, don't worry about limited opportunities, you might be overwhelmed with choice soon enough.


---
5. You will love it
The culture in hotels and restaurants is amazing. While we work all day to service and help other people, we have fun and connect with each other. Once you get the hospitality bug, you will not want to leave. The team spirit is critical for a restaurant to run successfully, which is why the most successful restaurants have the best teams - they are a family. Once you find your family, you will feel like one and love your work every day.


---
6.You can travel the world
When feeling restless or curious about new experiences, you can travel the world. With experience in hotels, you can move cities or countries just by picking the brand or hotels you like and applying for jobs there. Not many other industries beyond hotels will allow you such flexibility and opportunity.


---
Hospitality is a fantastic industry to start your career in. The multitude of opportunities and global playground make it one industry like no other for you to evolve and enjoy the benefits of working in a hotel or a restaurant.
Discover all things wine in Typsy's Body Language Basics course led by Mark Bowden. Sign up today and get the first 10 day's FREE!


---
| | |
| --- | --- |
| | Maria Malaniia is a Hospitality Management degree graduate, a hotelier and an explorer. After years serving dinners at Michelin starred restaurants, she found roots on the corporate side of hospitality. From her experience working in hospitality on and above property, Maria started Savvy Hotelier - a blog for hospitality management students. Savvy Hotelier is about the real day to day world of hospitality and aims to help students make the most of their studies and experiences before graduation. Follow Savvy Hotelier on Facebook to stay up to date. |
---

You might also like: