When you have career-related problems - the kind of problems that involve other people such as leadership issues, soft skill shortcomings, communication problems and decision making - you will need a mentor.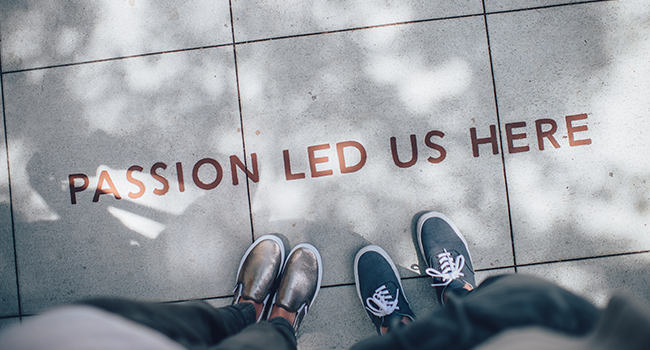 The solutions to these career-related problems are often left to chance to get sorted out. Smaller companies and independent operators generally do not have the resources for this kind of coaching. Larger companies still usually reserve this kind of training for managers, chefs and assistants.
And let's face it, sometimes the problem is not with you. Maybe the problem is someone that you work for - he or she got through all the filters and is making your job unpleasant. You still need to deal with them; you still need to find a way forward.
How are you going to do that? Finding a mentor is how. Here are qualities you need to look out for:


---
Level of trust

You need to completely trust that your mentor is invested in you. It won't work without that trust and investment, and it works both ways. It's important your mentor is also confident, and that you believe in his or her coaching.
Your mentor is investing time and personal capital in you so they want to see that you're listening and then incorporating that coaching into your permanent suitcase of skills. When this coaching relationship works well, you will find a new path to success and your coach becomes a much better supervisor/manager.


---
Think long-term

While one-off meetings are a great solution for short-term problems that arise, more responsibility will be expected of you, and problems will happen throughout your career. Your people skills need to be finely tuned, your communication skills need to be outstanding, and you need to constantly grow and develop your leadership skills - overall a lifelong learner. So finding a mentor for the long haul of your career is more beneficial.
When you find the right person, you are going to discover that the payoff is rewarding; that payoff is your career success. Your long-term career mentor may be farther along his or her career arc but that is why you chose each other. In return, you'll learn from your mentor how to solve problems effectively, handle conflicts better, and perhaps become a better leader.

---
Look for experience

Someone who has worked in the industry for a while, has made career progress, and knows the ins and outs of the industry is who you should be seeking as your mentor. It's likely they will have a better understanding of what you're going through, than those who have less experience. They can provide industry insights and valuable advice which you might not know you needed.
Remember the right mentor should be heading in a similar direction as you, and will have experienced all the problems and situations that you are going through. It will help you relate and connect with your mentor.


---
Someone outside your immediate network

This may seem counter-intuitive, but finding a mentor outside of your normal circle, ideally not a part of your company is a good idea. There are no attachments and no conflicts of interest. They can provide another perspective that you might not see and have a clear objective view.

However, if you find someone within your close network who ticks all the boxes as a mentor, there is no harm in building a mentor relationship - often it just makes sense. Just ensure that clear boundaries are set.
---
Find a giver

Your mentor should be a giver, not a taker. Givers are empathetic; they can put themselves in your shoes. They are willing to help, to make a difference, and, importantly, be there to help you.
Remember that finding the right mentor is a career accelerator. It is an underutilized tool often because introspection and self-analysis are very difficult. More simply put; most of us don't like to ask for help and even when we do, the solution can be hard, so we just don't ask. However, when you find the right mentor with the right skills and intent, you're more likely to succeed.
Find out how online training platform, Typsy can help train your hospitality staff today. Get inspired and watch our Typsy Mentor sessions.
---
Tom Geis is

is a career Operations Director and Manager, with 25+ years industry experience. He has worked with national chains including TGI Fridays and Darden. Tom is a teacher, mentor and he remains committed to the development and the success of rising leaders by helping them find and become part of the best cultures teams.
---
You might also like