The hospitality industry stretches across a lot of different areas. It includes hotels, restaurants, and other similar services. It takes a great deal of knowledge to successfully manage businesses such as these, as there are a lot of unknown variables to take into consideration. Sometimes the stress of the hospitality business can really take its toll on the people who work in it.
Burnout is a common result of too much stress at work. This is when a person has a physical or mental breakdown due to the weight of all that they are worrying about. Burnout is not fun to experience, and therefore should be prevented. Below are some tips for preventing burnout. You can also watch the Typsy online course: Health and Wellbeing in Hospitality.
---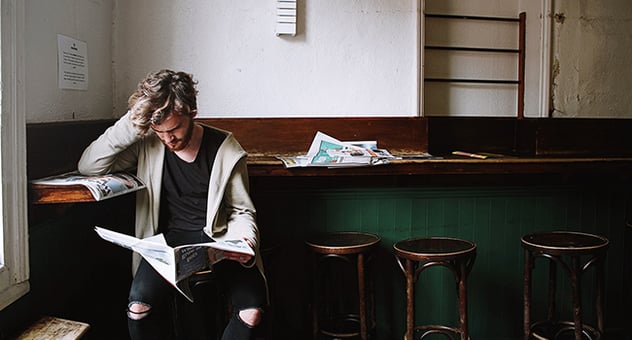 ---
1. Enjoy what you do
This is easier said than done. But having a purpose at work is very important. If you enjoy what you are doing every day, you will be much more motivated to get out and do it. If you are going to work only because you need to get a paycheck, you are more likely to suffer from burnout.
Try to really enjoy your work because you will slowly become miserable otherwise. If your job is not a good fit for you, you might want to consider finding something that you are more passionate about. You will be happier overall, and you will not burn out. You will also tend to feel as though you are making more of a difference when you truly care about the work that you are doing every day.

In hospitality, try to remember that you're not just a waiter, chef, barista, restaurateur, hotelier, bartender or the means of your job. What you're essentially providing customers is an experience of an enjoyable meal, an evening out with friends and family, a weekend away from the daily grind, or even just a kind smile as they get their daily coffee.
---
2. Take initiative at work
If you are not being sufficiently stimulated at work, your brain will not be used to its fullest capacity. You will lose focus on your task and become easily bored. Having the right amount and challenging work is a crucial part of the hospitality business.
If you are not getting this, it is probably time for you to speak to your manager about increasing your workload. This could be as simple as taking on extra shifts, or taking on professional development for your role, e.g. there's no shortage of latte art courses or culinary courses for chefs.

You could also work on suggestions about how to better improve the business as a whole. Your manager will likely be pleased that you took the initiative. If you end up finding a solution to a problem at work, you will also be helping your co-workers and everyone who works at your location in the future!
---
3. One problem at a time
There are many things that cause stress in the hospitality business. Maybe you'd be assigned to take charge of organizing your menu for the season, tasked to decide on the best interior design for your hotel's VIP room suites (even choosing the right beds) or asked to hire and let go of employees.
Decisions like these may seem simple, but all the factors and complications need to be considered. Stress can add up and it's important to learn how to approach your challenges one at a time to prevent the feeling of being overwhelmed with tasks and business decisions.
---
4. Exercise
Exercise is another good way to reduce your stress levels. Exercise provides people with higher amounts of energy and motivation. This will assist you when you are at work and focusing your mind on your tasks. Exercise also promotes better sleep patterns, which is better for your physical health. This is another factor that promotes creativity and productivity in the workplace. Find more tips with our course on "Exercise tips for hospitality workers", with Leandra Rouse.


---
5. Get your diet right
Let's face it, crash dieting does not work. It's also hard when you're working odd hours in hospitality. Yes, you get an instant satisfaction with the first 5lbs you lose, but after that, your health can drastically change, and your body becomes exhausted. Doing a total 360 on your diet is one of the worst things you can do when looking for a lifestyle change. It shocks your body and you'll burn out before you know it. Our bodies require nutrition and calories for energy, especially those of us who live active lives. Make small changes, cut out one thing at a time and make your diet part of your lifestyle, not a quick fix.


---
Conclusion
Burnouts are scary things, because you cannot control the feelings of helplessness and depression. You do not feel like doing work, socializing, or just living your life in general. Sometimes you can recover from burnouts with a quick vacation from work. Other people suffer much longer from burnouts.
You can prevent burnouts from work by following some of these key tips. By feeling better about yourself and your health, you will be less likely to encounter burnout in your life. Your job performance will improve significantly, and your personal life will improve as well. You will definitely notice the difference that just a few changes make!


Get more de-stressing tips, and take our lesson on unwinding after a shift with Leandra Louse.
You might also like