Fine dining is an experience like no other. Unfortunately, the COVID-19 pandemic all but destroyed the fine dining industry. Because thousands of restaurants across the globe had to close or switch to carry-out menus for their customers, fine dining hasn't been an option for the better part of a year.
In this blog post, guest contributor Beau Peters shares with you tips to help transition your restaurant into a fine dining venue.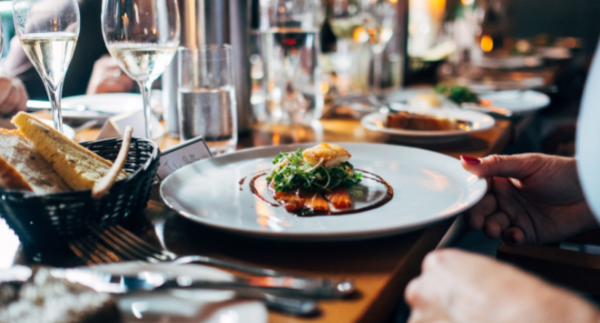 Now in 2021, however, things are slowly starting to get back to normal. Restaurants are opening up again and patrons are returning to in-house eating. Because things have been so stressful, many people might be more inclined to try a fine dining experience. So, if you're considering a transition to a higher dining industry, it may be a perfect time. If you do make the switch, you'll be among the over 5,000 other fine dining establishments in the country.
Obviously, making that transition will take some creativity and financing. So, how can you move to a fine-dining format while staying within your budget?


1. Consider a loan
The most obvious solution for restauranteurs who need money is to take out a small business loan. If you want to transition your current business into something more upscale, you'll need to consider everything that will require extra funding:
When you take all of those things into consideration, a loan might seem like the most viable option. Don't be afraid to shop around and do your research. Not all bank loans are created equally. Your small business loan should offer flexible funding, and you shouldn't have to worry about getting caught up in the fine print.
Some loans require you to put up some type of collateral, while others may take anywhere from 14-60 days to process. Educate yourself on some of the potential drawbacks before you decide whether a loan is right for you.
---


Typsy's 1000+ hospitality lessons are practical, effective, and fun! You and your staff can learn more about everything from taking orders to upselling and fine dining skills. Invest in your staff, and they'll invest in you.
Best of all, you can access Typsy as and when it suits you.
Learn your way - starting today.
---


2. Get creative with your funding
There are plenty of traditional options you can go with to get the funding you need. A business line of credit, an alternative loan, or even a merchant cash advance can all help you to get what you need. But, it never hurts to take a walk on the creative side.
You're going to need people to get excited about your transition to fine dining. So, consider crowdfunding. It's incredibly trendy right now, and there are plenty of platforms to choose from:
GoFundMe

Kickstarter

IndieGoGo

Patreon

Nextseed
If you already have an existing restaurant, it can be easier to get your usual patrons excited about your transition. You can "reward" them with sneak peeks of a new menu or your vision for what you want the restaurant to look like.
Kickstarter has a restaurant section with thousands of businesses in the foodservice industry looking for additional funding. If you're willing to hype up your ideas for fine dining, you can get your whole community (and beyond) involved in pledging to your restaurant.
If you're going to go the crowdfunding route, make sure you're doing it the right way. Give people incentives to donate. Record a video explaining your mission and what you want to accomplish. By showing your community what a fine dining experience could offer, it's more likely that they'll be willing to support you every step of the way.


---
3. Invest now, make it back later
In the restaurant industry, you have to take the occasional risk. If transitioning to fine dining is something you truly want to do, it might be worth it to put most of your budget toward that change now and make up for it in other ways.
For example, getting creative with your marketing or holding special events can be a great way to entice new customers. Opening your space up for private gatherings is another fantastic way to make money back quickly.
You can even make small changes that will bring in a little extra money here and there. Redesigning your menu, for example, can help you to increase costs while assuring your customers every penny is worth the quality they're receiving. If you're not sure how to safely put up the money now, it can be worth it to work with an accountant.
Hiring an accountant or working toward an accounting degree, yourself, will help you to better understand your finances. You'll have a better handle on your budget so you'll know where you can splurge and where you should hold back for now. An accountant can also make it clearer where you can make budget cuts, so you can put that money toward expanding your fine dining efforts.


---
Fine dining is poised to make a comeback as the world returns to a sense of normalcy. If you've considered it in the past, now could be a great opportunity to switch to fine dining – and it may be more financially feasible than you think!

---
| | |
| --- | --- |
| | Beau Peters is a writer with an increasingly diverse portfolio and a history in business management. He has a passion for sharing what he has learned with others and enjoys making the world a better place. When he is not tucked behind a cup of coffee and a laptop, Beau likes to meet new people and try new things. |
---


You might also like