There is a delicate balance in food service when it comes to profit and menu pricing. Increasing prices too quickly could cause concern with your customers, while not increasing prices could cause issues with your business model. Don't lose heart though! There are plenty of ways to increase profit without increasing the prices on your menus.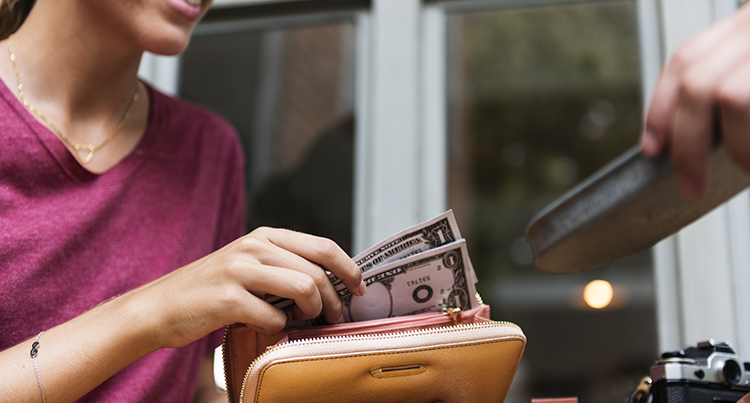 First, set a benchmark if for no other reason than to confirm what you know already. I would suggest finding out what your average cover is in your establishment by using the following:
Meal sales / number of covers = Average check in $
This is a simple calculation and your POS system likely does it already. Although it doesn't increase revenue (yet!) it does give you a broad indication of what your customers spend on average.
Now that you've equated your aveage for each meal period, it's time to increase profit. We've looked at some strategies to help your business become more profitable without worrying over the delicate balance of increasing menu prices.

Decrease portion sizes
Think about what is left on the customer's plates after a meal, that's just waste and a drain on profits. In many cases customers prefer a higher-quality product in a smaller portion rather than a cheaper product made with cheaper or inferior ingredients. Although that may be a gross exaggeration, remember that customers are not prepared to pay more money for less quality.

Tread lightly when decreasing portion sizes as you will want to consider the potential impact on your customers and, at the same time, create favorable results for them and your business. Smaller serving dishes look fuller to the customer and may make the statement you need while decreased serving sizes. Meals piled up in a smaller serving vessel look abundant and satisfying rather than a portion lost in the bottom of an oversized bowl or plate.
Remember that food menu portion sizes are often an arbitrary measure set by a manager or chef and vary from one establishment to the next, (unless you are part of a chain or franchise where measurements are pre-determined at every level). Be careful: once your portion sizes are set, they should remain constant and not change all the time. Your customers are looking for consistency in your offerings and they have a perceived value for each of the menu items they order.


---
Change the recipe
This might be a good opportunity to pull the recipes off the shelf, go through them by ingredient and see if there are any changes to be made or updated. Any changes here will affect your bottom line and not always in the way you expect.
If there are too many alterations too often it will, of course, affect your consistency of product, your customers will sense it and you may risk losing them altogether. A lower cost of sales will have no meaning if you have fewer customers as a result of the changes you have made. Having said that, updating recipes should be a best practice and should be done over time, maybe not every item on your menu at the same time. That would be a whole new menu!


---
Adjust product quality
This is not a bad thing. Look at all the specifications on each of the menu ingredients. How would any changes at this level affect the buying, production, or service cycles in your establishment?

Does your tomato and roasted red pepper soup need fresh sage and three plum (Roma) tomatoes roasted in house? Or will a good quality canned tomato work just as well? At the very least, using a canned tomato product would help stabilize the cost input as the price and quality of a canned product is going to prove more stable over a longer period of time than a fresh product. I mean really, how sustainable is it to have fresh tomatoes in January in Sweden without paying a fortune for them? Even if you wanted to pay for them, the quality would be questionable and tasteless.


---
Make up-selling your staff's best friend
With some appropriate staff training, what would happen if you could increase your average sales by $1.50 per person 50% of the time? How would that affect your profit?
Effectively using up-selling to increase your customers average spend in your establishment is also a great way for your customers to try something new. It also means that your total revenue has risen as the result of some staff training. It should be an easy buy-in from servers. There sales increase and so should their tips.


---
Hold supplier prices
Work with your suppliers to hold their prices during the life-cycle of your menu. If your raw product costs start to increase just weeks into the start of a new menu, all advantages to maximizing your profits are lost. Recreating, re-costing and setting new prices just a few weeks into a new menu will have a decidedly negative effect on your customers.


---
Altough all of these strategies can be effective in helping you increase your profit, you want to be careful not to alienate any of your customer base or they may vote for your changes by marching down the street to your competitors.
---

Ensure you and your team is ready for service with Typsy's service and management courses.
Sign up today and get the first 10 day's FREE!
---
---
You might also like: