It doesn't matter where you are in the world – it's never too hard to buy a pint. But some countries and cities trump others when it comes to beer production, quality and diversity.
For craft beer aficionados, not just any pint will do – travelers are looking for something new, surprising, or just really damn good. So whether you're a brewer, work in production, serve pints on the weekends, or own your own brewpub, this is the list for you.
We've done our research and found the six best spots in the world to get tasting and settle in for a pint or three.
---
1. Belgium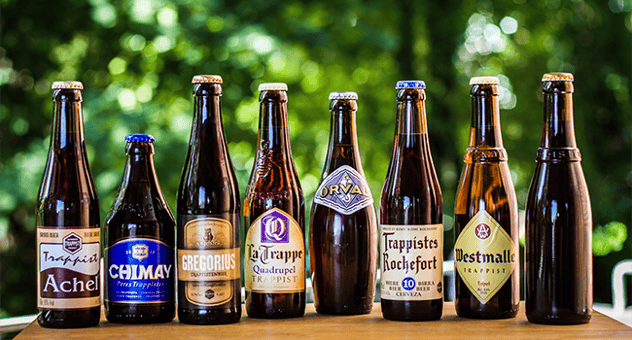 Let's kick off with the big guns. Those outside the beer world might assume that Germany is the number one country that beer lovers flock to – but for those in the know, it's all about Belgium.
A pilgrimage to Belgium is a rite of passage for beer creators, producers and connoisseurs. With over 200 small and large breweries scattered throughout a relatively small country, the country offers up an impressive and diverse array of beers. From Brussels to Bruges, to tiny towns like Esen and Poperinge, there are breweries and bars across the board to flock to for a tipple or two.


---
2. Portland

Boasting more than 85 breweries with a population under 70,000, Portland is a city that is dedicated to its beer. From walking pub tours to beer buses, tasting rooms, and even a map that shows you exactly where to get your growler filled, Portland is known for beers across the spectrum – whether it's an easy lager, a hoppy IPA, or a banana flavored ale.
Portland also boasts incredible ingredients nearby. Hops grow by the field just out of town, and there is excellent produce throughout the region.


---
3. Prague

As one of the first cities in the world to begin brewing beer, Prague has quite the reputation amongst beer historians. Brewing was first recorded at Brevnov Monastery in 993 AD, and the Brevnovsky Benedict beer is still brewed there to this day.
The Czech Republic is known for its pilsners, and is the birth country of the world's very first pilsner. It also proudly boasts the largest consumption of beers per capita in the world at 142 litres per person, per year. That's a lot of beer!
Prague puts on a number of different beer festivals each year, and you don't have to walk far to find a brewpub or bar with unique brews on tap.


---
4. Munich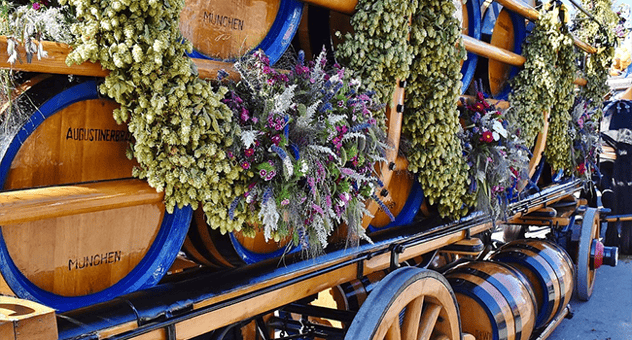 As the traditional home of Oktoberfest, it would be remiss to leave Munich off the list. Great craft beer is brewed across Germany, but Munich is often one of the first stops for beer fanatics on a Europe tour.
There are more beer gardens than you can possibly imagine, and there's a tendency for long tables in pubs. Munich not only encourages sitting down for a beer or two, it's also a great place to meet others who will want to chat at length about mouthfeel and dry-hopping.


---
5. London

Home of the very first IPA, London has a rich history when it comes to brewing. And in modern times, it has a great reputation when it comes to craft. With microbreweries popping up all over the place and pubs putting brew kits in their back rooms, there's no doubt London has well and truly embraced craft.
Brewers often focus on hop-heavy styles in the region, though there are a wide range of brews to be found if you know where to look. Craft beer tasting tours run almost every day, making London a beer lover's paradise.


---
6. Melbourne

Of course we weren't going to leave Australia off the list! Almost every major city, and a few key regional spots, boast fantastic breweries in Australia.
But if you only have time to head to one locale, Melbourne is the way to go. New microbreweries and warehouse breweries pop up every month, showing that the cultural capital of Australia has well and truly embraced craft.
Whether you want to head out on a brewery tour, check out the hops growing just an hour out of the city, drive down the coast, or set up camp at a booth in one of the city's many cosy brewpubs, you'll be spoilt for choice in Melbourne.


---

And there you have it. An appetizer for those who live, breath and work in beer, and want to discover what the rest of the world has to offer.
This is by no means an exhaustive list, but we've chosen some of the cities that a beer connoisseur can't miss when it comes to experiencing new styles and tastes. So add them into your holiday plans – and don't forget to try the strangest beer on the menu!


---
---
You might also like