Have you noticed a decrease in engagement from your hospitality staff? Are sales taking a nosedive from bad service? Maybe it's time your hospitality business shakes things up a bit.
One method of boosting sales while motivating your employees is running a contest. Now if you're thinking about a free-for-all that draws blood and turns into a brawl for points contest, relax. This is more of a friendly competition meant to help your business succeed or change up your employee reward system.
In this blog post, guest blogger Sara Carter shares with you some tips on what to consider when starting an employee contest along with five different ones to try out on your hospitality team.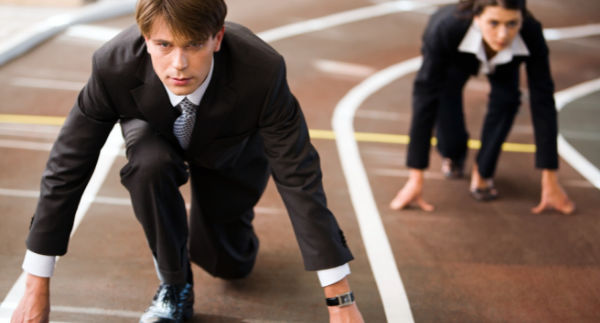 What to have in place for a contest
Ok, you've decided to go ahead with an employee contest, great! However, you need to do your homework and set the rules and rewards for this competition. First, think about what mechanisms you will have in place to measure the success of each individual and to keep everyone honest. Maybe you have a leaderboard posted in the lounge area, or perhaps you have something added to your electronic system. Whatever you choose, just remember that you need to be able to pull out some type of sheet if someone feels they should've won.
Aside from measuring the content itself, think about what the end prize will be for the winner. Sure, a gift card might be nice, but maybe make the reward a little more special. Maybe it's an I owe you from the boss, or a "winner gets to pick" option. Whichever option you choose, make sure it's something that will motivate your staff. No one wants to do their best work without the proper compensation at the end.


---

Typsy's 1000+ hospitality lessons are practical, effective, and fun! You can develop a more well-rounded understanding of what it takes to deliver an incredible hospitality experience to every customer, every day.
Best of all, you can access Typsy as and when it suits you.
Learn your way - starting today.
---

A few other things to keep in mind when setting up a contest:
Remember to keep it fun! Yes, you are trying to boost morale while improving your bottom line, but make that part of the competition itself, and not the sole focus.

Spread out the contests. You may choose to run more than one of the options listed below, but disperse them throughout the year. The end of the year is a busy time, so maybe take a break from the team events then. Staff out on vacation in the summer? Don't schedule one then to ensure everyone is involved. In addition, spreading out these events will boost interest in them during the interim.

Measure success and find what improvements to make for next time. There will be hiccups the first time you do this, but take note of the following contest. Also, poll employees for their opinion on how it went, and what they'd like to see in the future.
Finally, remember that the goal of this exercise is to motivate and boost your hospitality team. There will be crazy competitors who take things very seriously but remind them to lighten up if things get too stiff.
If you have someone who is constantly losing, maybe it's time for a one-on-one chat to see what's going on. Every employee will respond to team exercises differently. Maintain an open line of communication and support for all of your staff especially when morale is low.


---
Types of contests to run
Now that you have your parameters and rewards selected, it's time to choose what kind of contest to run for your team. Below are five options to consider for your business.
1. Employee of the month
One of the oldest contests out there, this one really needs no introduction. An Employee of the Month pits your employees against each other for accumulated points gained during the month. Now what characteristics and actions earn individuals points is up to you. Maybe it's the one who never misses work or perhaps the one who receives the best customer feedback. If you're looking to increase your sales, maybe it's the person who closes the most sales or has the most upsells in a month.


2. Most no's of the week
Perhaps you've been trying to grow your rewards program or upsell your customers on a new menu deal. This contest measures how many no's an employee receives during the set time period (usually no more than a month). It seems counterintuitive, but it will push employees to get more yeses to avoid accumulating the most no's.


3. Team bingo
Maybe you have more than one goal that staff members have been falling short on. Bingo is a great way to tackle multiple tasks simultaneously. Make a square for various goals or tasks, along with a free space, on your Bingo. Whoever gets five in a row wins!

4. Team madness
Why not do your own spin on the NCAA March Madness? Pair employees off with one another for a set amount of time, and give them goals to hit during that time period. Continue this until you're paired down to two employees. Maybe add an extra layer where losers are reincorporated into a team to help the individuals in the game. This option is great for getting customers involved if you choose. They can see who wins each "game," and see what's next in the challenges.

5. Conversion contest
This option is a pretty self-explanatory contest. If you're trying to convert customers to try a new menu item or maybe you're in the midst of an overhaul to your technology system or business set-up, this competition will help you move things along. Maybe the winner is someone who gets the most customers to order a new menu item or perhaps it's the team member who got the most orders for your menu specials.


---
Friendly competition is a great booster for your team's morale while also helping your hospitality business' sales growth. By following the ideas mentioned above, you will run a successful team event that will aid your business in the long run.
---
Sara Carter is a c

o-founder of Enlightened Digital, entrepreneur, and Bostonian. She enjoys writing code and spending time with her kids.
---
Have a question? We're always ready to talk.
You might also like