There seems to be a slight discomfort in the hospitality world when the word 'networking' is mentioned. Although our jobs rely on interacting with humans, when we formalize it into a word with so much pre-tense, we tend to steer away from it.
You can call it a catch up, a gathering or anything in between if it makes you more comfortable, just don't shy away from the fact that you are all meeting out of a mutual need to connect.

To network is simply to interact. So, what could there be wrong with that? The benefits of networking can be endless, from meeting your next employee, employer or even business partner. The collective energy from being in an environment with like minded people trying to achieve similar outcomes will spur you on to step outside your comfort zone.

So here are some tips on how to network like a boss, come that next event:



Find your people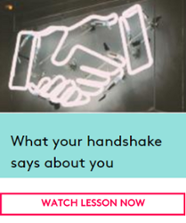 Networking can be hard. Being in a room with people that may want something from you or vice versa can be a barrier to getting comfortable talking to strangers. The best way to overcome this is to find your people.
That means seek groups of like-minded individuals to network with. This will immediately break down the barriers to having a successful conversation. It doesn't hurt to also do some research on attendees, prior to the event. Usually event organizers will make this information available publicly, which will help you mingle with the right people and come in prepared.

You can find groups of hospitality professionals on Facebook, such as the Melbourne Culinary Exchange or Bartender Exchange, LinkedIn or at events such as Grow Assembly or the Restaurant Leaders Summit.


---
Follow up and connect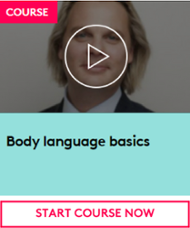 When you meet people that you connect with, the most important thing is to follow up. If someone has gone to the effort of giving you a business card, there is usually an expectation to be contacted at some point.
This may just be a 'it was nice to meet you' email or a 'let's catch up and talk further'. The latter is harder to get right, if your end goal of the interaction is to make a sale, then how you word your first email is important. Never ask for anything when the other party have not offered something in return.
---

Give value first

Give, give, give even when you get nothing in return. In a world that moves so quickly, when we have so much information thrown at us, it is easy to try and make the fast sale. The problem is, it just doesn't work.
Work out what you can do for that person before proceeding with any contact. If you can help someone in their lives, either professionally or personally, they are much more likely to help you out down the track. Just don't expect this to happen immediately, you may have to wait years to see any return on your investment of time.


---
Always bring your business card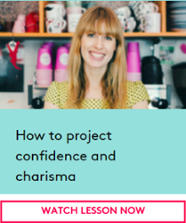 It's a simple, single touch point for who you are and what you do. It will prompt people to get in touch or pass on your details to someone in their network. Having a physical reminder in a person's bag or on their desk will potentially mean that you are only one moment away from being contacted.
Pro tip: Have a photo of yourself on your card (not just your business logo) so people remember your face. It's an easy reference point, especially when you'll be meeting so many people in a single event.
---
Don't be afraid of rejection
Everyone has to start somewhere. Chances are you won't meet the person who will jolt you onto the path of success at the first event you attend. It takes time and patience, but your persistence will pay off. Plus, the more events you attend, the more practice you'll have with selling yourself/business to others.

If you are not receiving any replies from those you reach out to, evaluate what you are asking for, are you giving them enough value? Think about other cues such as your body language when meeting others, your attitude and how you verbalize what you're trying to communicate.
---
Attend events within and outside of your industry

There is no longer the excuse of having a lack of knowledge or awareness of the events and learning opportunities that take place around you every day.

If you are looking for industry specific events, look for updates on the groups you have just joined on Facebook or reach out directly to event organizers of events such as your local food and wine festival. Better yet, offer your services for free to get your foot in the door. A few days free work could open the door to a lifetime of opportunity.

Outside of the industry, there are endless events and courses to help you develop your career and help you meet new people. Try events and workshops from General Assembly, The School of Life or the Plato Project, they are generally for a wide audience, so you never know who you may come across!
Find out how online training platform, Typsy can help make hospitality training easy for you and your staff! Start today and get in touch at hello@typsy.com
---
| | |
| --- | --- |
| | Michael Bascetta is the Co-Founder & CEO of Worksmith, Co-Founder of Grow Assembly and Co-Owner of Bar Liberty, named Best Bar and Best Wine Bar by Time Out in 2018. Previous to this he spent 3.5 years working at Attica Restaurant, which culminated in him becoming Assistant Restaurant Manager. |
---
You might also like