Hotels are excellent locations for weddings, so brides often discuss different such venues with their planners. Hotel administrators can make their property the preferred destination for every romantic ceremony by learning what wedding planners look for in a hotel venue.
Find out exactly what wedding planners look for in this blog post.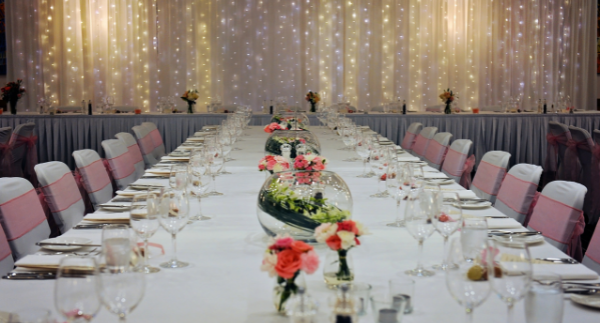 1. An expansive parking lot
Weddings are often large-scale events, so convenient and expansive parking options are a must to accommodate all the guests. If your hotel has parking onsite, be sure to advertise it - emphasize the expansive parking lot on a wedding package website or brochure. You can also include a map that points out where parties can offer overflow parking. Couples will prefer a venue with these features over other hotels that direct guests to parking lots down the street – or worse, don't mention parking at all.
2. Discounted bridal suites
Weddings are expensive, even for brides who only want to invite their closest family members and friends. Industry experts estimate that the average wedding costs $34,000, including the engagement ring, so hotels that offer discounts will rank higher on a wedding planner's recommended venue list. If the wedding reception is being held in the hotel, guests will want to stay overnight for convenience, and a discounted rate will make it impossible to turn down.
3. Optional outdoor space
Outdoor ceremonies, receptions, and photoshoots are an evergreen wedding trend. They give brides more space for additional guests and natural backdrops with blooming flowers. Wedding planners will also look for outdoor spaces that feature room for an event tent to shelter everyone from direct sunlight or possible rain. Providing this space will make any hotel more accommodating to weddings of all sizes.
4. On-site meal preparation
Hotels with full kitchens can offer their menu for the wedding so the couple doesn't need to seek an outside caterer. Create a menu with the most popular wedding appetizers, entrees, and desserts for their selection. Brides can choose from them for their big day and save on an expensive catering team that would have to drive the food over and set everything up. It's an easy way to give brides more peace of mind while using what the hotel already has.
---

Stay up-to-date with hospitality trends
Typsy's 1000+ hospitality lessons are practical, effective, and fun! You can learn more about everything from service to banqueting management and housekeeping.

Best of all, you can access Typsy as and when it suits you.
Learn your way - starting today at www.typsy.com

---
5. Included tables and seating
Many brides don't realize they have to rent tables and chairs to accommodate their guests. It's stressful to coordinate after the RSVP deadline passes and things move closer to the wedding date. Wedding planners will help their clients prioritize hotels that include these amenities. It's an equally smart investment for hotel administrators because they can reuse the seating for future events – weddings or otherwise.
6. An in-house photographer
Wedding planners will recommend hotels that partner with local photographers because it's another way for brides to save money. They'll get a better rate and feel confident in the photographer's results because they'll have a history with the venue. It instantly makes hotels more competitive than others nearby, so administrators should connect with photographers to create a package deal for brides.
7. Sound system and equipment
DJs are another common surprise for brides on a budget. They often charge thousands of dollars to rent their equipment for just a few hours, but they'll provide more economical quotes if a bride booked a venue with all the equipment they'll need.
Hotels can provide the latest speaker and microphone technology to give their brides the best experience possible. Ensure there are plenty of electrical outlets in the ceremony and reception areas as well. The included sound system package is precisely what wedding planners look for in a hotel venue that cares about its brides.
8. A post-wedding brunch
Many couples schedule a post-wedding brunch to reminisce with everyone and say goodbye to their guests. Hotel administrators can arrange an exclusive brunch menu for a small additional fee for any brides who book their wedding on-site. It's easy for everyone to meet in the same building where they're staying and simplifies how many vendors the married couple has to pay.
Hosting weddings can be a great source of additional revenue for hotels that have a lot to offer. Every hotel administrator should know what wedding planners look for in a hotel venue. They want their brides to get the best deal for their budget and the most convenient experience. Included amenities, meal packages, and outdoor spaces are significant advantages for hotel teams that want their venue to become more competitive.
| | |
| --- | --- |
| | Cora's passion is to inspire others to live a happy, healthful, and mindful life through her words on Revivalist – wholeheartedly convincing them that everyday moments are worth celebrating. Cora has spent 5+ years writing for numerous lifestyle sites - hence her sincere love for both life and the beauty of style in all things. Keep up with Cora on Twitter, Pinterest and Facebook. |
---


You might also like: