Millennials were born between 1980 and 2000. They grew up witnessing corporations threatening their personal security through events like the global financial crisis. They also grew up with the internet, which has empowered their opinions and rights.
The result is that we have a generation of people who are both driven and sceptical of authority. This is new territory for hospitality employers, who are perhaps used to a generation that was a little more appreciative and loyal.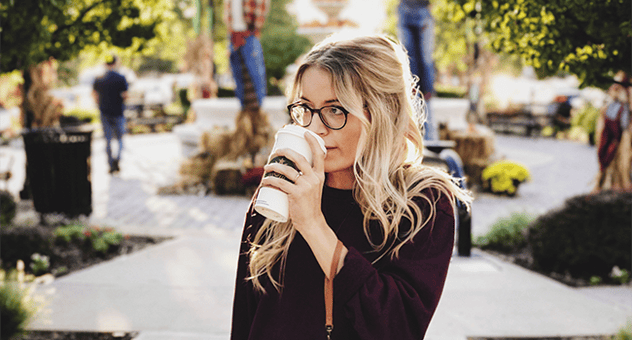 According to a 2011 survey carried out by PWC, millennials have changed a lot over the past few years. For one thing, they have become less loyal to employers.
In 2008, 75% of millennials expected to have between two and five employers in their lifetime. This had fallen to 54% in 2011 as millennials expected to work shorter stints at more companies. The same report found that many millennials were dissatisfied with their current workplace. Of those currently working, 38% said they were actively looking for a different role, and 43% said they were open to offers.
The survey also found that 38% of millennials felt that older management did not relate to younger workers, and 34% felt their personal drive was intimidating to older generations.
So, what do millennials want in hospitality work? Well, according to the same survey, which involved 4,300 graduates from 75 countries, a millennial's top three most desirable traits of a workplace are:
Opportunities for career progression
Competitive wages
Training and development opportunities


Let's take a look at these in more depth.


---
1. Opportunities for career progression

This doesn't just mean you have to convince your staff that there are opportunities for them to progress their careers. It also means showing potential employees that opportunities exist.
Senator Richard Colbeck, the Australian Minister for Tourism and Education, described this challenge at the Hotels Career Expo 2016:
"We ran 22 focus groups across the country and a number of in-depth interviews, including in small hospitality businesses, and saw a number of key drivers behind the negative perceptions [of the hospitality industry]. The concerns were a lack of clearly defined career pathways... no clear linkages between formal industry training and job outcomes… and a perceived lack of professionalism across the sector; lots of entry level jobs in the sector but few careers after that".
He went on to explain:
"You only have to move around the [hospitality] sector a bit, interact with the people who are working within it and get to know them to understand what a terrific industry it is, and the fact that there are real career choices and career paths available for people who want to make this their livelihood. We need to turn around the perception that exists within the community that it is not".


---
2. Competitive wages

After opportunities for career progression, millennials are most attracted to workplaces that offer competitive wages.
This isn't good news for many business owners considering hospitality is often pointed to as one of the lowest paying industries. In Australia, for instance, the hospitality industry pays their staff less on average than any other industry.
In a survey carried out by the Australian Bureau of Statistics in 2014 it was found that accommodation, cafes and restaurants pay their staff even less than manufacturing and retail.
It is no wonder a 2015 survey carried out by The Guardian found "59% of hospitality workers are dissatisfied with current pay". This is a big percentage when you consider that all of those surveyed had chosen to accept a low wage to begin with. It doesn't take into account, for instance, those who chose to avoid the industry altogether because of its reputation for poor wages.


---
3. Training and development opportunities

After career progression and competitive pay, millennials want to work for companies that offer training and development opportunities. But make it fun and engaging. Try the Typsy video training if you have a young workforce. They will thank you for it!
In a nutshell, they want an opportunity to be challenged, and to learn and grow. When they don't feel challenged, people become disengaged. Once they are disengaged, they become apathetic and unreliable.
This too is a concern for the hospitality industry when you consider that, according to a 2015 study run by Modern Survey, hospitality had the highest percentage of disengaged employees ahead of all other industries.
The good news is that decent well-structured training programs keep staff engaged. According to the Council of Hotel and Restaurant Trainers, "companies who spent 5% or more of their budget on certified trainers experienced 23% less turnover than those who didn't".
A good example is Melbourne's top Mexican restaurant, Mamasita. They provide two weeks of training to all staff regardless of their position. This includes a lot of mescal classes. They then provide ongoing fortnightly mescal masterclasses to their front of house team, and annual origin trips to Mexico for their management team.
This has a two-fold effect. First, it has made the staff at Mamasita proud of their knowledge and engaged with their craft – they love their jobs. Secondly, it has produced some of the world's leading mescal educators – they are world-class at what they do.



---
Millennials are expected to make up 75% of the workforce by 2020. So catering to their needs isn't just necessary for maintaining harmony in your workplace – it's crucial for the future of your business.
Address these three major areas and you will certainly help make your organization more palatable to millennial workers.
You might also like