There is no denying there is a global skills shortage in hospitality. According to the Foodservice Consultants Society International, the skills shortage is one of the biggest challenges facing the hospitality industry. In their Taste of Society 2020 Report, they predicted that the industry would continue to see a skills shortage over the next few years.
And it's not just foodservice operators feeling the pinch of an under-skilled labour force. Hotels are also struggling to match staff skill levels with customer demands.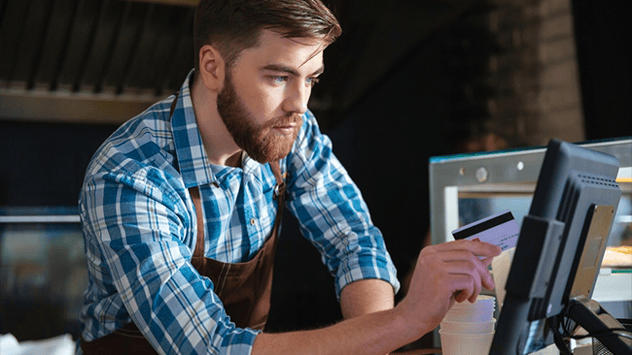 David Scowsill, the CEO at World Travel and Tourism Council, said "when I speak to the leaders of the world's travel and tourism companies, it's clear the biggest challenge to their growth plans is the supply and retention of talent across all levels of their businesses".
He went on to say that the total impact of talent gaps and deficiencies, including indirect and induced impacts, "could cost the global economy approximately 14 million jobs and nearly US$610 billion in GDP".
---
High turnover rates are a factor

Bruce Grindy, Chief Economist for the National Restaurant Association, cited the industry's high turnover rates as one reason for the skills gap.
He explained, "The restaurant industry is the economy's largest employer of teenagers. Many of these teenage restaurant workers are getting their first job experience, and will go on to start a career with a different employer".
According to Grindy, "The overall staff turnover rate in the restaurant and accommodations sector was 72.1% in 2015, up from a rate of 66.7% in 2014. This was the fifth consecutive year that the rate had continued to increase, after falling to a cyclical low of 56.4% in 2010. This 72.1% turnover rate in hospitality is almost 30% higher than the average turnover rate for all private sector workers".


---
What does a hospitality skills shortage mean?

Poor team morale
The biggest concern with a skills shortage is the flow-on effect. Unlike a job in an office or on a building site, where it is easier for an underperforming worker to hide, the fast pace and team-orientated nature of hospitality makes it obvious when one staff member is underperforming.
This is especially true for service staff and those in open kitchens, who have customers watching their every move.
This is a big reason why hospitality team morale can drop so quickly, because hospitality workers know most customers judge an entire organization on the performance of one or two service staff.
When one team member underperforms, other team members become frustrated and less incentivized to perform at their best. This further impacts service, and over time the organization begins to lose its top talent. When this happens the service quality and team culture only deteriorate faster, making it even more difficult to attract and retain the right talent.'


An inability to compete
Another potential consequence of the hospitality skills shortage is a widening of the gap between high performing and low performing hotels and restaurants.
Those businesses that have the capital and motivation to invest in their staff and pay them more competitive wages are likely to attract higher skilled workers, leaving behind those venues that can't afford to compete.


A less people-centric industry
We are also likely to see an increase in fast casual dining, and a rise in self-selection and automation, where businesses are less dependent on their staff.
An example is Adam Eskin's Dig Inn restaurant franchise, which offers healthy fast-casual dining in New York and Boston. Similar to Subway, all food is prepared in advance and is simply dished up to customers.
Since launching in 2011, Dig Inn already has 13 venues, with another four opening soon. The idea works so well because, as well as serving fresh local ingredients, the quality of the food and the speed of the service rests more on the systems of the business than the skills of individual members of staff.
While this model has its merits, it places full service restaurants – and the very notion of traditional hospitality – under threat.
---
What is the solution?

Solving this problem at an industry level is very complex, but addressing team cultural issues seems an obvious first step. Businesses need to consider why the industry has such an undesirable reputation among young people.
The below infographic highlights what motivates young workers, and why they are dissatisfied with the industry. Common reasons include a perceived lack of career opportunities, poor treatment from management, low pay and intergenerational challenges. Prioritizing these areas would help businesses attract and retain skilled staff.


[Download a larger version of the infographic]
You Might Also Like