Before opening your doors to the public, there is an enormous and often overwhelming list of tasks to complete. This list traditionally starts 3-6 months (sometimes even more) prior to opening day.
In this industry, there is never a 'one-size fits all' approach, but if you are thinking about opening your venue, here are some general guidelines to follow, that any seasoned restaurateur will likely agree with, no matter if it's a 3 month or 6 month project.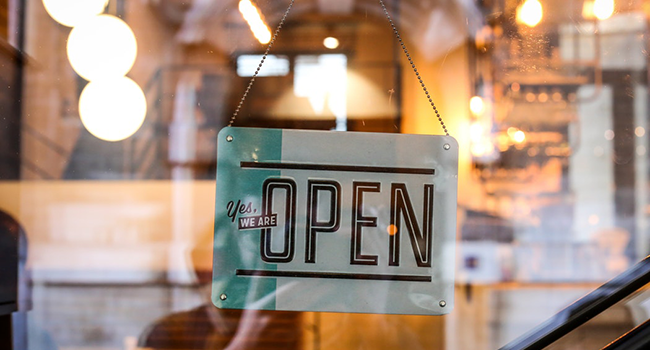 Your opening day checklist shouldn't just be a piece of paper with tasks to tick off. It is ideal to hold weekly meetings throughout the start-up phase and consider using an online project management dashboard to promote effective communication within your entire team.
Let's have a look at a generic restaurant opening-day checklist with the appropriate time-frames that should be shared with all members of your opening day.


---
Design and build

Even prior to signing your lease, you should have a grasp of who your design and construction or renovation team will be. Don't waste your time afterwards sourcing and negotiating – the clock is ticking.
For many independent operators, this is often 120-180 days away from your projected opening day. This is also where having your feasibility study, concept development plan, and business plan will help speed up the process, positioning you to make strategic - business decisions.
During this period you should expect the following:
Completed schematic designs (engineer and architect related drawings)

Submission of drawings to local municipality for approvals

The hiring of your project/construction manager or foreman

Receive quotes for exhaust hood systems and any other customized concept specifics that may need additional lead time outside of 2.5-3 months.
The project manager should then put in place what is known as a 'gantt chart' indicating construction or renovation milestones. From there, the construction of your restaurant dictates the remainder of the schedule for concept and operational specifics. You should work backwards from that projected completion date, often 90 days, and by ideally adding 2-3 weeks for potential delays.
---
3 - 4 months out:

Apply for liquor license - if required

Finalize graphic designs and other branding initiatives

Secure both web and social domains

Order bar and kitchen equipment – order earlier for customized equipment

Order furniture for restaurant (tables, chairs, umbrellas etc.)

Order any additional millwork related pieces for your concept – earlier for customized ones

Develop vision, mission, value, and culture statements for your concept

Develop staff positions, specified roles, job descriptions, and wage structures

Prepare your operational strategies (marketing plans, training programs, onboard packages, staff policies, operational templates/checklists etc.)

Decide and finalize choice of operational vendors; cleaners, pest control, grease trap cleaners, exhaust hood cleaners, security, telecommunications etc.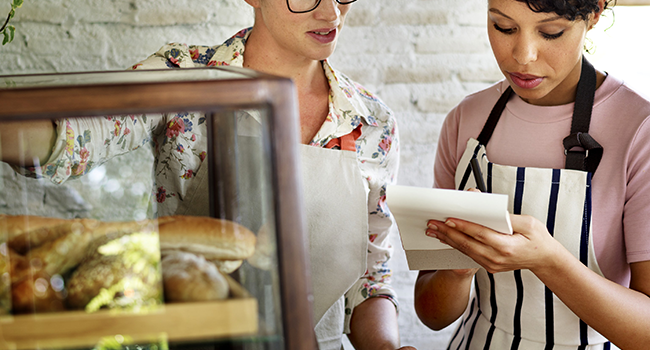 60 days out:

Install exterior signage and execute first portion of marketing plan including social media launch

Create start-up menu and prepare your food and beverage supply chain management

Setup payroll structure with bookkeeper and all staff paperwork filing processes

Interview and onboard any key management (chef and/or general manager)

Decide and order small-wares for both the kitchen and bar area

Decide and order staff uniforms with any logo artwork or embroidery

Decide and order point-of-sale systems in addition to any sound, video, and digital menu boards

Cost out menu and prepare both menu covers, design, and engineering strategies

Review current construction status and milestones – adjust remainder of schedule as needed

Install (and test) all kitchen & bar equipment and organize all ordered small-wares

Interview and onboard remainder of your team leading up to 30 days to opening



---

Need to train your teams before the grand opening?
Typsy lessons are practical, effective, and fun! And best of all, you can access 1000+ topics as and when it suits you.
---

30 days out:
Install point-of-sale system and merchant services for both testing and training

Finalize recipe booklet & menu cards with photos for both kitchen and bar area

Setup line and employee stations; walk-through menu, steps required, and adjust

Begin 1-2 weeks of training for all new hires focusing on operations, equipment, and service sequence

Order and organize all food and beverage for training, soft openings, and opening day

Execute 30 day marketing and media launch strategies to begin second phase of building buzz

Create staff schedules for the next two weeks of soft openings plus first week of opening

Construction should be nearing completion minus final touch-ups and inspections

Setup a preventative maintenance program for all equipment and create emergency contact list


---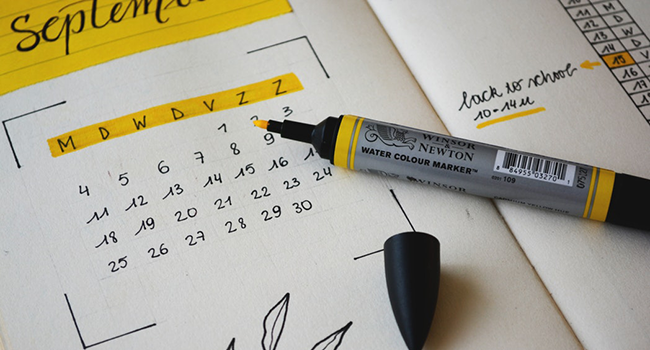 14 days out:

Host a photo/video shoot for food, beverage, and interior for marketing purposes.

Host first week of soft openings – using a strategic list of invite only guests

Make tweaks to operations and service sequence by observing timing, traffic flow, and guest emotions


---
7 days out:

Execute final portion of start-up marketing, media, and promotions plan.

Host second (and often final) week of soft openings – using a strategic list of invite only guests

Finalize tweaks to operations and service sequence by observing timing, traffic flow, and guest emotions


---
Opening day:

D-day has arrived. Are you ready? By now all the previous groundwork you've done should mean that you're prepared to open your doors to the public. Just a few more things before you celebrate:
Ensure venue, both interior and exterior, is impeccably clean with no signs of construction

By completing both training and a two week soft opening – your team should be confident and well prepared for the first round of guests
Be calm, you got this!

---

As you can see, there is so much that goes into an opening and one should not attempt to go about it alone. Starting a restaurant, whether 'from scratch' or by over-taking an already built establishment (and re-branding), is incredibly challenging.
But by being prepared with the appropriate plans and checklists, you'll be opening your restaurant with success! Good luck and all the best!
Need more tips on how to get your restaurant idea up and running? Check out this additional resource by RestoHub!
---
| | |
| --- | --- |
| | As the Founder & President of KRG Hospitality Inc. in addition to being the author of the book 'Bar Hacks', Doug Radkey's impressive career spans more than two decades and includes all aspects of food, beverage, and hospitality development. This storied brand has proven success since 2009, throughout a variety of markets found within Canada, The United States, and abroad by being a creative agency with a focus on planning, development, and support for independent restaurants, bars, hotels, and other hospitality related properties. |
---
You might also like: