Early recognition of risk is crucial for the success of any business, and arguably more so for restaurants. To ensure proper positioning and ongoing success, it's vital for a restaurateur to understand the variety of operational, financial, legal, systematic, and people-related risks to not only opening a restaurant, but operating one too.
Identifying risks from the very early stages will position a restaurant to be disciplined and prepared for when things may 'go wrong' down the road. Identifying risks will also help streamline a restaurants' processes while improving communication and implementing a variety of systematic control methods, something every restaurant needs for long-term success.
The opposite of risk, is opportunity, and that's why focusing on with these seven tips will help you avoid pitfalls before opening your restaurant.


---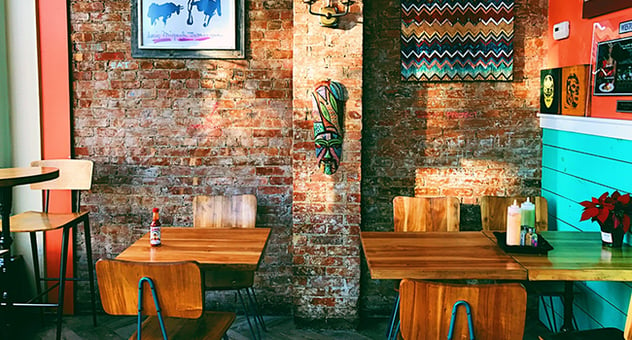 ---
1. Assess yourself first
First and foremost, the hospitality industry is not for everyone. It's not what it's made out to be on television and across some social media feeds. This industry is cut-throat; plain and simple. Take the time to look in the mirror and ask yourself about the required character traits.
You then want to ask yourself, and also write down detailed responses to:
Why you want to open a restaurant or bar

Why you think many restaurants fail within 18 months

What the difference is between success and survival

Explaining your expectations of profit versus the lifestyle you want to live

Explaining how important growth is to you, both personally and in business.



Do you feel you have what it takes? This industry requires sacrifice, systemized thinking, social skills, creativity, stress management, and a lot of passion. The first opportunity in risk management - starts with you.


---
2. Plan thoroughly
One word that cannot be stressed enough during the start-up phase is of course, planning. Sometimes, however, even with a high level of planning in place, things can unfortunately go sideways — and they can happen fast.
This is where having a strategic combination of feasibility studies, concept development plans, and business plans will be beneficial and provide you with an opportunity to set the tone early, for the upcoming project.
These plans will analyze and reduce the risk for many potential, common, and 'unforeseen' events during both start-up and operational stages.

---
3. Form a strategic team
You're determined, positive, confident, adaptable, and crave learning experiences. Being an a restaurateur combines an enormous amount of passion and vision for creating food, drink, and experiences - and a drive to be undeterred by a high level of unprecedented risks.
But you shouldn't go about it alone. Work with a team of supporters; including mentors, consultants, accountants, lawyers, designers, engineers, and chef/bar focused experts.
They will help minimize start-up and operational risks by creating efficient systems that will undoubtedly streamline your restaurant and both its start-up and ongoing processes. You will also be given the opportunity to learn a lot from these professionals in their respective fields which will assist you both short-term and long-term.


---
4. Do a financial check-up

One of the many headaches aspiring restaurateurs face is the simple fact of running out of money before the restaurant even opens - a common, but detrimental risk.

A thorough set of plans reviewed by consultants, accountants, and designers – will prepare a restaurant for potentially hidden costs by measuring realistic financial scenarios. Ideally, there should be at least three months worth of operating capital set aside for opening day.
Aspiring restaurateurs should also analyze the potential for leasing equipment and other assets while comparing interest rates and exit strategies for each potential financial program they may apply to.

Restaurant owners should also ensure they have a credit check report and a statement of personal net worth, and to clear any outstanding debt with past creditors prior to starting a restaurant. Most importantly, set aside savings (ideally 6-12 months worth) for yourself and your family in case the restaurant is off to a slower start than originally predicted.


---
5. Complete all the business paperwork

Make sure you receive the full list of permits that your local municipality requires for starting a restaurant or bar. Visit your city clerk office to receive the entire list, in writing, plus their associated fees and timeline for approval. Overlooking one or more of the required permits or licenses can result in a delayed opening and course, further additional costs.
These may include business registration forms, business licensing, building permits, zoning adjustments, occupancy certificates, ventilation, electrical and plumbing permits, outdoor signage permits, health and safety inspection certificates, liquor licenses, and others. Each municipality, province/state, and federal government will be different, so ensure you receive the correct information for your specific location.

A restaurant also needs to measure a variety of liability factors. Disaster can strike at any moment, therefore an aspiring restaurateur should 'hire' an insurance broker, to source the best general liability insurance, property insurance, off-premise insurance, liquor liability insurance, and workers compensation insurance to reduce risk, costs, and any personal liability.


---
6. Assess your restaurant's location

Choosing a location is an exciting component of starting a restaurant, but it comes with its own variety of risks. New restaurateurs often find out after a lease is signed that their property may not be fully compatible for a restaurant and will need further upgrades to meet standards for energy and ventilation, plus any revised building and/or health codes (to name a few).

This is where working with a commercial realtor, property inspector, engineer, and commercial lawyer will reduce any potential shortcomings while looking for specific leasehold concessions and exit clauses that will reduce your own risk, down the road, if the restaurant is unsuccessful.

---
7. Prepare your restaurant's operational setup

When it comes to restaurants, bars, and cafes etc; the producers, manufacturers, delivery drivers, owners, managers, and servers ultimately share the responsibility to create a safe and enjoyable dining experience.
Transparency, traceability, and accountability in terms of food and beverage, must be a top concern when deciding on vendors to ensure all product entering your restaurant are not only safe for your customers, but for your community.

Knowing and understanding your concept will also assist in kitchen, bar, and storage requirements - reducing the risk for spoilage, theft, and accidents.

There is so much that goes into operational setup, but focusing on the above plus proper HR programs, staff training programs, allergen disclosures, secured networks, and overall venue related security, will create a safer environment for both your employees and customers; reducing a long list of risks and potential lawsuits.
---
Life happens, things go wrong, but being prepared is what will make you stand out from the others. It takes planning, effort, and an experienced support team to overcome the impact of an unfortunate event when opening your restaurant. Good luck on your venture!

Learn more about restaurant management and start our course now on Improving hospitality business operations with Eden Sunshine.


---
| | |
| --- | --- |
| | As the Founder & President of KRG Hospitality Inc. in addition to being the author of the book 'Bar Hacks', Doug Radkey's impressive career spans more than two decades and includes all aspects of food, beverage, and hospitality development. This storied brand has proven success since 2009, throughout a variety of markets found within Canada, The United States, and abroad by being a creative agency with a focus on planning, development, and support for independent restaurants, bars, hotels, and other hospitality related properties. |
---
You might also like