If you're a restaurant owner-operator, chances are you're constantly on the lookout for ways to drive top-line sales. The stress and pressure you may feel can easily become overwhelming, especially since it's not just your livelihood that's on the line… it's also your dream.
Finding creative ways to drive restaurant sales isn't easy, but it may not be as complicated as you think. In fact, when you break it down, there are really only three ways to build revenue. Let's explore them now.


---
1. Drive Traffic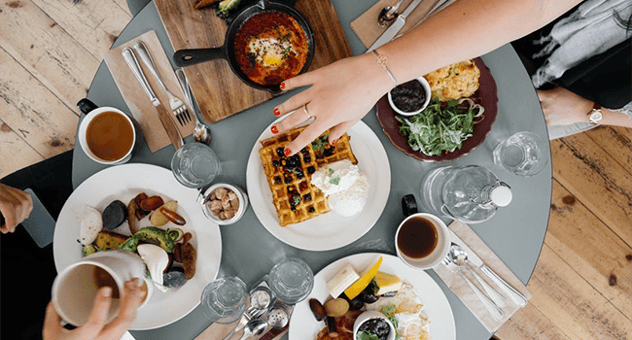 One of the most effective ways to build revenue is simply to get more customers coming through your doors. Sounds easy, I know. But think about it. Any additional people coming through your doors can only be made up of either new guests or repeat guests, and ideally you want a healthy balance of both (my research indicates you need at least 60% repeat traffic to maintain a healthy business).
Two things to keep in mind here: first, acquisition is much more expensive than retention; and second, studies show loyal guests spend as much as 67% more than first-time guests.


Repeat Guests

So how do you get more repeat guests? How do you build brand loyalty? The answer lies in how our brains process memories and experiences. One of the most important aspects of building brand loyalty is creating an emotional connection between your guests and your restaurant… but first, you have get the basics right.


Ensure a Perfect First Experience
Nothing matters more than meeting and exceeding guest expectations on the first try. This is paramount. You must be able to consistently deliver great food and service to guests before even thinking about how to get them to come back. If you can't deliver the basics, why would they want to come back?


Engage Personally with Guests
This is where the fun begins. When you engage with your guests on a personal level, you provide an opportunity for them to build an emotional connection with you. This emotional connection is then tied directly to their memories of your restaurant. Personal engagement is a frequently underutilized tool for building brand loyalty, often because we're so busy. But the results are powerful.


Build a Loyalty Program
Loyalty programs can take many forms, from punch cards to frequent diner coupons. Some can be classy, and some are certainly tacky. It's important to determine what type of program is best for your market and brand positioning. However, understand that the purpose of your loyalty program should be twofold: it should elicit a sense of belonging for your guests, and it should demonstrate gratitude and reward them for repeat business.


New Guests

And what about new guests? How do you entice people who have never experienced your food and service to visit your restaurant? More often than not, the decision that a potential guest makes to try your establishment happens long before they actually walk through your doors. So it's important to optimize external conditions in order to increase the likelihood that a potential guest will choose your restaurant.

Create Effective Marketing Campaigns
Restaurant marketing isn't just about posting your daily specials on Facebook. Instead, it should be a well-crafted and thought-out campaign that displays a deep knowledge of your ideal guests and your market. Digital presence and social platforms play an increasingly large role in restaurant marketing, but don't overlook the importance of getting out in your community and building meaningful relationships.

Leverage Off-Peak Dayparts
A very effective way to drive additional traffic is to promote off-peak days and times. Like the infamous happy hour, the goal is to motivate potential guests to visit when they otherwise wouldn't by providing incentives like reduced prices, special offerings, or unique events.


Manage Your Reputation
Studies show that nearly 80% of new guests perform some type of online research prior to visiting a new restaurant for the first time. Additionally, one study indicates that with each incremental ½ star average rating on Yelp, you can expect to see an increase in revenue of between 5-9%. With this in mind, it's imperative that you manage reviews on platforms like Yelp, Google, Facebook and Foursquare.



---
2. Increase Spend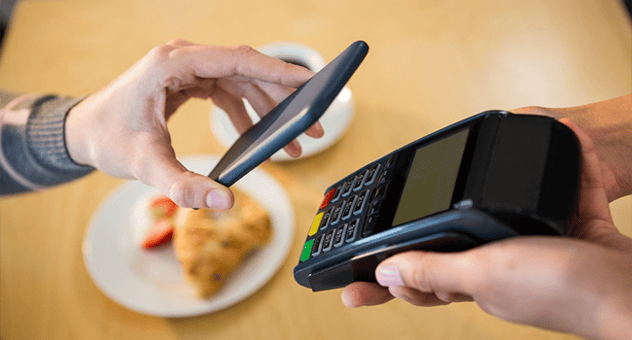 Another important way to build revenue is to simply increase the amount of money your existing guests are spending. And that can really only be accomplished by charging more money or by selling more. But a word of caution here: make sure you have a carefully reasoned strategy— especially if you're going to suddenly raise menu prices— so that your guests don't feel taken advantage of.


Pricing

Menu pricing strategy is part art and part science, but it should always be heavily grounded in solid data. The goal is to find the sweet spot between reasonable profit for you and competitive value for your guests.

Recipe Costing
Recipe costing is the method you use to find out exactly how much each item on your menu costs to produce, and it's an incredibly important step in menu pricing strategy. Without it, you're just charging arbitrary prices for menu items based off your best guess, and that's no way to run a business.


Market Allowances
Another key element to pricing strategy is knowing what the tolerances are within your market. The exact same dish will have different prices in New York versus Akron, despite production costs. And if you're in Akron charging New York prices, the market won't tolerate it and revenue will falter. Similarly, if you're charging Akron prices in New York, you certainly won't be profitable.

Menu Positioning/Promos
Finally, the psychology of menus suggests that the placement of a particular item on a menu will impact its sell rate. So it follows that you want to place your highest margin items in those high converting spaces to maximize revenue. And because conversion rates tend to be high on daily specials or promotions, it's equally important to ensure your margins are satisfactory on these items.


Upselling

Upselling is an easy and effective way to increase spend in your restaurant, but this technique should be positioned as a way to add value to your guests, and not just as a way to extract more money from them. The most important element here is training your staff to be effective salespeople without being pushy.


Staff Sales Training
A great server can move a guest from a $10 glass of wine to a $15 glass, thereby increasing incremental spend on a single item by 50%. Not only do they do this without making the guest feel the pain of the increased spend, but the best servers do it in a way that positions the added value as a steal for the guest. As a result, you now have a guest who is both incrementally happier and spending more money. Jackpot.

Promotions/Special Offers
Promotions and special offers provide a way for guests to receive additional value based on either price or differentiation. Special offers often elicit a sense of scarcity, exclusivity, and adventuresomeness, and also foster unique memories tied to your restaurant. When crafted correctly, they also help drive revenue.

Packages
Packages are a way for you to combine elements of your offerings in a unique way that will appeal to guests with particular needs or desires. For instance, providing group and event dining packages will appeal to those planning a wedding reception or a business dinner. Chef's tastings or wine dinners are other great examples. And if executed correctly, PPA spend will be significantly higher.


---
3. Add Revenue Streams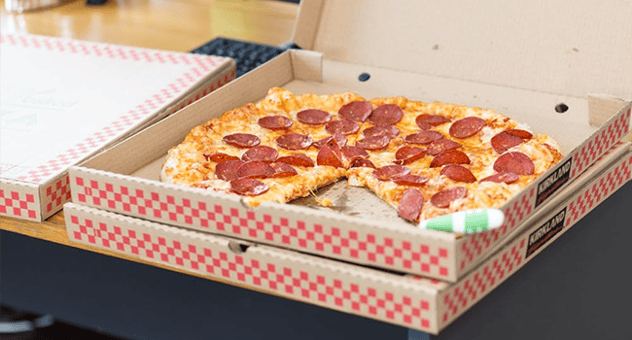 A great way to continue building your business and drive revenue is to add additional revenue streams. Create new products or services to sell, and look for new ways to promote them. Don't limit yourself to the four walls of your restaurant. Expand your horizons and your market share.

New Products/Services

Even if your restaurant is always at capacity (we wish), there are still ways to generate more revenue. Think outside the box to develop products and services that will add value to your guests and promote your business.

Catering Service
If you have the resources to accomplish it, an off-premise catering service is a great example of how to drive sales by adding an additional revenue stream. It may not be the right choice for everyone, but if marketed correctly, it can add significant income if you're struggling for top-line sales.

Merchandise
A great way to add revenue and simultaneously increase brand awareness is by offering unique merchandise for sale. Branded T-shirts, house-made dressings, and proprietary seasonings and sauces can help drive revenue and promote brand loyalty and awareness.


New Outlets

If you're focused on driving sales, you should always be looking for new channels through which to sell your products or services. The more places or locations your products can be found, the more likely it is that you'll make additional sales.


Delivery Services
With shifts in consumer trends and the explosion of third party delivery services like UberEATS, Grubhub and Doorstep Delivery, it would be a mistake not to exploit these services to get your food in the hands of hungry guests. Although these guests may never step foot inside your restaurant, they will certainly contribute to your bottom line.

Digital/Website Sales
Leverage your digital presence to generate additional income by selling merchandise on your website or by selling tickets to special events like wine dinners or chef's tasting events. Eventbrite is a great resource for event sales, and most website platforms have software that enables your customers to purchase items directly from your website.

Partnerships
Partnering with other businesses in your community is a perfect way to generate additional revenue. Offer your merchandise at a local shop that benefits both businesses. Host friendly culinary competitions with other chefs in your market to build engagement. Partner up with another business to donate to a charity. There are an infinite number of ways to work with people in your market in a way that benefits all.


---

As you can see, driving restaurant revenue isn't an easy task. But it doesn't have to be as complicated or as difficult as you might think. It just takes a bit of hard work, creative thinking, and ingenuity.
We've covered the basic ways to drive revenue: drive traffic, increase spend, and add additional revenue streams. We've also explored what each of those mean and how to execute them. Now get out there, build your business and make more money!
---
| | |
| --- | --- |
| | Jesiah Mauck is the Founder & Managing Director of Greybar Solutions LLC, a restaurant consulting group. As an experienced leader in the hospitality industry and former multi-unit operator, Jesiah helps independent restaurant owners make more money and create more free time by providing strategic management and operations solutions. Follow him on Facebook and LinkedIn. |
---
You Might Also Like