It's no secret; some restaurants and bars have up to 70-80% of their costs tied up in three areas (food, labor, and rent). At the end of the day, it's who controls these core costs the best that ultimately wins 'the game'.
Outside of delivering memorable experiences, marketing, and customer service, developing systems to monitor quality, portions, and value in your food, drink, and entertainment options will help control your food and rent costs, while also developing repeat customers – resulting in consistent revenue, operating capital, profit margins, and engaged staff.
But what about labor costs? How can you lower them? The same way – through control!
This is the mindset you and your team need to have to be successful, every minute, every hour, and every day throughout the year. Here are some tips to help you get started.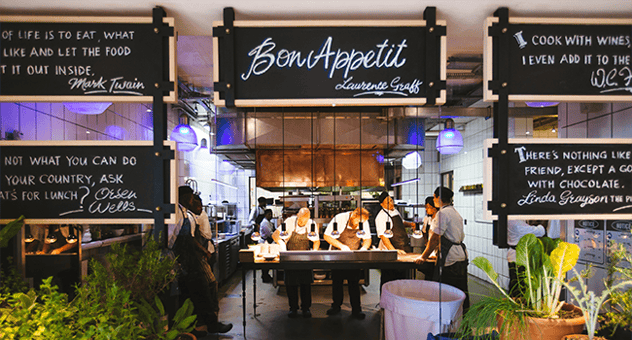 Refine Your Hiring Process

Ensure you have created a value, vision, mission, and culture statement first, to ensure you're hiring team members that match the values and characteristics your concept needs to be successful.
At the end of the day, 'values beat experiences when experience doesn't work hard'. Hiring the right candidates from the start will immediately lower your long-term labor costs.


Balance Staff

Take into consideration (and be careful of) how many full-time versus part-time employees you have that are guaranteed a set amount of hours.
Ensure you're leaving the flexibility of given hours in your control, not theirs, even though offering full-time positions may be more attractive during recruitment. With detailed forecasts and budgeting, you can strike the right balance.
Maintain Training Programs

Proper training programs are the backbone to the success of controlling labor costs. Make sure there is an advanced system in place and that it is being executed in a consistent manner within your establishment, by all team members.
There must be transparency and accountability within the program, with a set amount of time allocated for each training session in addition to a set criteria of goals for each new hire to achieve.
Training should also not stop after the first few months. A winning training program is one that constantly teaches and cross-trains staff months and years after hiring. In summary, invest in your staff and they will invest in you.


Monitor Reports

It is imperative that an owner/operator reviews productivity reports each week and avoids overtime pay at all costs.
When creating staff schedules, it is ideal to create them based on current sales reports plus week-over-week and year-over-year trends. Equally, when reviewing sign-in and sign-out reports, ensure that staff members are not abusing the clock, by signing in too early for each shift for example.
At the end of the day, adequate control starts with the owner/operator and there is plenty of affordable technology that can assist you along the way.


Have Proper HR Processes

Human resource management is much more than just the hiring and dismissal process.
A successful restaurant will have processes in place that not only engage, but reward staff for achieving growth milestones.
Ensure you have a transparent growth and pay scale for each position in addition to one-on-one quarterly meetings that will keep individuals working towards a personal goal at your establishment.


Create Experiences

Experiences shouldn't stop at customers. A restaurant needs to make the job more than 'just a paycheck' for employees. What experiences can you deliver to your team that will make them excited to come to work every day and speak positively about the restaurant, with their friends and within the community?
If you take the opposite approach and begin by simply 'cutting costs' by offering low wages and fewer hours, there is no other way to say it – you will become a failing statistic within the industry.
When you look at it from a cost-cutting point of view, you will eventually run into less cash-flow. This will then result in late vendor payments, poor food/drink/entertainment quality, fewer guests, and negative staff, which will then lead to turnover costs, poor customer reviews, and an operator who makes irrational business decisions.
With the right mindset and programs, you can, and will, control these costs.
Did you find this article useful? Share it with your LinkedIn connections!


---
| | |
| --- | --- |
| | As the Founder & President of KRG Hospitality Inc. in addition to being the author of the book 'Bar Hacks', Doug Radkey's impressive career spans more than two decades and includes all aspects of food, beverage, and hospitality development. This storied brand has proven success since 2009, throughout a variety of markets found within Canada, The United States, and abroad by being a creative agency with a focus on planning, development, and support for independent restaurants, bars, hotels, and other hospitality related properties. |
---

You Might Also Like