Do a search on Google for 'restaurant menu spend more', and you will get a heap of results with titles like 'tricks restaurants use to make you spend more'. People are well aware of the methods restaurants use to get a higher end figure on the bill.
And people hate being sold to. They hate being manipulated. But there is a way to make people spend more and feel happier for it. It's actually really simple:
Make people feel like they're getting value for their money.
I really believe that people are willing to spend more if they feel like the items are worth it. Even McDonald's has realized this. In late 2014, it introduced the 'Create Your Taste' concept, which lets diners customize their burger with special ingredients like pineapple and avocado.
As an author on Lifehacker put it, "While it might be a bit pricey for fast food, it's the best McDonald's burger I've tasted by a significant margin."
That's pretty much how you want guests to walk away when they purchase an expensive meal. They won't feel manipulated into spending a lot of money when they are happy with what they received.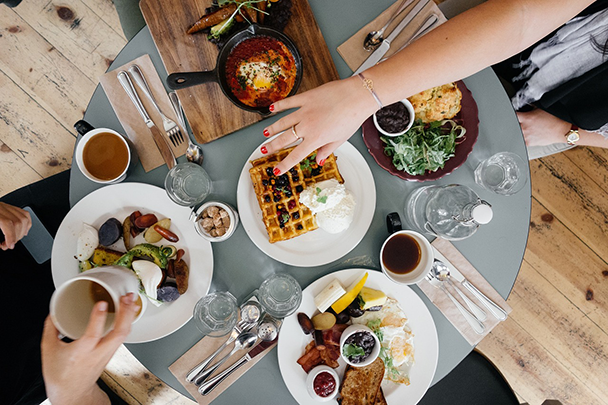 So how do you convince customers to spend money on something they'll love? Here are a few things you can incorporate into your menu that people really value.


---
Sustainability

Sustainability has been climbing higher on people's every day agendas, and this trend is finding its way into the food and dining scene as well. Some restaurants have fully embraced it, like the Greenhouse in Perth, which is built entirely out of recycled materials and grows its produce on the roof.
You don't have to go all out with it if that doesn't fit in with the type of restaurant you run. But there's hardly any menu on which an organic chicken or smoothie made of locally sourced fruit is out of place. And you can bump the profit margin a little for those ingredients.


---
Healthy options

I'm fascinated by how big healthy food is now. It's not just for the fitness conscious anymore, and it has moved far beyond an obsession with low-fat products. People are throwing kale into their smoothies, buying gluten-free loafs, and taking up meat-free Mondays.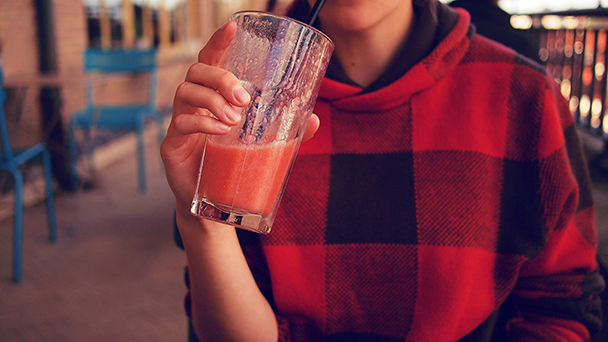 It's great, especially for the food industry. If you're a pizza or burger restaurant and you don't yet offer gluten-free bases or buns, you're missing out on some revenue. You can usually increase the price a bit more on superfoods and healthy alternatives that customers might not find elsewhere. Plus you'll increase business if your competitors aren't offering those things.
Bonus tip: Don't forget about the pseudo-healthy either. Vegan donuts anyone?


---
Quality

Angus beef, wild Alaskan salmon, free range chicken, organic vegetables. People know that the quality of their food is affected by the origin of the ingredients, and a lot of people are willing to pay more for high-quality stuff.
Sourcing quality ingredients will undoubtedly raise your food cost, but you can set your profit margin accordingly. People won't really protest if the description is clear on the menu. This relates back to the McDonald's example. 10 dollars for a Big Mac? No way! 15 dollars for a customized Angus beef burger? Why not?


---
Branded products

It doesn't matter where you are in the world. Customers will fork out for their favorite brands. It's an easy way to charge more for products, because people are used to them being more expensive. 8 dollars for a Corona is nothing shocking.
Drinks are really the easiest items to do this with. Think beyond your established soda and beer brands though. There is probably demand for certain lemonade or coffee brands in your area that you could start selling.
Another one that works really well: Nutella. Desserts with Nutella are always a hit. An ice-cream shop can easily charge a dollar for a little (hot!) Nutella drizzle.


---

Technique-y dishes

Some say that diners are becoming less interested in the way a meal is prepared, and that they are focusing more on the ingredients instead. I don't fully agree with that. When I go to a restaurant I often opt for dishes that I can't make at home (or that are simply too much effort to make at home). I hardly think I'm alone there.
People are becoming increasingly educated about the kitchen thanks to the popularity of cooking shows like MasterChef, so a poached chicken breast won't impress all of your guests. But if you take extra care with the preparation of some of your dishes, make sure you advertise that on the menu!
Some simple ways of showing off technique on your menu:
Hand-cut chips

Slow-roasted pork

Chef Luke's special sticky ribs with slaw

Homemade lemonade (so simple, yet so popular!)

Lamb cooked sou vide (if you want to be a bit fancy)


---
Exotic, rare or special ingredients and dishes

Much like I'm willing to pay more for a dish that's a pain-in-the-ass to make myself, people are willing to spend more on things they won't be able to find in the supermarket.
If you can incorporate rare ingredients into your menu, you could charge a little more without your guests begruding you for it. You don't have to be an exotic restaurant to be able to pull that off. Just offer something that's a little bit different.
When taking any of these tips into consideration, it's important to remember that the food should deliver on what the menu promises. Don't add any descriptions that aren't true! And yes, you'll still have customers who order the cheapest item on the menu. But those who don't might just leave with a little less cash in their pockets and wider smiles on their faces.