Being able to chat to people from all walks of life is one of the best skills you can bring to the table as a server or hospitality rep.
Knowing the ins and outs of small talk and being capable of keeping up a conversation will make customers and staff feel more comfortable, and increase the likelihood of a customer returning – which earns you brownie points with the bosses!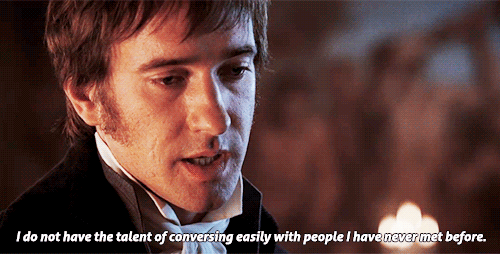 But small talk can be a little more difficult than it sounds. So, we've put together some top tips on how to keep the chitchat flowing: for those who just want to brush up, for those who are a little introverted, and for those who are used to small talk happening within the comfort of their phone screen.


---
1. Listen up
It sounds simple, but it's one of the biggest trip-ups for those in the industry: learning to listen. It can be tough to tune in completely to what a customer is saying, particularly if you're thinking about the other orders you need to be taking, food you need to be hauling out, and tables you need to be cleaning.
Try to forget all that for a few minutes and give your customer your full attention: maintain a good level of eye contact (but not so much that they get uncomfortable!), and think carefully about what they are saying before you respond. Keep your body language open and make little mental notes of points you can chat to them about: for example, if they mention their kids, or a current event, or their work day – those are all easy talking points to go back to when you bring back their drinks or food.


---
2.

Ask questions

The most important thing to remember about serving customers is: it's not about you! The conversations that you have with customers are about making sure they feel welcome and comfortable.
So when asking questions, make sure you keep it light – your customer probably hasn't visited your establishment to chat about climate change or the state of political affairs in a third world country.
A great way to kick things off is with an easy question: How are you? Do you have big plans this weekend? Have you had a good day so far? As the customer gets comfortable, they might continue the chat and give you a few good points to go on. If they talk about their kids, ask what grade they are in, if they mention work, ask what industry they are in, if they mention an event they're going to, ask them more about it.


---
3.

Save up talking points

To get the small talk gig right, it's a great idea to have a few talking points saved up to chat with customers about if that dreaded silence sets in.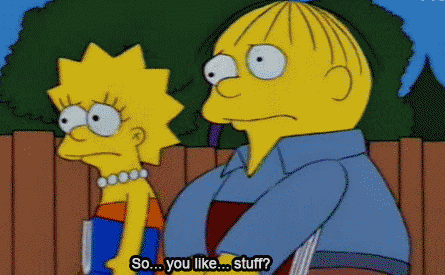 A good plan here is to quickly scan the news before you head into work for the day – whether you check out a local news site, scroll through Twitter, or listen to the radio.
This means you have an added topic or two to chat with customers about, which is particularly useful if they are reading the newspaper, or if they bring up a news event during your chat.


---
4.

Read the signs

While you're chatting to a customer, make sure you are reading the signs: how much they are responding, what their body language is like, the vibe of the table.
For example, if there's a table of people enjoying a meal, it's likely that they won't want to engage too much – so keep it simple and polite, and don't be offended if they don't want to chat. Sometimes, customers visit a cafe or bar simply because they want to be alone – so if it looks that way, again, just ask a polite 'How are you?' and carry on with your work.
If, on the other side of the coin, you get a customer who is chatting a little too much and you know you need to get to another table, make sure you have a kind exit strategy planned. Try not to cut them off in the middle of a statement, and be gentle: smile, apologize and mention that you need to be elsewhere, and if you know you'll have time to chat to them again later, tell them you will come back – and make sure you follow it up!


---
5. Remember that you are representing a company

Above all, don't forget that you are repping a company! Don't get into the nitty gritty with your customers: don't mention it if you're having a bad day at work, or talk about how much you're hanging out for the end of your shift. Mentioning the massive party you went to on the weekend is also a no-go zone, and so are the problems you are having with your girlfriend.
It can be tough to keep up a positive front if you're having a bad day, but chatting with a customer can help boost your mood and distract you from whatever is going on in the background.
Above all, remember to have fun - the happier you are, the happier your customers will be!