At this year's Australian Bar Awards, Swillhouse absolutely cleaned up and their creative drink consultant James Irvine took home Bartender of the Year.
The Swillhouse team runs four very successful venues in Sydney - Shady Pines Saloon, The Baxter Inn, Frankie's Pizza and Restaurant Hubert. James works across all four as a highly skilled bartender and consultant. He was the national winner of 2015's Angostura Global Cocktail Challenge and is the Australian ambassador for Angostura.
We caught up with James recently to talk about bartending, competing and working for the powerhouse of creativity and hustle that is Swillhouse.
How It All Began
My start to hospo was the most stereotypical. Pretty much like everyone else I needed to work nights to pay for my uni degrees. I was thrown in the deep end of this big pub-style venue in Darling Harbour.
My real passion is spirits and cocktails. I started reading and studying and then started entering competitions. It turned out I had a bit of a knack for it and started winning them.
I'm not saying competitions maketh the bartender but they definitely get you recognition in certain bars.
"(Bartending) has become quite a fashionable career now because people have made it a culinary skill."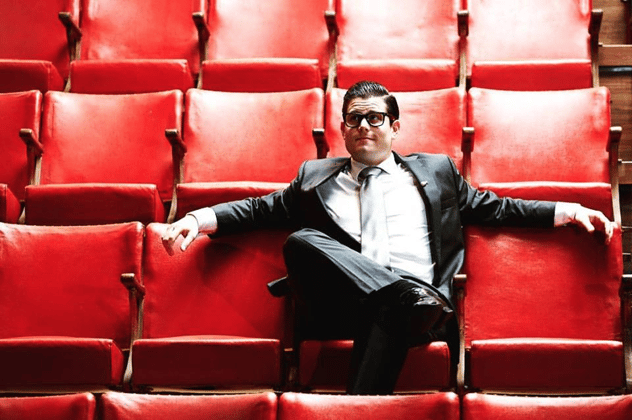 Working Your Way Up
There has been a lot of hard work, as with anyone who takes their job seriously.
I've always had a passion for food and flavor combinations. I think making cocktails really helps me develop that and be quite adventurous with it as well. There are so many things you can do with the liquid in the glass!
Bartending wasn't seen as a viable career path even ten years ago. It has become quite a fashionable career now because people have made it a culinary skill.
So I guess if you were to say how I got here - it was just that sheer interest in flavor, I guess.
Preparing For Competitions
"...you still have to make a tasty drink at the end of the day..."
When it comes to competitions, obviously there are brands involved. You've got to understand the brand - their direction, their history.
You've got to understand the competition as well. A lot of people go into a competition thinking they've got to be the biggest and the best whereas some people want simplicity, they want replicability, they want your drinks to be made all across the world.
Another thing to remember about cocktail competitions is that you're a marketing tool for a brand. Brands want to make sure you're going down the same avenue as they are and representing them in the right way. Different brands have different ways of doing this. You have brands that are quite historic and classical, then you have more cutting edge brands that are into their parties and events. It's about understanding the brand and their targets.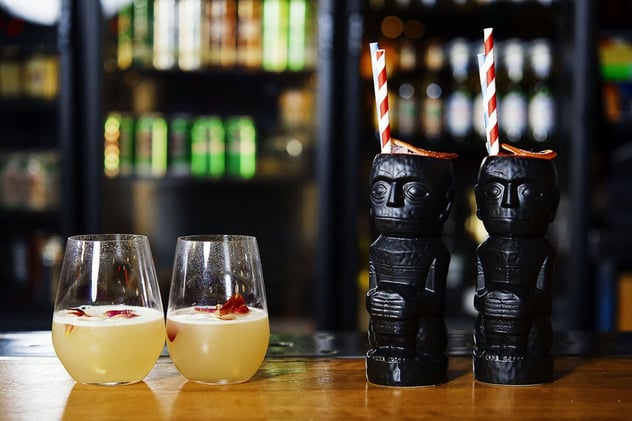 Photo source: Hospitality Magazine
With the competitions I have won, I've taken into account not only the brand and history but their position in the world in terms of markets and geography. History plays a really important part and a lot of old brands reflect that.
But you still have to make a tasty drink at the end of the day, and represent yourself and the brands in the most professional way possible.
A lot of people associate hospitality workers with these nightwalkers that go out and get drunk until the wee hours of the morning. But there definitely is big business involved in this if you do it correctly and it is a career path as well.
Winning the Angostura
That was huge, definitely the biggest achievement in my career so far. It's an amazing competition. They take you over to Trinidad and Tobago for the global final. I finished in the top six in the world which is pretty amazing. I never would have thought that five years into bartending I'd be winning a place to compete in the global final!
I only compete with brands that I use because I show that appreciation for them. The Angostura is something that pretty much every venue in the world will have. Everyone has Angostura Bitters!
The prizes alone were great but just the sheer experience, the hospitality show. I nearly forgot why I was there, you know? I didn't even realise I was meant to get up on stage at one point. It was great!
When I got back after the global final, I was offered a contract with Angostura Australia. I am currently the Angostura Australian ambassador. My role involves everything from the creative to administrative to training. There's a lot of creative influence that I get to play around with.
Essentially it has helped me travel Australia and the world. A lot of opportunities open up from it and I think it's been a great addition to not just my career but my profile as well.
"I think Australia takes for granted how good our bartenders are."
Working For Swillhouse
Between the ambassador role and beverage director, yeah I'm pretty busy! My role with the company is training orientated. We do four trainings a month - one a week across all four venues. We try to keep it relevant and fun as well.
As a company we want to produce lots of good bartenders. I think that's a good thing not only for the Sydney scene but where it can take you globally as well. I think Australia takes for granted how good our bartenders are.
How Swillhouse Trains Its Staff
"There's no fear of trying anything new in this company."
We break training up into categories. We have different levels of bartenders as you would have different levels of any skillset. We have a bartender's manual for every bartender at Swillhouse and every six months you come in and we talk about where you're at and what we can do for you.
We have a fundamental session that we do once a month - we call them 101 sessions. I've got one coming up which is based on American whiskey and that's broken down into a little bit of history, the origin of the spirit, and then we go through any legalities and tastings. We always finish with a tasting session. We also do one on one training, intermediate training, and we do a more advanced cocktail seminar once a month.
We try and keep it fun as well so we do a play around session where anyone can come into the bars, we get a bit of brand support, and we just make drinks. That keeps people interested and imaginative. There's no fear of trying anything new in this company. If there's something we want to try, we'll just do it.
You Might Also Like