Cash flow refers to the money that is moving in and out of your business each month. Since this is a system that is measured so often it can be easy to feel like money is only moving in one direction, away from your business, but the truth is that it does flow both ways. Learning what to look at and how to identify what your findings mean for your specific business is essential for growth and development.
In this blog post, guest contributor Justin Weigner shares with you six tips to help you understand where your cash is flowing.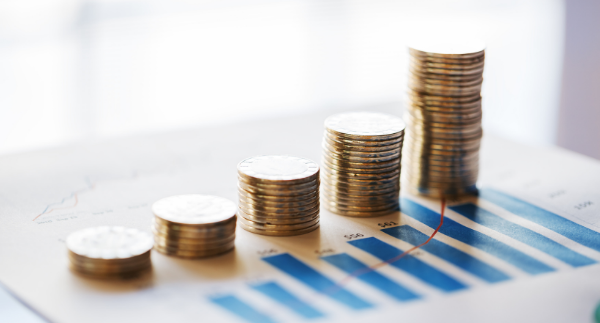 1. Your personal relationship with money
While your personal and business finances are separate entities, the habits of the person or people responsible for managing both areas are related. How you manage your personal finances and the relationship you have regarding spending vs saving will impact how you make decisions in your business. If you are in a toxic relationship with your own bank account, that can be detrimental to your business.
One way to streamline your personal finances, and create better habits, is to examine your debts and consolidate if possible. Varied repayment balances and interest rates are two common reasons that debt can suddenly feel overwhelming. Consider a personal loan from a private lender to get finances in order and create manageability.

---
2. The breakdown of the basics
While the basic definition of cash flow is simple, you must understand that within this simple concept live many components and elements that all deserve your attention. If you are struggling to understand all the categories of profit and loss that apply to your specific business consider seeking the guidance of a professional to help you determine how to better manage your cash flow. Staying on top of every angle can be a struggle and another option to consider would be adding an employee to your payroll whose tasks are specifically dedicated to this analysis.

---


Typsy's 1000+ hospitality lessons are practical, effective, and fun! You can learn more about everything from finance to service and leadership skills.

Best of all, you can access Typsy as and when it suits you.
Learn your way - starting today.
---
3. The recurring costs
Every business has items in the budget that appear as fixed costs, consider some of these elements when analyzing ways that you can reorganize cash flow. Rent is a great example of a fixed cost that can impact your bottom line. Unless you own the building that your business resides in, you are likely paying rent.
With consumer trends beginning to move towards a predominantly online preference, think about how a smaller physical storefront can decrease your outgoing cash flow, and how that money can be reallocated to better support your business.


---
4. Your financial statements
Every business will have several different types of analytical reports that all need to be considered when looking at the big picture of financial health. It is also essential to recognize the distinctions between each of these reports. A balance sheet, cash flow statement, and income statement are the three most traditional reports used to evaluate a business's overall financial health. Having the ability to view each of these reports for specifically what data they provide will enable you to move money around and make purchases, or cuts, in a way that benefits a healthy cash flow.
---
5. Update your payment process
Creativity is your biggest limitation when it comes to determining your payment process. How you receive payments from customers and clients directly impacts your cash flow, and with FinTech making a huge mark on consumerism and business development, having varied and modern ways for your customers to make their payments might be the difference in the timeline during which they make those payments.
Changing your pre-payment terms and payment deadlines are two examples of ways to update your payment process to bump up your incoming cash flow. Offering electronic, or recurring payment opportunities are two more examples of ways to modernize your process that supports speedy cash collection.
---
6. Evaluate your marketing budget
Getting your business noticed is an essential piece of the profitability puzzle, however, same as your payment processes, the traditional ways to market your business are not always the most cost-effective. Social media is the best example of a cost-effective way to both market and modernize your business. Consumer engagement on social media is arguably higher than in any other area of marketing you may be practicing. Shifting your business plan to rely on these free platforms can help alleviate the financial pressure that you have on your other marketing efforts. Social media campaigns also have the capability to have a greater outreach than virtually any other method available.
---
Understanding your cash flow is the first step to building a strong business. Looking to expand your hospitality business understanding? Check out Typsy's business courses today!
---
Justin Weinger is a married father of 3, with over 15 years of corporate finance experience in various industries. He is an avid personal finance enthusiast, blogger, and chaser of passive income streams.
---


You might also like