Training staff is important in every hospitality business, regardless of its size, or the seniority of your staff. Although time consuming, it pays off when done right.
According to the Council of Hotel and Restaurant Trainers, hospitality businesses that spent 5% or more of their budget on training in 2015 experienced 23% less staff turnover.
On the flip side it can be frustrating when your staff training isn't working; especially when results are poor and you're investing valuable resources into it.
Don't get disheartened though. Recognize these signs so you can restructure your training to better suit your staff and business.

---
1. Staff don't understand your training material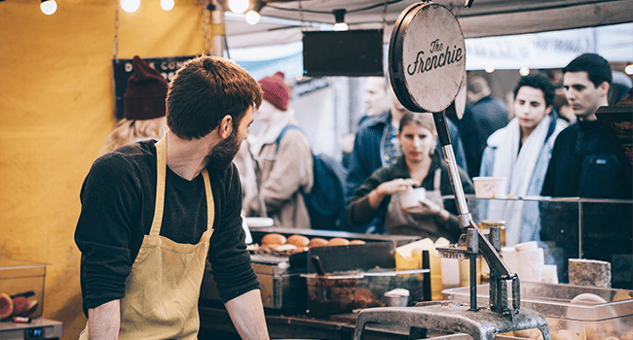 For training to work, staff need to understand what they're learning and why. Importantly, it needs to be directly relevant to their work.
Sometimes it helps to put yourself in their shoes. If you were a staff member receiving your own training, would you understand it? For example you may have introduced a new function to your wait staff with your point of sale system (POS), but orders are incorrect when the kitchen team receive them.
Perhaps you haven't communicated the new function effectively to your staff. Is the new function too complicated? Is there a technical issue with the POS system itself?
Identify what's not clear, then change how it can be explained or demonstrated better. Here it might be helpful to ask your POS provider to train your staff directly or fix any technical problems.
When your training material is understandable, staff will respond better.
---
2. Training material is boring

Training isn't always going to be exciting, but information can be delivered interestingly despite how dry.
Gauge your staff; their body language is an indicator of boredom. Fidgeting, lack of eye contact, disruptive staff, yawning – these are all negative signs that your training could be disinteresting.
To avoid boredom, mix it up. Include some form of interactivity to keep them engaged. Don't restrict yourself to classroom-style learning. For example, online learning and technology is one way training could be taught for younger and tech-savvy staff (and is something we can help with).
Where applicable, use incentives or rewards, and encourage staff participation. This way staff won't feel as though training is a dull formality.
You also want to maximize on their attention span and memory, particularly with theory-heavy material such as HACCP, and formal policies. Do this by keeping training material bite-sized and succinct. Take breaks between lengthy training sessions, and show, rather than tell staff how training will apply to their job.
---
3. Overall outcomes are unclear
It's important to set some goals and simple measures of performance. What would you like your staff to achieve after training? This doesn't have to be complicated.
It could be teaching staff a new latte art pattern and measuring improvement by taking photos of their art weekly. Goals will make it easier to measure performance over time and help determine if your training is working.
---
4. There's no follow up
Continuing from the above point, training needs to be reviewed. How will you really know if your staff learned anything?

Check in regularly on your goals and the reception of your training.

Doing this will help you pick up issues early, and allow for tweaks to be made quickly. Follow ups will also prevent inconsistencies, e.g. staff taking shortcuts on processes or adapting a new method that was taught specifically for your business.
---
5. No staff improvement after training

Depending on the complexity of your training, results won't roll in immediately. Give it time. But over a longer period when results are still poor, it can be concerning.
Determine exactly what's preventing staff growth after training.
Is there a team member who might need extra help? Does the team have problems with the training overall? Perhaps consider alternative training options such as seeking external help from specialists. There could also be a bigger unresolved issue within the business.
Once you identify the pain points, it will be easier to find a solution. Ensure you go to the source of the problem and quash any uncertainties.
---
6. Staff feedback is negative

This is probably the truest sign your training isn't working. If direct feedback from your staff is negative, it's time to rethink how you're training them.

Encourage suggestions from staff about how to improve, and most importantly, listen to them.

Their feedback is useful and vital; don't neglect it. You want to make sure that your team is comfortable with your training so that everyone is on track and aligned with your outcomes.

Remember that your staff are the key audience here.


Let Tyspy help with your hospitality training, learn more here.



You might also like