As a professional in the hospitality industry, you undoubtedly know how vital it is to keep up with trends. With global initiatives and conventions supporting sustainability, no wonder it has also become a big part of the hospitality industry. With many travelers now looking for sustainable ways to travel, it makes sense for the places they stay to be sustainable too.
In this blog post, we define what green lodging is and how it can benefit your venue.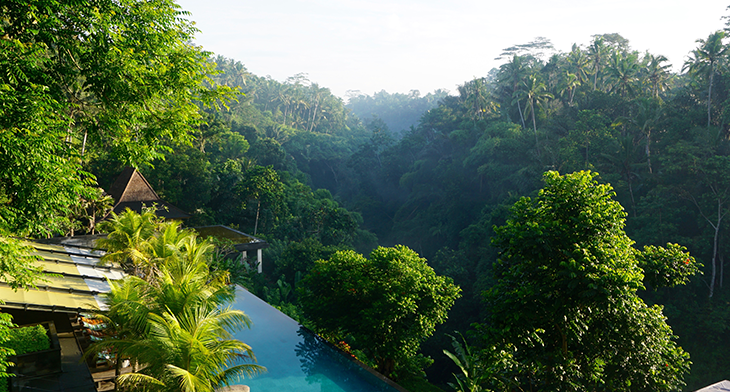 What is green lodging?
Green lodging is the action of any hotel or resort committing to sustainable hospitality practices. The features that properties must incorporate depend on the particular program you choose to implement. You can find numerous state- and country-based certifications as well as third-party verification bodies such as Audubon International which regulates hotel properties around the world.
Getting certified generally requires a property to carry out a self-assessed audit. Then, you can schedule an in-person interview. As an alternative, you may decide it's best to make eco-friendly changes without certification.
You may ask… what features do guests seek when booking a hotel? According to a survey of more than 4,500 properties across 61 countries, 80% said most of their rooms have occupancy sensors. Properties also invest in LED light bulbs and bulk soap dispensers, which eliminate single-use plastics as well as capturing rainwater for property use. So, what does it mean to be green?
---
How to go green
When you get on board with green lodging, you set an example for other hotel professionals. You also demonstrate that your hotel brand is part of the global conservation movement. There are many big and small ways to turn your hotel into a green one. One option is to invest in recycled or naturally derived products. You might create roof shingles from African reeds, adding texture to the structure. You can also research sustainable insulation options, such as cork, sheep's wool and mycelium.
Other options could be hanging towel reuse cards in rooms to encourage sustainable habits. This has already seen some hotels increase the rate of towel reuse by 20%. While other hotels asked guests to wear pins showing their commitment to energy reduction which saw an increase in towel reuse of 40%.
Eco-friendly procedures benefit workers, too. Green lodging can boost employee morale for those who want to balance their earnings with giving back. For many, it's not enough to take home a decent paycheck. They want to feel they're doing something to make a difference. At a green lodging establishment, they can focus on bettering the planet and its inhabitants. Plus, your staff members may be part of the local community which means that your hotels environment commitments are not only helping your hotel location but also the local communities that surround it.
---
Travelers want sustainable travel options
In today's society, more than ever, travelers want sustainable travel options. They want brands to adopt environmentally-friendly solutions, such as getting rid of single-use plastics like straws. In fact, businesses that cannot comply with sustainable changes may find a decrease in customers. Studies have found that 73% of travellers intend to stay in green accommodations at least once in the coming year while 70% said they are more likely to book a hotel if it's eco-friendly, even if green travel isn't their intention.
In another survey of 72,000 travelers, many had the same sentiments, claiming a brand's social, ethical and environmental decisions impact their booking decisions. In fact, one-third of respondents claim they look for this information before deciding where to stay. Of that group, 60% say they look for details even when they're not easy to find.
The numbers don't lie. Green lodging features, including recycled materials and renewable energy, can set you apart from competitors. If you decide to adopt eco-friendly policies, don't hide it. Instead, dedicate a page on your website to your efforts. Tell guests why you care.
Many travelers - 39% of the U.S. digital booking market - choose to book through third-party booking websites like Expedia or Tripadvisor. Estimates project that number to grow to 41% by 2020. Those who book through third-party sites don't always know what your hotel has to offer. Ask guests about any special requests they may have upon check-in. If traveling with children, will they need a babysitter? If looking to relax, are they interested in any spa treatments? Use this opportunity to pinpoint a guest's needs and offer a higher room category as a solution.
---
Green lodging is more than a passing trend. It's a sustainable initiative that attracts guests, inspires employees and — most importantly — benefits the environment. Show your commitment to the planet by investing in eco-friendly features. Once ready, try your hand at a green certification.
---

Learn how to provide stellar service to every customer in Typsy's Housekeeping Principles course.
Sign up today and get the first 10 day's FREE!
---
| | |
| --- | --- |
| | Kacey Bradley is the blogger behind The Drifter Collective, an eclectic lifestyle blog that expresses various forms of style through the influence of culture and the world around us. Along with writing for her blog, she has written for sites like U.S. News, Hotel Online, SevenRooms, Point 2 Home and more! Follow Kacey on Twitter and subscribe to her blog to keep up with her travels and inspiring posts! |
---

You might also like: