Hospitality requires a unique mix of skills. Not only are staff expected to know physical hard skills, but they are also expected to perfect soft skills, which are a lot more difficult to teach in a traditional classroom.
According to the Department of Tourism, Leisure, Hotel and Sport Management in 2015, "The hospitality workplace demands skills such as problem solving, critical thinking, emotional intelligence, maintaining professional and ethical standards, and leadership".
In a 2013 Employer Skills Survey, it was said that, "Four of the top five skills hospitality applicants are lacking are soft skills". The survey went on to explain, "122,000 workers in retail and food services in the UK will be held back by a lack of soft skills".
The results found 55% of those surveyed lacked customer handling skills, 53% lacked organization skills, 51% lacked oral communication skills, and 44% lacked teamwork skills.


How the soft skills gap impacts the industry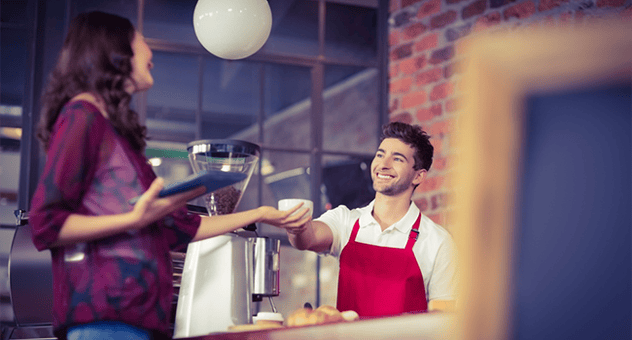 This soft skills gap is having an enormous effect on the performance of hospitality venues. Why spend your money at café A, which has a disengaged server, when café B is on the same street, the coffee is the same price, and the servers are warm and personal? It seems obvious which café will perform better over the course of a year.
The challenge for venue managers is two-fold. First, they must recognize just how important these soft skills are to the performance of their business. And second, they must recognize that these skills are rarely being trained at university or college.
According to the Australian Government's Sustainable Tourism Report, "Although the [hospitality] industry recognises that educational institutions are doing well, there are several concerns. There are apparently too many providers who offer poor and inconsistent training, and who train the wrong people just to get a training subsidy".
The report went on to say, "Downsides of current training are that most of the trainers are not from the industry and they do not properly assess the students who pass with lower standards. The teaching material is too old and needs updating and training modules are too generic".
According to one student, "Some training issues that should be addressed are: update programs, extend cookery classes from Classical French through to Thai or Italian etc., and include business and economics subjects at a vocational level in order to increase the confidence of the students and thus make them more 'job ready' applicants".


Does the solution sit with educators, or venues (or both)?
The dilemma is that educators often throw these concerns back to the venues. According to the Journal of Teaching in Travel and Tourism, "If hospitality employers place emphasis on critical thinking and problem solving skills as core graduate competencies, then it would be prudent to provide internship programs that occasion opportunities to develop these skills in applied settings".
One solution appears to be strengthening the communication lines between tertiary institutions and the industry. Who is training what skills and when? Alternatively, hospitality businesses could invest in such training themselves – as many venues are already doing.
According to Council of Hotel and Restaurant Trainers, 43% of restaurant respondents indicated they had increased their training spending. Online learning, or eLearning, is also playing a big part in getting staff skills up to scratch.
In the same Council of Hotel and Restaurant Trainers survey, it was found that 80% of limited service restaurants, 48% of full service restaurants, and 73% of hotels and lodgings use eLearning to train their staff. And it seems to be working. The same survey found companies who spent 5% or more of their budget on certified trainers experienced 23% less turnover than those who didn't.
This enormous shift toward online learning may have something to do with the fact that millennials make up the bulk of the hospitality industry, and their ease with technology means they respond well to digital learning.
Online learning is also a cost-effective way of keeping staff continually at the top of their game by offering ongoing weekly or fortnightly training. Not only does this ensure staff are confident and competent performing their duties, but it encourages students to grow and develop expertise. This helps reduce turnover rates by better engaging employees with their work.

Take a look at the below infographic for a summary of the soft skills gap in hospitality.



Continue reading: Why is there a hospitality skills shortage?


You Might Also Like