Increasing prices is always tricky and your customer base will often recognize any changes quickly and may have a negative reaction to the change. Remember that it isn't always about the price increase, it's about people's perception of the change and people are not very fond of change, at least not this kind!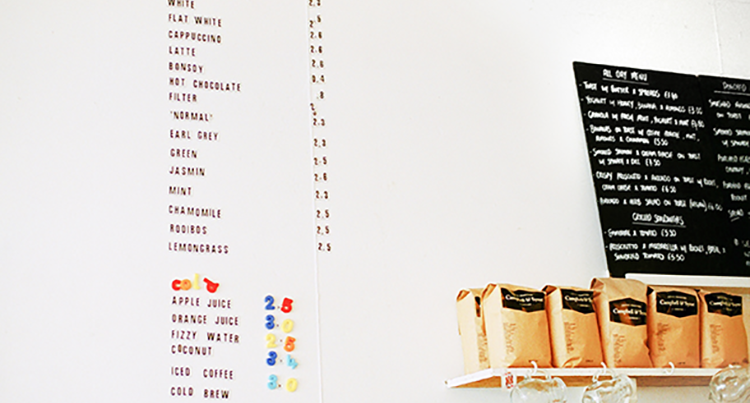 As consumer prices continue to increase, food and food sustainability continue to be tested in the market place. Overall customers logically do expect that menu prices will increase, my recommendation is to be as strategic as possible so you can maintain profitability and provide the best possible options to your customers.
There is no magic silver bullet to fix this challenge. Customers come to your business for many reasons, loyalty and trust are just two of them. If you have done everything to
keep costs in control
and provide the best possible menu items, then it is time to look at changing your prices. Any prices changes (increases) should be done with the utmost care.
In this blog, we've explored some ways you can increase prices in your venue without scaring of your customers.
Look at your menu
Don't change your menu design just to increase prices, if you must, change the prices in a reprint of your current menu. Also, never cross out prices on a menu or use white-out to write in a new (higher) price, it looks unprofessional, messy and is much more noticeable to your guests that price changes have been made.
When it comes to writing your menu make sure to use descriptive language that's designed to sell your menu items, rather than making them dependent on menu price alone. For example, "Wild Salmon Fillet gently poached in our own blend of herbs and white wine - $21.95" sounds much more appealing and inviting than simply, "Salmon fillet - $21.95".
Also, avoid listing your menu items based on price as it can become a deciding factor when guests place their order. Items listed in descending order from high to low may cause customers to skip to the least expensive item on your menu without considering other options. Mix it up a bit to help your menu items sell themselves and look more interesting and diverse, and then couple it with descriptive language.
Don't forget that your menu is an expensive piece of real estate so make sure it is working to your advantage. When it's well organized and really enhances your offerings, it also makes it easier for your servers to sell the menu.


---

Increase prices bit by bit
If you are considering increasing your menu items by dollar values, such as an increase from $10.95 to $11.95, be careful, your guests will definitely notice. Instead, consider using small incremental changes to your prices: a $.25 increment is less likely to be noticed than an increase of $.95.
Also, avoid increasing all your prices at once. This strategy routinely backfires as customers flee to less expensive options (i.e. your competitors!). If this is something you're considering, maybe do this with seasonal menu changes.
If you have items that experience a high amount of price volatility, consider listing these items at "market price". This is a great alternative for seasonal items like seafood that may experience highly changeable prices for the raw product.


---
If you are not sure whether increasing menu prices is the right option for your business, here are a few other options you could take:
Keep your prices the same but decrease your portion sizes. Start by inspecting the 'finished' plates coming back from the dining room. If you find that your guests are leaving large quantities of food left over, it's likely worth thinking about this strategy.


Train your staf to sell, upsell and cross-sell, after all being a server is really a job in sales. Ensure that your staf members have the support and the training they need to sell your menu items to everyone's best advantage. By using training platforms like Typsy, you can train your staff in minutes on skills including front of house essentials, passionate service and more.
---

Our customers are extremely savvy when it comes to the food items they know and like. If your menu prices need to be increased, they will understand just make sure you do it when it truly needs to be done and not simply for arbitrary reasons.
---

With more than 1000+ online lessons available in Typsy's video library you can start learning more about menu pricing.
Sign up today and get the first 10 day's FREE!
---
---
You might also like: