Effective communication can provide your restaurant with two things. First of all, it creates an atmosphere where both front of house and back of house employees are excited, motivated, and honest. Second of all, it helps you establish workplace expectations, which can lower staff turnover costs.
Proper communication starts from the top, and from the time someone is employed (or arguably during the interview stage). The key to setting expectations, communication, and a positive working environment starts with onboarding, operation manuals, and formal training.
---
Onboarding

Onboarding is often overlooked within the restaurant industry, though it should be a priority! It's an opportunity to introduce new hires to your expectations and culture.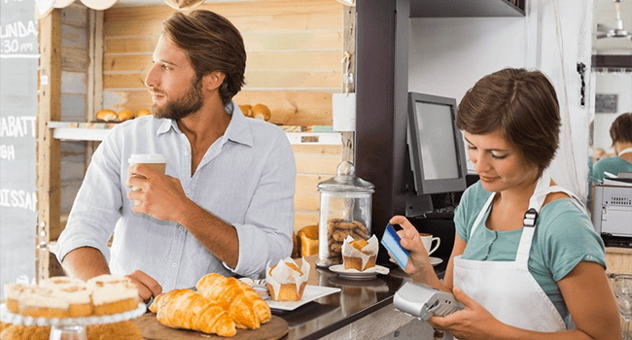 It's also your chance to define what it means to be productive, promote compliance, and create the footprint for a memorable working experience.
Use the first day to discuss:
Short-term and long-term goals

The history of the restaurant

The vision

The mission

The values that make you who you are

Why customers enjoy your establishment
Create an open dialogue and allow for questions. Discuss the importance of manuals and training and set realistic goals for training completion.
The days of throwing new hires into the fire on their first day of work needs to come to an end; no matter their level of experience.
If restaurants hire for a mix of values and experience, versus experience alone, and create a systematic approach to hiring through proper job advertisements, interview processes, onboarding, manuals, and training, they will see an immediate difference in their culture and turnover costs. This is why it's important to remember that 'values beat experience, when experience doesn't work hard'.
The onboarding process should also be fun and exciting. Consider taking the process to the next level by developing a creative welcome package that consists of inexpensive but valuable tools, resources, and restaurant branded products that will go along with the paperwork needed for new hires.
This will instantly make your new hires feel like they're a part of a team and set your restaurant apart from others in the immediate area. The added bonus is they will probably take a photo of their welcome package and share it with their social network!


---
Operation manuals

Operation manuals should further outline items like:
Key statements

Policies

Probation periods

Scheduling

Harassment

Pay scales

Pay schedules

Tipping procedures

Emergency procedures

Pre-shift meetings

Opening/closing checklists
There should also be a complete kitchen and bar recipe manual that is continuously updated based on the current menu.
It probably sounds like this is going to be a large and heavy book (that no one will read because it sounds boring). Keep the categories short but impactful, and consider breaking them up into separate mini-packages.
You also want to keep in mind the variety of ages within your team and how they may react to different training and manual related material.
Consider creating a mix of visuals, infographics, videos, and written material in your operations manual. Incorporating video into the mix is a great way to create consistency in your messaging, and it will save you valuable resources over time.
It is imperative, however, that all components within the operations manual have a form of accountability. Make sure your new employees are signing off on their responsibilities so you have something to keep on record. They must 'own' it!


---
Staff training
Staff training plays the third and final role in developing employee expectations. New hires need to be taught the specifics of your restaurant's concept and business model. They need to learn how to interact with customers, service sequences, food and beverage production, and specific equipment safety.
An advanced training program will offer adhoc training and cross-training opportunities. It will also offer a mix of classroom-style training (offline or online with a tool like Typsy), off-site training (at a brewery or winery for example), and on-the-job training (shadowing) that should be followed by tests to ensure the messages are being received.
The value of a training program lies within its structure. A winning training program will not try to train an employee all in one day, and you shouldn't expect new hires to remember everything they learn in one session for the rest of their employment. It is imperative that a training program also includes refreshers and reviews, something that can be done in pre-shift meetings or during a restaurant's periodic downtime.
A high percentage of employee turnover occurs within the first few weeks of employment. Step into a new hire's shoes and remember your first days on the job, whether in a restaurant or another industry. How was your experience? Was it positive, memorable, and engaging? Most will likely say not.
In summary, you want to develop systems, experiences, confidence, morale, and consistency, which will set the expectations needed to successfully operate a restaurant.
If you have the correct mindset, the correct programs, and the correct leadership, any previous onboarding, operation manual and training nightmares will simultaneously go away, benefiting operators, employees, and yes, even the guest.
It takes a complete team effort and it starts from day one.
---
| | |
| --- | --- |
| | As the Founder & President of KRG Hospitality Inc. in addition to being the author of the book 'Bar Hacks', Doug Radkey's impressive career spans more than two decades and includes all aspects of food, beverage, and hospitality development. This storied brand has proven success since 2009, throughout a variety of markets found within Canada, The United States, and abroad by being a creative agency with a focus on planning, development, and support for independent restaurants, bars, hotels, and other hospitality related properties. |
---
You might also like