When they book a hotel reservation, people look forward to numerous amenities, but many prioritize the property's in-house dining experience. An on-site restaurant makes things easy when guests are away from home and may even become a favorite venue for locals.
People traveling for work or on a holiday have different preferences -, couples on holidays may prefer to dine in a more romantic or intimate setting whereas those traveling for work may require a more business-like atmosphere, or even sometimes opt for food-to-go.
Find out how to cater to all your guest's needs in this blog post by guest blogger Cora Gold.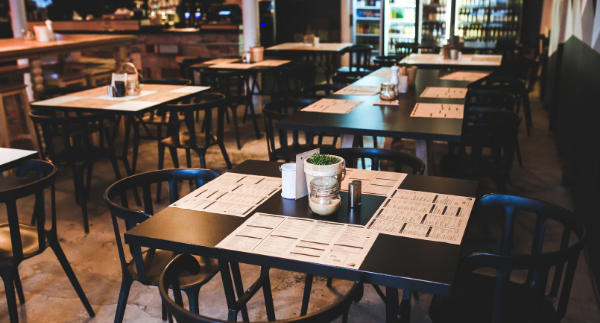 1. Provide menus to guests
Depending on when your guests arrive, their first point of call might not be your restaurant. In fact, it's likely the first place your guests will go is their room. Take advantage and place restaurant menus in each room so your guests can read up on your food offerings while they get settled.
These in-room menus also allow your guests to browse your offerings before heading to your venue after a long day exploring or relaxing by the pool. If your menu changes with the seasons, make sure your room attendants swap out to the new menus when needed.


---

Typsy's 1000+ hospitality lessons are practical, effective, and fun! You can learn more about hospitality skills to train your team - from service to marketing and leadership skills.

Access Typsy as and when it suits you.
Learn your way - starting today.
---

2. Wash using everything with hot water
With hygiene at the forefront of everyone's mind when traveling, your restaurant needs to stay up to code to continue being successful. Make sure your cleaning staff, whether in the kitchen or in the guest rooms, know exactly how to properly clean surfaces according to your cleaning product guidelines. If it's been a while since your staff have cleaned due to venue closures, why not do a quick training session to ensure everyone is ready for your guests to arrive?


---
3. Establish hand sanitizer stations
Guests don't want to eat at restaurants that don't maintain a clean environment. Even though some people will use the restroom to wash their hands before eating, hand sanitizer stations emphasize your venue's concern for everyone's health. Set up hand sanitizers in key locations so your guests can easily sanitize when and where they need them.
---
4. Create outdoor dining spaces
Eating outside is a relaxing experience, especially for guests who have been indoors all day at conferences. Outdoor airflow also ventilates airborne particles more efficiently than stagnant indoor air. It's the perfect solution to making any hotel restaurant more health-centric and attractive to guests. If your venue is located in a region with cooler weather, tables under umbrellas or heaters can make outdoor dining possible all year round.


---
5. Make an inclusive menu
Guests may be traveling to your venue from around the world, so they'll have different culinary tastes or dietary requirements. Inclusive menus should provide gluten-free, vegetarian, and vegan options to cater to key guest needs. Add these to your restaurant's menu so it has something for everyone. This also goes for establishments that offer complimentary breakfast.
---
6. Offer short-term guest discounts
More people will consider eating at a restaurant if they know they're in for a good deal. Offer short-term discounts for anyone staying in the hotel longer than one night. Management can also create incentives to attract new local guests to raise revenue.

There are numerous ways to provide discounts without decreasing profits. Restaurants can leverage a local event that might pull in more guests, think a convention or performance by local artists. If you have one, members of your hotel's loyalty club could access exclusive coupons as well.


---
7. Lean into your location
If your hotel is in a culinary vacation destination like Paris or Tuscany, add location-centric entrees to your menu. Many guests intend to have a food-centric trip, so they won't want to compromise their experience with hotel restaurant meals they could get at home. Consider which eateries are most popular in your area and which types of foods they serve to add more popular options to your primary or seasonal menu.


---
8. Rent space for events
Hotels often host large groups for conferences, family reunions, or traveling school groups. They all need places to eat and may prefer to stick together for their meals. Renting space for large events capitalizes on in-house floor space. It also makes your venue a resource for local groups like large families who need more space to gather.
Making the most of a hotel restaurant increases the potential for boosting revenue and meeting more return customers. Improving your restaurant's cleanliness, offering discounts at appropriate venues, and expanding your menu will help make your restaurant more profitable and popular.
---

As people get back into routines where they can regularly visit their favorite restaurants and cafes, they'll likely see these trends dominate the market in 2021. Look forward to membership programs, better sanitization, and more affordable menu items as cafes and consumers work together to improve everyone's experience.



---
| | |
| --- | --- |
| | Cora's passion is to inspire others to live a happy, healthful, and mindful life through her words on Revivalist – wholeheartedly convincing them that everyday moments are worth celebrating. Cora has spent 5+ years writing for numerous lifestyle sites - hence her sincere love for both life and the beauty of style in all things. Keep up with Cora on Twitter, Pinterest, and Facebook. |
---


You might also like