Six months ago, chef Raman Nakul opened the doors to his restaurant, Delhicious. Serving a mix of traditional Indian and modern Western dishes across an all-day menu, Delhicious sets itself apart thanks to Coeliac Australia accreditation as a completely gluten free restaurant.
Raman and Delhicious have changed the game for gluten free cooking in the hospitality industry as the demand for gluten free options grows.
---
Is this even gluten free?

Gluten free eating is all the rage these days and as a Coeliac, I welcome this trend wholeheartedly. Having been diagnosed with Coeliac disease at a young age, I spent most of my life struggling to find menu items I could order. Now, I can guarantee that almost any cafe or restaurant I walk into will have something available for me.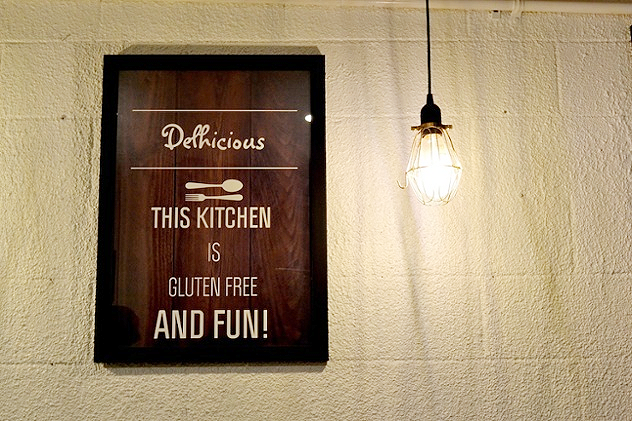 But while growing awareness of the need for gluten free options has opened many doors, it hasn't been all smooth sailing. Many restaurants have become fatigued by customers known as "gluten free lifestylers" – people who don't have Coeliac disease but choose to eat gluten free at times, from a belief that it is a healthier option.
The trend has nurtured skepticism about the need for strict monitoring of gluten contamination, resulting in many restaurants becoming lax in this regard. I can only imagine how infuriating it is for cooks to be vigilant in the preparation of one meal, only to send a plate to the same customer that isn't gluten free at all.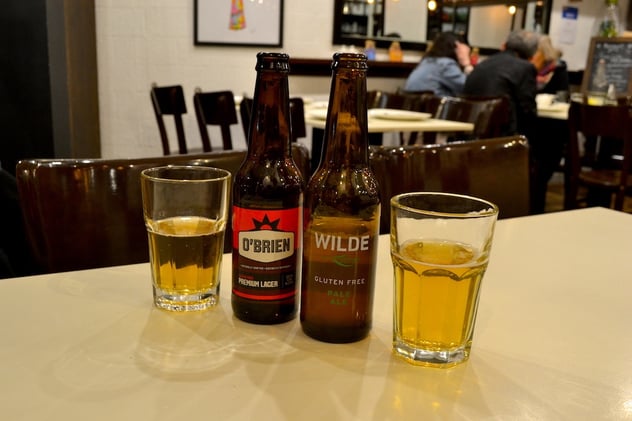 See, the problem is that ensuring a meal is gluten free is no easy feat. It's not as simple as using a separate set of ingredients. For a meal to truly be considered gluten free, it has to be prepared in an environment that has not been contaminated in any way – and this is hard work when you are in a busy kitchen. Because gluten free lifestylers don't experience the kind of side effects that Coeliacs do when ingesting gluten, the problem of contamination has been downplayed.

---
What is Coeliac disease though?

Coeliac is an autoimmune disease with no known cure. Millions of people around the world suffer from it, while many more are still undiagnosed. Those living with Coeliac disease experience an abnormal reaction to gluten, a protein found in many grains (and consequently, many surprising foods, like soy sauce and marshmallows), which leads to small bowel damage with continued ingestion.
Aside from immediate repercussions (most commonly abdominal pain), those with Coeliac disease are prone to many dangerous long-term health consequences if gluten isn't removed from the diet.
As a gluten free diet is the only possible management plan, it's vital that Coeliac sufferers follow the diet strictly to minimize damage to their gut and avoid any of the associated health problems. Because of this, eating a meal in a restaurant can actually be a daunting experience for Coeliac sufferers – there is rarely a guarantee that a restaurant kitchen is a gluten free environment.


---
Welcome to Delhicious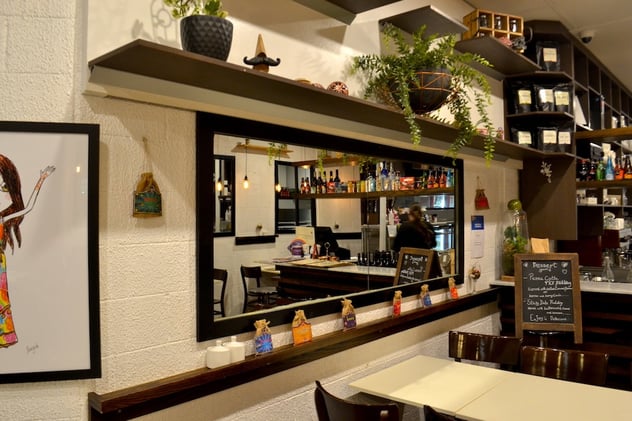 Luckily, there are people like Raman Nakul out there. Raman is the owner and head chef of Delhicious, a restaurant just north of Melbourne's city center in a suburb called Ivanhoe.
Delhicious opened its doors to the public six months ago. This cozy restaurant mixes traditional Indian cuisine with Western-style meals and coffee of the caliber Melbournians expect.
Before Raman opened the doors to Delhicious, he spent two years working on it – to ensure that every bit of the operation, from the ingredients to the very walls of the restaurant, was totally gluten free. Delhicious is the first restaurant in Australia to be accredited by Coeliac Australia. It is the one place that Coeliac sufferers can come to eat without a worry, knowing that every ingredient has been lab tested by the pros.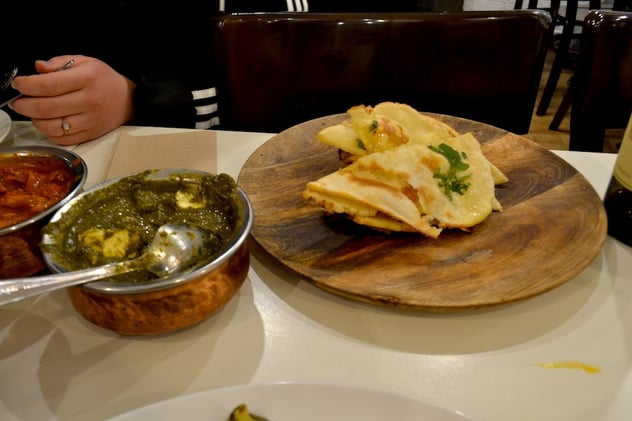 When I meet Raman for the first time, I am shocked to learn that he isn't a Coeliac. But during our chat it quickly becomes apparent that he knows more about this disease than I do – he has well and truly done his research. While running restaurants in Sydney and Brisbane, he noticed that certain customers weren't eating certain foods. When he looked into this, he was introduced to gluten free eating.
Some said that gluten free was nothing more than a fad but with further research, Raman realized it was a real problem. The final push came from his father – "I said to him, there are a lot of people that can't eat this food and I feel bad for them. He asked me what I was going to do about it. I said, it's obviously hard, that's why no one does it. And he said, you're my son and if anyone can do anything about this, it's you. Sometimes that's just the push you need."


---
Gluten free accreditation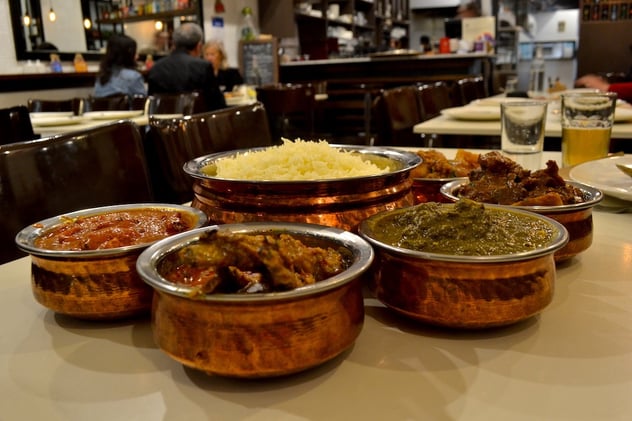 There is a lot of trust between Coeliac sufferers and the people who prepare food for them. There has to be. As Raman puts it, "At the end of the day, they are risking their life." That's why he decided that if he was going to run a gluten free restaurant, he could not risk cutting any corners – "I thought, if I'm gonna do this, I'm doing it 100% or forget about it," he says.
During the two years it took to turn a former pizza restaurant into Delhicious, Raman was busy researching Coeliac disease and gluten free cooking, tracking down reliable suppliers, and perfecting the recipe for the rarest of gluten free delicacies – naan bread! This staple of the Delhicious menu (which Raman was determined to make) is such a hit that he keeps the recipe a closely guarded secret. Additionally, he was busy working on his other ventures – running his Indian grocery store, working as a caterer, and teaching cooking lessons.
Setting up and running the first accredited gluten free restaurant in Australia has been a labor of love from the get go. It's hard work and expensive, too. But Raman is approaching it from a place of empathy, rather than treating it purely as business – "I'm not running after the money. The first five months we poured money into lab testing and paid nearly 10 grand for a company to clear everything of gluten. It took them four days," he says.


---
The Delhicious way
Regardless of the high cost of gluten free ingredients, the menu prices at Delhicious aren't a reflection of that. Raman asks me, "If I charged you eight bucks for naan bread, would you still eat it?" My answer, of course, is yes. You pay what you have to.
My friends still get shocked when they find out how much I pay for a loaf of bread that's half the size of Wonder White. "Exactly," Raman replies, "That's good business, that's pure business. But that's not what I want to be doing."
Beyond being dedicated to ensuring Delhicious is completely gluten free, Raman is also a talented chef and businessman. Hailing from Delhi, he learned recipes and techniques from his family before undertaking professional cooking. He studied hospitality management and fashion design, and he's achieved the perfect blend of good business practices and creative flair in his current venture.
He noticed that most Indian restaurants he visited didn't pay much attention to the presentation of dishes and started to wonder, "How do I dress the food up?" Now he ensures that every meal prepared at Delhicious is carefully plated – "I wanted to be like a chef's hat restaurant, but on a very minimal price."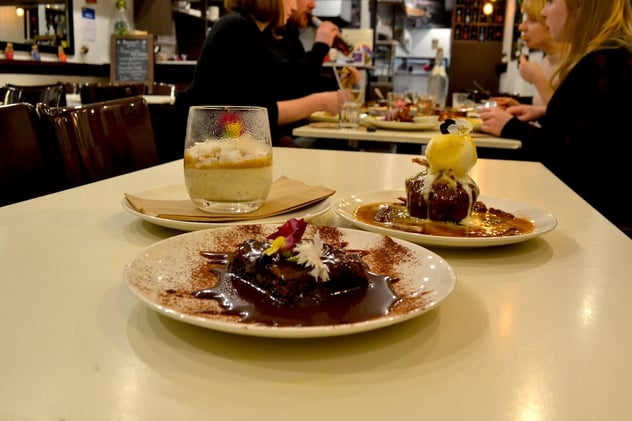 Delhicious is the realization of that goal. The food is outstanding, the range of gluten free beers is impressive, and the restaurant has a truly homely feel. While Raman is currently the only member of the kitchen team, the eight-person front of house team creates an inviting atmosphere, chatting with customers like old friends and answering all questions with genuine care.
And that in itself has been carefully cultivated by Raman's vision for the restaurant, with help from Delhicious all-rounder Ridhi Khanna – "I have been very particular in choosing team members. If they're not passionate about what they do and if they can't show sympathy for people who have restricted diets, it won't work. People will ask you the same questions again and again; you've got to have patience and humility. That's a challenge."
It has been six months since Delhicious opened its doors and the response has been overwhelmingly positive. People travel from all over the country to eat at the restaurant.
As we're chatting, a customer from interstate is finishing lunch and showering Raman with thanks. For customers with restricted diets, restaurants like this are truly special. And the Delhicious team is dedicated to providing the best customer service. Recently, they received their first four-star review, their lowest rating to date! So Raman directly contacted the customer – "I wanted to find out what the gap was, so that next time we could try to make the experience even better."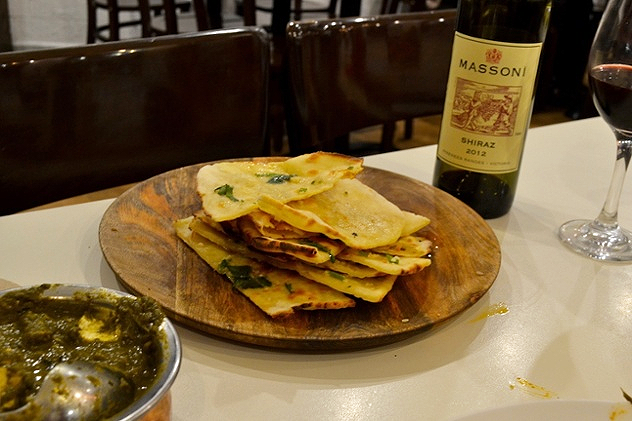 Gluten free accreditation of restaurants isn't very common around the world, so the Delhicious team is breaking new ground. Raman has already been asked to open franchises but for the time being, he doesn't want to move too quickly. He is developing his team, building relationships in the community, and working hard in the kitchen to cook wonderful, completely gluten free breakfast, lunch and dinner six days a week.
As I finish off my dinner at Delhicious with a belly full of curry, rice, cheese paneer, and an embarrassing amount of naan bread (all topped off with mouthwatering dessert and an espresso) I am again astounded when I remember that Raman is not a Coeliac.
This restaurant where I can eat with absolutely no worries happened because Raman spotted a problem that needed to be resolved – and through sheer hard work and dedication, he has made it happen. Coeliacs, rejoice!
Photos by Paul McNally
---
---
You might also like
---
Ivana Rnjak

is a Content Writer at

Typsy. A waitress and bartender in a previous life, Ivana is an aspiring academic with an unwavering love of brunch – no matter what Anthony Bourdain says!
---