When people decide to travel, they choose their destination for a variety of reasons. While some people hope to go on traditional vacations, many want to board a plane to try something new.
Travel enthusiasts now chase down to the perfect trip by checking out the cuisine in different regions. It's a trend called gastro-tourism, which encourages people to roam the world for the next great dish that makes their taste buds sing.
Read this guide to gastro-tourism, a delectable travel trend!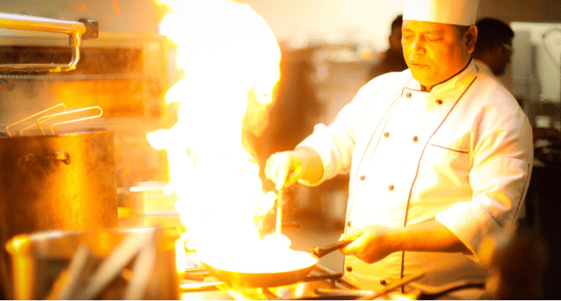 In total, tourism accounts for more than 10% of the global economy, and food experiences are an excellent way for people to bond while they're away from home.
Encourage your guests to indulge their senses in local foods, so that they don't have to stop their culinary adventures when they head to your hotel for the night.
---
Couples want classes
After people get away from home, they want to create special memories with the ones they love. That's why so many couples escape to a dreamy destination and sign up for classes they can do on their own. It gives them an experience they can treasure, like immersive cultural cooking classes.
When couples try to cook something new together, they reinforce skills like communication and teamwork. Then they get to eat something incredible and bask in their success. They'll look back on the class with fondness, which is why hotels have begun to offer cooking lessons for couples, right on their property.
Hoteliers can hire a professional chef to visit a couple of times a week and host a couples' cooking class at a discounted price for guests. It's something your competitors may not offer, which gives your property more appeal to first-time visitors and shows that management cares about creating a fun environment.
---
People like watching food preparation
Technology has created a world where brands seem more transparent than ever. They establish social media profiles to talk with customers on a personal level, so it's natural for people to expect transparency in other ways. Hotels can let guests peek behind the scenes by creating open floor plans in the dining area.
Let guests watch in-house chefs craft their meals. They'll love learning how their food gets to their table almost as much as tasting it for the first time. It's part of the culinary experience that rounds out any meal.
---


---
Tourists chase chocolate treats
New cultural or regional foods win people over every day, but chocolate is always a crowd favorite. It's a lifelong comfort food for many – their first choice when they want a snack or dessert. People travel to taste it in new dishes all the time so that hotels can jump into this trend with ease.
There are a few ways hoteliers can offer more chocolate treats for guests beyond the room service menu. Leave individually wrapped pieces in rooms to welcome new arrivals, or go bigger to transform your property into a foodie's paradise.
Some hotels have begun featuring a trained chocolatier to design gourmet sweets when guests walk up to their counter. Build a restaurant specifically for chocolate creations to make your hotel a landmark in the gastro-tourism world. You'll get guests who travel for the experience and win others over who wander in out of curiosity.
---
Research local cuisine
Before you jump into any projects, research the local cuisine in your area to figure out what people want to eat. Find the most popular restaurants and dishes, then update your amenities by bringing in gourmet chocolatiers or renovating your in-house kitchen. Food lovers will adore property updates like these because they create new options for their culinary travels.
Remember: people travel for experiences they can't get at home. Encouraging guests to indulge their foodie heart's desire is a great way to create a memorable experience for them – one that just might see them come back.
---
| | |
| --- | --- |
| | Kacey Mya is the blogger behind The Drifter Collective, an eclectic lifestyle blog that expresses various forms of style through the influence of culture and the world around us. Along with writing for her blog, she has written for sites like U.S. News, Hotel Online, SevenRooms, Point 2 Home and more! Follow Kacey on Twitter and subscribe to her blog to keep up with her travels and inspiring posts! |
---
You might also like