Search Engine Optimization - even the word sounds complicated, doesn't it?
You keep hearing about SEO everywhere. People say it will increase your traffic and get you more direct bookings. You want to jump on it, but you have no idea how to get started.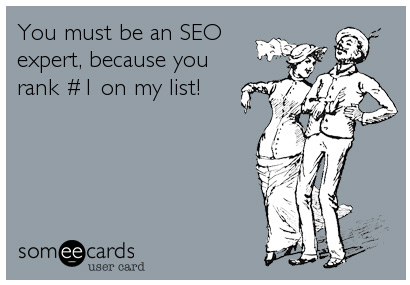 When you're too busy running your hotel, the easiest thing to do (apart from ignoring SEO altogether, which would be unwise) is to jump on Google and find someone to take care of SEO for you. But before you do that, there are a few things you should know...


---
1. What is SEO?
Hiring an SEO agent is not like bringing in an electrician to fix the lights in your lobby. You can (probably) trust your electrician to take care of the problem for you, even if you're a total tech-dummy yourself. But to find the right SEO agent and guide them to the results you're after, you will need some basic SEO knowledge.
So what is SEO? Search engine optimization is the collection of efforts you put in to improve your hotel website's position on Google and other search engines. A number of things influence your ranking, including the words you use on the website, how many people are linking to you, and the quality of your web content.
Educate yourself on the basics first. Only then can you make the right decisions when hiring a company or embarking on your own SEO strategy.


---
2. SEO companies can actually hurt your ranking

Not every SEO company is the same. Some SEO companies actively involve you in the optimizing process, while others shy away from revealing their methods. Did you know that some agencies actually practice methods that will get your hotel website penalized and ranking lower on Google?
It can be hard to spot the warning signs when you're unfamiliar with SEO, and that's why educating yourself is so important.
One thing should definitely set off alarm bells. When an SEO expert says they can 'get you backlinks', run. Get out of there. Don't look back.
'Why?' you ask, 'Doesn't my website need backlinks to rank well in Google?' Yes, but here's the thing: not all backlinks are good backlinks. You want people linking to you because they like your content. What you don't want are backlinks from websites that are unrelated, R-rated, spammy and in faraway countries, which are the kind of backlinks you often gain when you buy them.
If you want to check your backlinks, you can try OpenLinkprofiler. Just type in your URL, and OpenLinkprofiler will generate a list of all the sites that are linking to your hotel website.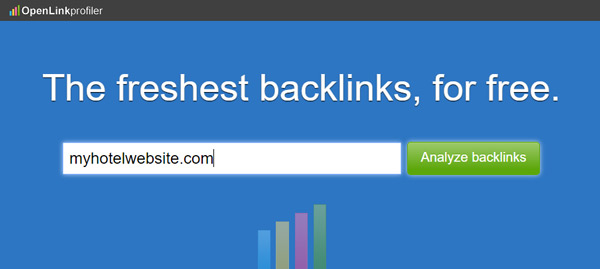 If you have acquired harmful backlinks, you can use the Google Disavow tool to make Google stop taking these links into consideration when they rank your hotel's website.


---
3. You will never rank first for popular keywords

Here's a quick test: open Google and type in 'hotel', followed by the name of your town or city. I bet that about half of the search results on the first page are taken up by Online Travel Agents or other hotel giants.
No matter how much money you throw at SEO companies, they will never be able to get you to outrank these companies. They've got established authority and unimaginable budgets that you just can't compete with.
But that's okay! A good SEO agent will advise you to target long-tail keywords instead. Those are longer, more specific keywords such as 'things to do in Myrtle Beach' or 'best walks North Island New Zealand'. When you create content catering to these kinds of long-tail keywords, you'll have a definite shot at increasing your ranking.


---
4. No tool will 'fix' your SEO

Some companies claim they've got 'systems' to help your SEO. Those systems are no more than analytics tools or tools that enable them to make technical changes at the website's back-end.
Search engine optimization is a continuous effort. Not even the best SEO agent can offer you a quick fix. Steer clear of people who try to tell you otherwise. Tools alone won't be enough to get you to rank higher, but, that said, they do help.
Some tools are quite advanced, but if you know what you're doing - or if you've got a computer whiz nephew - you can use tools without the help of an agent. Yoast is a free SEO Wordpress plugin that SEO experts swear by. You can use it to optimize meta descriptions, edit your robots.txt file, enhance your content for RSS, and practice more technical trickery to improve your website's search engine readability.


---
5. Content is most important in improving your ranking

Google's first basic principle in its webmaster guidelines is this: 'Make pages primarily for users, not for search engines.' If there's only one thing you will remember about SEO, make it that sentence. Create content for your guests, not for Google.
People are interested in rich content that helps them, and so is Google. Google's algorithm is advanced enough to detect content quality. So even if you have all the technical tools in place, your website won't show up in search results unless it has quality pages.
Controlling your own content rather than outsourcing it has its advantages. As you are the topical expert on your hotel and its surroundings, you can craft the best and most relevant pages for your website. You could create content on local attractions and events happening near your hotel or give a historical overview of a local town legend. Get creative!
Good SEO companies actually have copywriters on board, which could be a solution if you do want to outsource your hotel's web copy. But be cautious with companies that offer 'SEO Copywriting'. That could be an indicator that they are wrapped up in keyword stuffing, which is something you definitely don't want to partake in.


---
So why would you want to hire an SEO company at all?

Hiring an SEO expert isn't a must. If you and your hotel staff craft quality, relevant web content, you will start to rank higher for the right keywords and gain backlinks organically.
To crank it up a notch, you can take someone on who can optimize your web design and do all the little technical stuff at the back to help search engines index your awesome content more easily.
It might also be useful to get some advice about your content strategy. Don't just look for SEO companies, but include content marketers and general online marketing agencies in your search as well. The good ones will know how great content and SEO interlock.
Whatever you decide, be critical in your selection. Stay actively involved in crafting good content for your guests and make sure your SEO company engages you in their practices.
See you in the search results!