Black Pearl Bar for many Melburnians is an institution, and it's easy to see why. The 15-year-old Fitzroy bar has collected plenty of awards including: International Cocktail Bar (2017 Spirited Awards), Best Bar in Australia (2017 World's 50 Best Bars Awards), and Best Cocktail List award (2016 at Australian Liquor Industry Awards), to name a few.
However despite the accolades, the bar remains a cool, modest and casual place for locals to kick back and have a few drinks, which General Manager, Chris Hysted-Adams believes is what makes Black Pearl Bar a successful one.
Former Bartender of the Year (2009; Bartender Magazine Australian Awards), Chris Hysted-Adams ventured from the corporate world to bartender life and hasn't looked back since.
We chatted to him about the importance of your team, bartending tips and how to stay relevant as a hospitality business. Here's his story.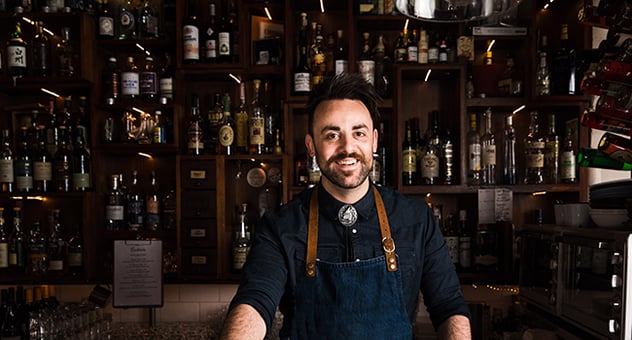 Before working at Black Pearl you were considering a creative advertising career. Why the switch to hospitality? And how did you make it full time gig when there is a common perception that hospitality is often a transitional pathway?
"As much I've tried, the corporate life just doesn't seem to be for me. The endless creative opportunities that 'hospitality' affords me has always just been too attractive. About six months into my university degree I began working at Yering Station in the Yarra Valley.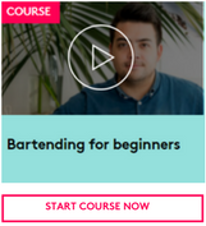 From day one there was something about wine's production that fascinated me. I used to have knockoffs at Black Pearl with a buddy of mine, and ended up befriending the staff (via some pretty nerdy booze-related chats).
After a few months I got a job there! Wine and spirits ended up infiltrating all the projects I'd do at uni, so it was pretty clear where my passion was. After completing my degree, I decided to utilize those creative skills and process behind behind the bar. It seemed to work out pretty well."


---
With all of Black Pearl's accolades what do you think makes your bar outstanding?
"Thats the big question! What we aim to do when anyone walks in is welcome them to a warm, inclusive and fun atmosphere. We're very lucky to be part of a creative, honest and vibrant environment in Fitzroy.
Its a super eclectic crowd. So maybe thats it? The guests. They help drive our creative direction and keep us on our toes. They give us the chance to help them unwind with a special cocktail, nerd out over a rare Japanese whisky, fuel their Friday night with a nitro-charged Espresso Martini or wash off a tough day with a pot of beer or a glass of house red.
Community has always been at the heart of Black Pearl - and there's no community quite like it."


---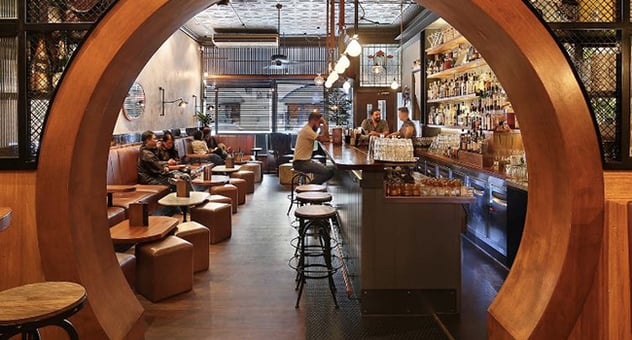 At Typsy, we believe it's the people who make your business. What are the common qualities that runs through your staff which makes them loyal to continue working at Black Pearl?
"Honestly? We mainly hire people we'd love to be served by as punter. People without ego, and with great personalities. The stuff you can't teach. We're happy to teach people how to make good drinks, but we can't teach them how to be nice, hospitable bartenders."


---
Bars generally don't have the friendliest working hours, what do you tell your team when they're having a rough day?
"We're pretty lucky to have an extremely tight team, so we're normally pretty proactive when it comes to each other's feelings.
Since we spend so much time together, we can all tell when something's wrong. With that in mind we prefer to jump on it nice and early, or at the start of the shift so we can all move forward productively into the night."


---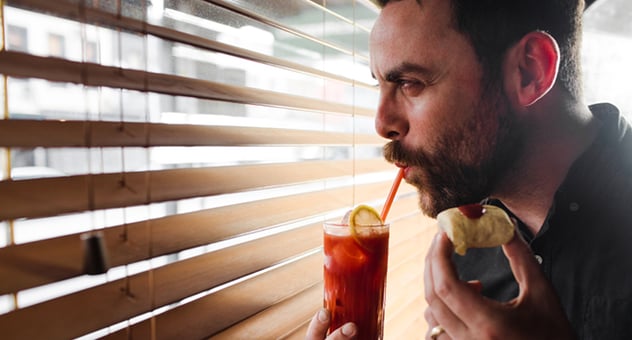 What's your favourite bar to go for a drink and why?
"Apart from Black Pearl? I love parting with my hard earned at Bar Liberty (around the corner from us). This is for a simple reason; the service is awesome, and everything is delicious."
---
You won Bartender of the Year in 2009 at the Bartender Mag Australian Awards. From your experience what's involved for someone to reach that level in their bartending career?
"Hard work, determination, strategy and creativity."


---
What do you think are the essential drinks that all bartenders should know how to make?
Gin & Tonic
Collins
Old Fashioned
Martini
Alexander
"These all give you a quality understanding of how various liquids work together (and then give you the ability to understand other cocktails). You'll also understand pillars of quality cocktails like appropriate dilution, shake/stir times, the difference between cocktails served up and on the rocks, as well as mouth feel."
---
Common mistakes that you think bartenders make, and how to avoid them?

"Running before they can walk. Make sure you have a solid grasp of the basics before you start deviating too far from the norm."
---
Upcoming trends for the bar scene that we should be aware of?
"Restrained complexity, in cocktails and service."
---
How does Black Pearl stay relevant and maintain its staying power, in a now saturated hospitality scene?
"You've got to consistently evolve your product, and be open to new ideas from new people."
---
What for you makes a successful bar?
"A place that can easily become part of your everyday life."
---
Most popular cocktail at Black Pearl, and what makes your customers love it?
"Vodka Espresso. Melbournites love their booze and their coffee, so it's only logical we fly through these. In the last year or so, we've started charging ours with nitrogen instead of shaking them to enhance the coffee flavor and mouthfeel more than ever."
---
Who is your hospitality hero and why?
"Charlie Ainsbury. He just gets it. Handsome too."
---
Your most important advice for bartenders?
"If you're good enough, your work will do the talking for you."


Learn more about cocktails with our Bartending for Beginners course from world class bartender, Charlie Ainsbury. Start now!
You might also like: