Crowdfunding is becoming a popular alternative funding method for restaurants and cafes. Business owners are using it to raise thousands of dollars for everything from launching a new venue to funding a renovation.
But crowdfunding isn't a guaranteed process. Most platforms won't actually release your funds unless your campaign goal is met, which means you have to hustle, and hustle hard, to get the requisite number of donations.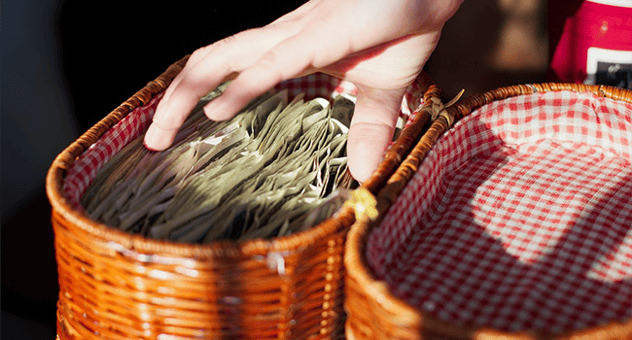 What is crowdfunding?
Crowdfunding is a way of raising public donations through an online fundraising platform like Pozible or Kickstarter. To set up a campaign, you have to decide on a specific monetary goal – say $20,000 – which is to be raised over a set period of time – normally 30 days.
In order to encourage donations, you can offer a series of rewards based on how much your supporters donate. For example, anyone who donates $10 could receive two free coffees, and anyone who donates $100 could receive a meal for two on the house.
This fundraising method allows businesses to gain capital quickly without relying on bank loans or private investors.


---
Where to launch a crowdfunding campaign

There are several websites designed to host crowdfunding campaigns, though they all have slightly different rules and fee structures.


Pozible is an Australia-based company targeting mostly Australian backers. At the end of your campaign, you will be charged a 5% fee for funds raised up to $100k, and a 2.4% + 30c transaction fee for each pledge. About 55% of Pozible campaigns reach full funding.


US-based Kickstarter has a more widespread international audience. It claims a 5% fee at the end of your campaign, plus payment processing fees (3% and 20c for each pledge). Roughly 42% of projects reach full funding.


IndieGoGo is more flexible than the other two options, but slightly less well known. Funds are disbursed immediately, and you can keep any money raised, regardless or whether or not you reach your goal amount. You can also earn a small bonus if your goal is met before the deadline. IndieGoGo claims a 4% fee if your project succeeds and a 9% fee if it doesn't.


---
Steps for setting up a crowdfunding campaign

1. Set a fundraising goal.
e.g. $20,000.
2. Decide on your campaign timeline.
e.g. 30 days.
3. Decide exactly where the proceeds will go.
e.g. $10,000 on kitchen equipment, $5,000 on furniture and fittings, $5,000 on marketing.
4. Decide on your backer rewards.
e.g. free coffee for $10 donations, meal vouchers for $20 donations, merchandise for $50 donations, an invitation to the café opening for $100 donations, etc.
3. Outline the story behind your project.
4. Outline the challenges you expect to face.
5. Build pre-buzz to give yourself a head start. Let your existing networks know you're launching a campaign weeks before it goes live.


---
How are other restaurants approaching it?
The owners of this café successfully raised $35,591 on Pozible in 2014. They used the money to open Melbourne's first Timorise café, where a percentage of their profits go towards helping the Timorise community.
Rewards included free coffees, merchandise and invitations to a VIP coffee tasting. Donations over $12,000 earned a share in the cafe and a trip to Timor.


The owners of Butter & Scotch raised $51,618 on Kickstarter to open Brooklyn's first dessert and cocktail bar. Though they had the money required to open their bar, they needed additional funds for kitchen equipment, licenses and other operational expenses.
In an article on Bon Appetit, one of the owners admitted that distributing their rewards had created a lot of additional work, though that might have something to do with the fact that they were painting their backers custom portraits.


Catmosphere recently managed to raise $40,226 on IndieGoGo in order to open Sydney's first cat cafe.
The novelty of the idea undoubtedly had a lot to do with the campaign's success, and the owners really played up that aspect with the rewards. They offered incentives like cat play time, cat-shaped cookies and limited edition cat-themed comics.


---
Tips for launching a successful campaign

1. Personalize
There are literally hundreds of crowdfunding campaigns online at any given time, so it may take a bit of creativity to make yours stand out. The ones that succeed tend to be completely open about their personal goals. They don't hide behind a brand name, but introduce themselves and treat their followers like friends.


2. Create a video
According to Kickstarter, campaigns that feature a video are 50% more likely to reach their goal. Creating a video – even if it's just on your smartphone - offers you the chance to show off your personality and pitch your vision for the project. Here's a creative one from Sedgwick Ave.


3. Offer interesting rewards
Your incentives will also help you to create buzz about your campaign. The best rewards offer value to the backer. They can be free products, experiences or invitations to become involved in your restaurant's conception (for example you might offer them the chance to name an item on the menu). Lucky Chan in Perth will immortalise supporters by featuring their name on a wall in the restaurant.


4. Keep your backers in the loop
Crowdfunding requires constant contact with supporters. Let them know how you're progressing and maintain the hype until the last possible second. Keep in touch when it's all said and done so they understand how much their donations were appreciated. Kickstarter, Pozible and IndieGoGo all have inbuilt email systems that allow you to contact your backers.


5. Get promoting!
Donations won't come unless you spread the word far and wide. Start with friends and family, but go hard on social media and email. Contact major influencers and journalists to share your campaign with their contacts. Make no mistake: crowdfunding is a full time job.


---
The advantages of crowdfunding

Crowdfunding involves a lot of work, but the rewards are many:
You won't have any debt.
You gain immediate capital.
There are no strings attached (contributors aren't investors).
You can build an enthusiastic community of future customers.
---
The disadvantages of crowdfunding

On the other hand, crowdfunding is not without its risks:
Fulfilling rewards can be time consuming.
Collecting and distributing rewards costs money.
You have to be willing to hustle! Promotion involves constantly sending emails, contacting media and reaching out on social media.
It can be a wasted exercise if you don't reach your funding goal (since most platforms have an all-or-nothing policy).


Consider these points carefully before deciding if crowdfunding is a road you want to go down for your restaurant.



Get Typsy updates straight in your inbox! Sign up to our newsletter now.