Melbourne sure doesn't want to give up its title as the most liveable city in the world. Just over two months ago, a new whisky bar popped up on one of its beloved inner city streets – adding to the growing number of hospitality venues that have now surpassed the number of retailers!
The Elysian Whisky Bar may be small, but it boasts the most impressive, diverse and rare whisky collection of any bar in the country. We spoke to Kelvin Low, owner and operator, about running a specialist bar dedicated to the spirit he loves so much.
I was always a gin and tonic kind of drinker. Maybe a fancy cocktail here and there. I had only ever had whisky when drinking shots of terrible blends on rowdy nights – and that put me off the spirit for a long time. It was whisky sours that got me interested in giving whisky another go but I was still cautious, preferring to order something "pink and citrusy" as I would say to the bartender at my local cocktail bar.
But recently I was doing some research about whisky for work (I know, it's a tough life) and I felt I wouldn't do the article justice unless I knew first-hand what I was writing about. What started as research quickly turned into a growing fascination with the spirit – all thanks to the wonder of a 16-year-old Lagavulin, an Islay single malt that had me swooning from the second its peaty aroma reached my nose.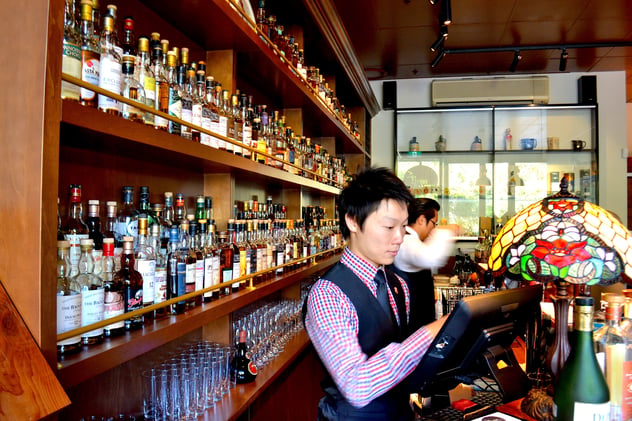 "We just wanted to create a bar that whisky lovers could come to sit back, enjoy and try stuff without having to fly to Germany or Japan!"
In the most perfect timing, I discovered that The Elysian Whisky Bar had opened just a short tram ride from my house. I was doing some research on Ichiro Akuto and his tiny distillery's hard to come by whiskies with a distinct Japanese character. When I visited The Elysian for the first time, I couldn't believe they stocked a number of Ichiro bottles! As I sat back with a glass of a drink I had been sure I wouldn't get to try for a very long time, I knew I had to find out everything about The Elysian and the whisky lovers behind the bar.
The Elysian is a tiny whisky bar on Brunswick Street in Melbourne's inner city suburb of Fitzroy. It opened just a few months ago and is run by two incredibly dedicated people –Kelvin Low and Yao Wong.
Kelvin explains, "We just wanted to create a bar that whisky lovers could come to sit back, enjoy and try stuff without having to fly to Germany or Japan!" Their focus is on rare, independent bottling – which can be tricky sometimes: "You are pretty much scrambling to grab the bottle, it's a matter of getting in really quickly. There's massive competition."
It's a Tuesday when I visit again, the start of the working week for The Elysian. They've just opened the doors for the day but someone has already beat me there, and while I talk to Kelvin, customers begin to line the bar, welcomed by incredibly warm, well-dressed service and jazz playing softly in the background.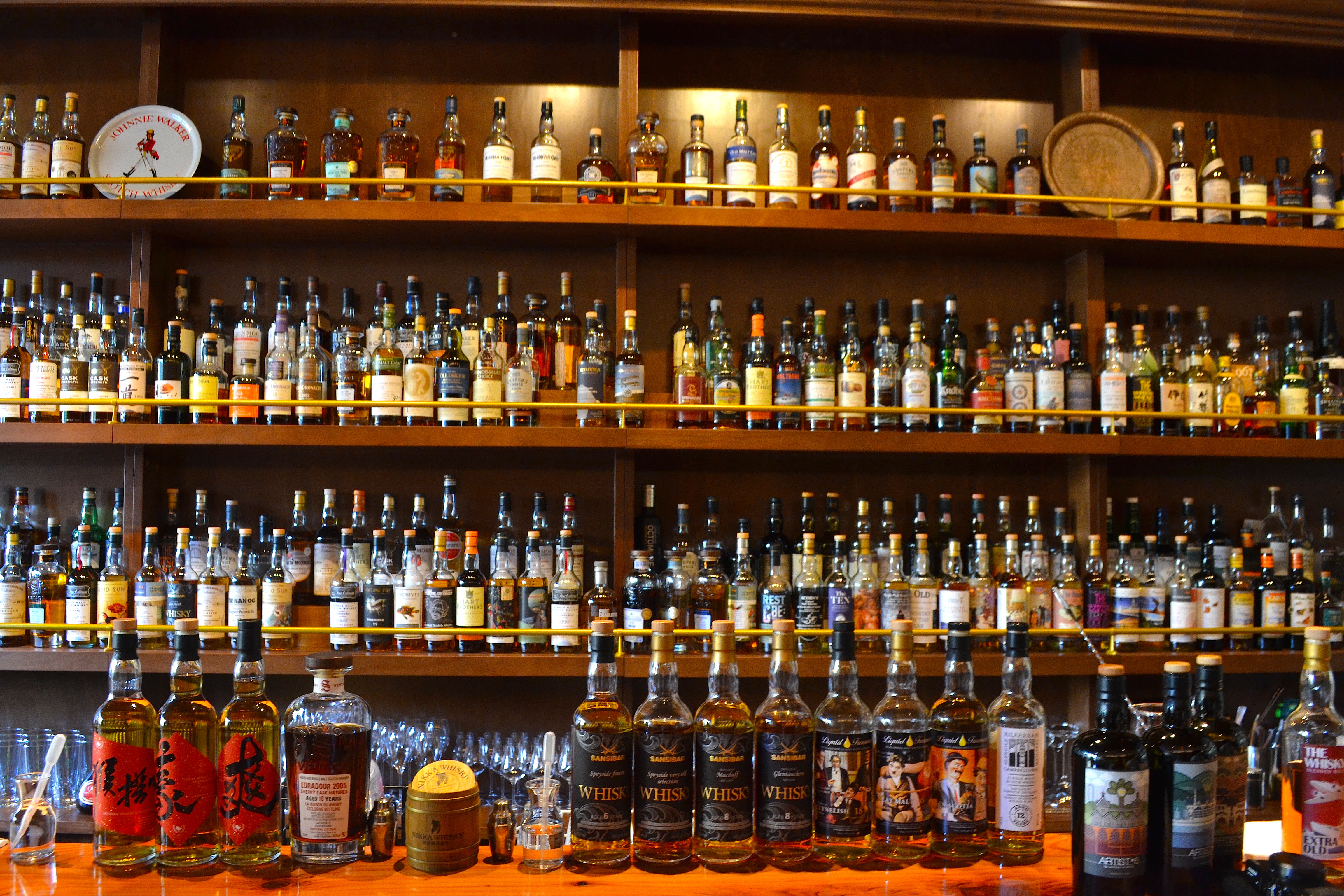 There are nearly 300 bottles of whisky available at The Elysian. The menu is divided by regions, with Scotch whisky selections spanning a few pages. But there are also "a lot of interesting rums, one tequila, and a few different gins" available. There are wines, bottled beers and ciders, and one beer on tap – it's Hawkers at the moment, but there are plans to rotate taps according to the seasons, and to support local as much as possible. The cheese and charcuterie boards are selected by Yao, while the rest of the food is the work of chef Ryo Kitahara of Assiette de Parti catering.
Kelvin and Yao opened The Elysian with one theme in mind – Japan. Kelvin says, "The feel and the layout is very much like a Japanese bar. We absolutely love the bars there. Some of the world's best whisky bars are in Japan." A customer sitting beside me laughs and says, "All of the best bars are there!"
Kelvin notes, "A lot of Australians after visiting Japan, they come back and rave about it, oh my god the bars there! Some of them only have six seats on the bar and that's it, some of them are standing only. They might be small but the selection on the backbar... no matter how seasoned a whisky drinker you are, there's always something that makes you go, wow what is that!"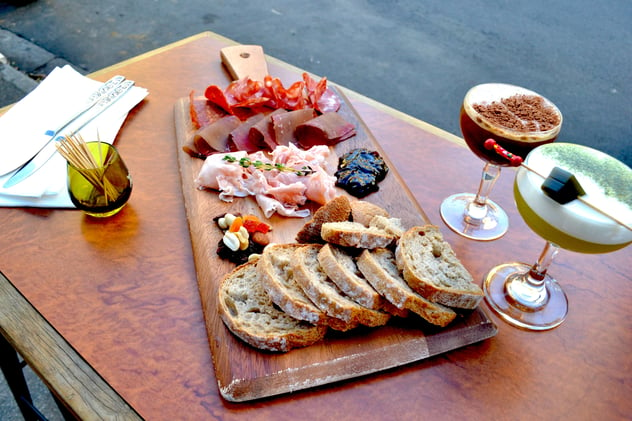 Kelvin has this wonderful way of weaving really interesting facts into casual conversation, teaching you things you were probably unlikely to look up on your own. He tells me, "In Japan in 1989 they dropped the importation tax on foreign spirits. A lot of Scotch went into the country and everyone started concentrating on Japan. The downside was that the Japanese whisky market then fell."
He pulls bottles off the shelf that he finds particularly interesting to tell me anecdotes about the bottling or the distillery. Showing me a new product from Italy, he explains: "Lovely design, only three years old but super tasty, from a wine cask then put in a smoky cask so you're getting different characteristics coming through. Bit of tannins, bit of fruit and berries, then you've got that salt and smoke on top, and it comes in at a good price point."
"The environment was really supportive. All of us were working there because of whisky."
His body of knowledge about this spirit is astounding. The passion is evident. I ask him if he remembers what his first whisky experience was – "The first one I tried was Ardbeg, 10-year-old. A really smoky, really pungent whisky… it put me off whisky for a long time! The one that caught my interest was a special bottle of Caol Ila. A little bit smoky but not as intense as Ardbeg."
Kelvin tells me he doesn't have a favorite whisky but, "I have two favorite distilleries: Bowmore and Springbank in Scotland. They both make a whisky that is really unique, with a really interesting fruit character, a bit of a pungent character, and a little bit of smoke. That's what I'm really digging at the moment. Sometimes I don't want too smoky a whisky and these two distilleries do a really soft smoke, a really well rounded whisky."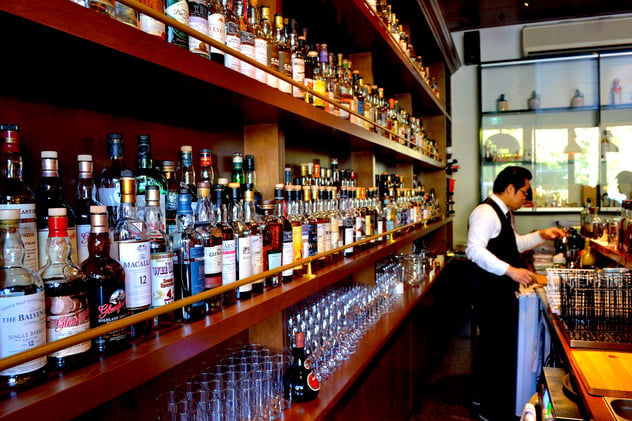 Like so many others, Kelvin's hospitality career started as a part-time job to pay the bills. He worked in a fine dining restaurant and a cafe simultaneously. He was given a crash course in management and quickly promoted. He soon collected a wealth of front of house experience. He had been introduced to whisky and bartending through restaurant work but it was the start of a rare Japanese whisky collection at Heirloom, where he was working as manager at the time, that sparked the growing love for the spirit. He was determined to try three to five whiskies a week! A few years later, he gave up his full time job to become a casual at Whisky & Alement.
Whisky and Alement gave Kelvin the opportunity to pursue his newfound passion alongside likeminded people. Of his training, he says: "If you asked them questions, they always guided you. The environment was really supportive. All of us were working there because of whisky. You deal with a lot of different products and meet a lot of amazing people in the industry as well – clientele, suppliers, people who make the stuff!"
"We both wouldn't be here if we didn't love whisky. Down the line if we get staff as well, if they don't love whisky, there's no point in working in a bar like this."
Yao worked alongside Kelvin at Whisky and Alement. A lot of their regulars became the early support for The Elysian. "All the whisky lovers managed to find us which is great. People from South Australia, Sydney, a lady from Hong Kong! She heard about us in Hong Kong which is amazing!"
It took about four months after confirming the lease to renovate and get the bar up and running. The reception has been great so far. Kelvin says, "Locally we're very specialist. With our range, no other bars in Australia have 90% of what we have. But we share some common bottles with some specialist bars around the world."
When I ask if there is anything they wish they had known at the beginning, Yao jokes, "How to win the lottery!" Kelvin adds, "Yao's been in bars forever... we are running it how we want to run it and everything is going according to plan as far as we know." He laughs then adds, "We might try to get some staff so we can get more time to do other stuff, go to whisky festivals, who knows!"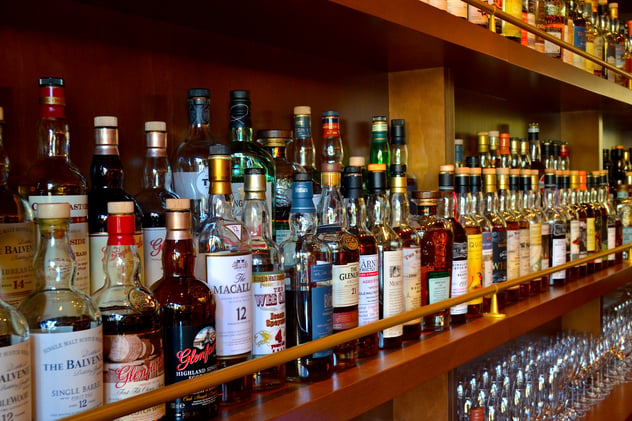 When it comes to hiring staff for the future, Kelvin notes that the specialist nature of The Elysian makes that a little bit more complicated: "If anyone wants to run a specialist bar, whatever the spirit is, obviously you've got to know the stuff and love it yourself. We both wouldn't be here if we didn't love whisky. Down the line if we get staff as well, if they don't love whisky, there's no point in working in a bar like this. That's the thing about being specialist, it's hard to find staff. You can't just pick any bartender and say hey can you work here? But it's great for those who want to pursue a career in this. We get to try amazing stuff all the time!"
The extensive knowledge of the spirit is evident not just in the backbar selection but in the unique cocktail list as well. "We're doing a Boulevardier at the moment which is like a whisky Negroni. So, it's three parts – rye whisky, Campari, and then the third part is usually sweet vermouth but our twist on that is using shiso umeshu instead. Just to have something different. We're being a little bit more innovative with our list. We've got a few Japanese themed cocktails happening because we are a Japanese themed bar. So we're using umeshu, we're using yuzushu in a gin cocktail which is sake based and infused with yuzu citrus. We will keep it appropriate to seasons. You've got to have more spices when autumn comes."
"I guess the younger generation is looking at whisky as being a fashionable thing now. I think education is what's pushing the industry forward."
Just two months in and exciting things are already happening at The Elysian. Next week, they will host their first tasting session. Kelvin tells me, "We've got Eiling Lim coming in, she's an independent bottler from Malaysia. She lives in Belgium with her husband and they go around selecting barrels of whisky and bottling them. We've got six of her whiskies on tasting... some of them were distilled in 1968! It's going be a really epic tasting! And for an independent bottler to talk about her own whiskies, it'll be really nice to pick her brains."
Alongside this, The Elysian is involved in a collaborative bottling project. "In March we're getting a bottling happening of a Scotch whisky. It's a big project, six bars are involved – two in Taiwan, two in Japan, one in China, and us here. We're sharing this one barrel. We'll get probably 20 or 30 bottles out of it."
With a new wave of craft spirit and cocktail appreciation spreading across the world, The Elysian has come onto the scene at the right time. "I guess the younger generation is looking at whisky as being a fashionable thing now. I think education is what's pushing the industry forward. People are just hungry, they want to know, they want to learn, they're hungry for knowledge."
With two people behind the bar armed with that knowledge and the passion to share it, The Elysian is the perfect place to start learning and developing an appreciation for this timeless drink.
The Elysian Whisky Bar is located at 113 Brunswick Street, Fitzroy and open Tuesday to Saturday from 4.30pm.
Photos by Paul McNally


Did you enjoy this article? Share it with your friends on Facebook!
---
| | |
| --- | --- |
| | Ivana Rnjak is a Production Researcher and Content Writer at Typsy. A waitress and bartender in a previous life, Ivana is an aspiring academic with an unwavering love of brunch – no matter what Anthony Bourdain says! |
---

You Might Also Like