For many travelers, hotels are like their bread and butter. They've probably stayed in some great ones and some terrible ones - and they'll have their fair share of weird and wacky stories about the experiences they've had there.
With travelers hotel expectations rising each year it's probably time for you to sit down and ensure your hotel is staying up to date on what your guests expect from your hotel the next time they enter your lobby?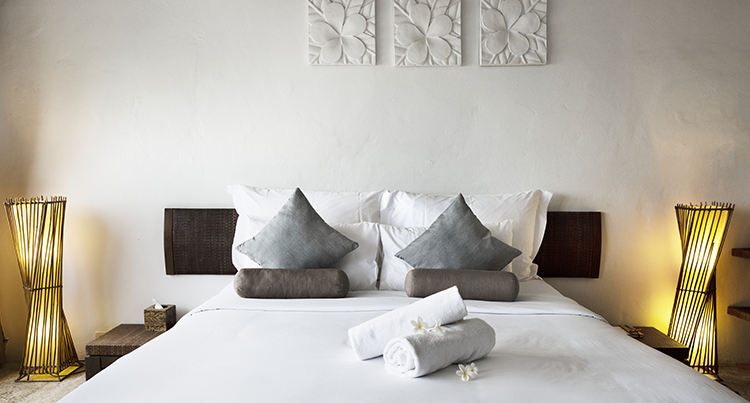 With the travel market constantly growing, hotels are always trying out new approaches and ideas. We've looked ahead and found five things you can expect hotels to implement in 2019 and onwards.


Local transport partnerships
Some hotels have had the foresight to offer this for years, but more and more are getting on board now - and why not when it makes so much sense?
If your guests are staying in a hotel, they aren't near their home, which probably means they don't have access to their own transport - unless of course, they've hired a car. It also means they are unlikely to be familiar with local companies and the different options available. Being able to get this information from your hotel is ideal and a great partnership opportunity. You might even be able to offer your guests exclusive deals and discounts if you have partnered with local agencies.


---
Reduced 'frills'
With many guests becoming environmentally aware and choosing locations based on their sustainability practices, many hotels are and will change how they operate. Many hotels are already looking at reducing some of the "luxury" standards they provide, such as weather cards, chocolates on the pillow, fresh towels and bed linen each day - the general hotel "turndown" service.
Whether the choice is made to help with environment and conservation efforts or to save on operational costs, this seems like a pretty good step forward from hotels.


---
Check-in areas are changing
Check-in and front desk areas vary dramatically depending on where you go, but many hotels are looking to re-vamp their lobbies to make them more comfortable, familiar, and intimate. Many are aiming to get rid of the formal front desk and instead provide comfortable seating and hotel-specific treats - special cocktails, a local delicacy. The hope is that this will make guests feel more at ease and special when they enter the hotel.


---
Technology booms
Like everyone across the globe, hotels are looking for ways to implement new technology throughout their buildings. From wifi access available at any location throughout the hotel to apps for ordering room service and asking for location top tips, hotels are starting to take full advantage of the technological age.
You may also find some technology quirks including robots. Although they are still in their infancy, and most still suffer from major teething problems or limitations, you can still expect to see increasing amounts of technology in hotels as you travel.


---
Health and wellness
Whether your guests are looking at immersing themselves in local culture or just adding in a bit of fitness, the rise of wellness tourism has already started to hit hotels. Wellness tourism refers to any travel that is made in order to be physiologically and mentally tranquil. Think of it l like technological detox!
Many hotels are already offering health and wellness packages as part of their accommodation which includes anything from herbal treatment and spa therapies to rejuvenation programs and cooking classes.
---
Wherever you go in the world, you will see amazingly varied styles of offering hospitality and looking after guests. Hopefully, 2019 will bring travelers even better services and experiences than the previous years, and who knows what we will see in terms of new developments, ideas, and layouts when we next step into a hotel.
---

With more than 1000+ online lessons available in Typsy's video library you can train your staff in the skills they need to bring your hotel into the future.
Sign up today and get the first 10 day's FREE!
---
| | |
| --- | --- |
| | Martha Jameson is a web designer as well as a content editor and proofreader. She writes about her invaluable insights and experiences at PhDKingdom and Academicbrits and also on blogging sites such as Dissertation Help website. |
---
You might also like: