This year has been a tricky year (and, okay, this is admittedly the understatement of the century). Across the world, hospitality workers in particular have faced an unusual level of uncertainty and stress, even for an industry which can be uncertain and stressful at the best of times.
So in today's blog post, we're looking at the unique challenges hospitality staff might be facing with their mental health, and what we can do to support one another through rough patches.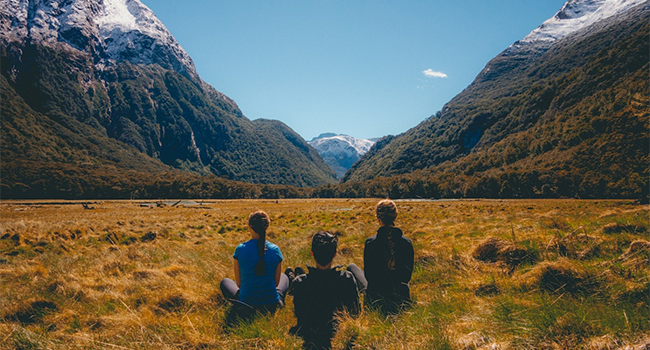 Talking about mental health should be - and is! - as simple as talking about physical health. Sometimes we just feel a little under the weather; sometimes we ought to visit our local doctor; and sometimes, we develop symptoms that we can't seem to shake. In any case, we all have times where we need a little extra support from people around us.
Navigating mental health issues can be exhausting, all-encompassing and isolating without a strong support network.
There is still a lingering societal stigma around mental health issues. But 1 in 5 adults in Australia and the US suffer from some form of mental health condition - and that number, in light of the pandemic, lockdowns, limited work, being separated from loved ones, and a fleet of other challenges, is growing rapidly.
Thankfully, the conversation is becoming more open, but there's one arena where mental health still carries quite a stigma - the workplace. But work is, after all, where we spend two thirds of our lives.
This is a tricky subject, so take a breath. But let's talk about some ways we can improve mental health support in hospitality workplaces.
---


Customers can immediately tell when staff are unhappy, and unhappy staff are much less likely to go above and beyond for the job. Luckily, Typsy can help you take care of both.
Learning with Typsy is practical, effective, and fun! When staff are well-trained, they feel confident and respected at work.
And with 1000+ lessons worth of hospitality skills, Typsy can give you plenty to feel confident about. Best of all, you can access Typsy as and when it suits you.
Learn your way - starting today.
---
It's in the best interest of everyone involved in a hospitality business to look after and support employees with mental health issues, for a multitude of reasons.
Aside from the legal obligations you may have as an employer, creating a supportive work environment that looks after your employees' mental health and wellbeing also means:
Better customer service

Increased productivity

Reduced absenteeism and staff turnover

Stronger team cohesion

Better workplace culture

---
Get to know your team

While mental health issues affect everyone differently, being vigilant about some of the more common warning signs can help you start a dialogue early and ensure that your employees are looked after before the problem escalates.
Getting to know your staff from the get-go is the easiest way to ensure you can spot behavioral changes that may be indicative of a mental health problem. It's possible that your employee may not be comfortable disclosing this to you (or they might not be aware of it).
Talk to your team, take an interest in their life outside of work, ask about their ambitions and plans for the future, find out what they enjoy doing and what they're passionate about. Not only will this foster a stronger team culture, it will build trust and confidence between you and your employees.
This increases the chance that an employee will share any problems they may be experiencing, while also making you familiar with the personalities, habits and quirks of your team – so if any changes do start to occur, you will spot them early.
Signs of anxiety
Beyondblue lists some of the most common behavioral changes that may indicate an employee is suffering from anxiety:
Signs of being restless, tense or on edge

Becoming easily overwhelmed or upset

Difficulty making decisions

Difficulty meeting deadlines

Avoiding workplace activities

Appearing apprehensive or worried


Signs of depression
Common signs of depression may include:
Difficulty concentrating

Difficulty meeting deadlines or managing multiple tasks

Lateness

Appearing fatigued

Becoming easily angered or frustrated with tasks and people

Avoiding colleagues

Loss of confidence

Appearing unusually emotional or tearful


---
Look after employee wellbeing

While working in the hospitality industry is incredibly rewarding, it comes with its own set of challenges.
The work is physically demanding, sleeping and eating patterns become irregular, and your diet becomes high in caffeine, alcohol and foods high in salt and fat. Customers can be difficult and even dangerous. And because work comes and goes, anxiety about job security is common. Especially now.
This is why it's so important to make employee wellbeing a priority in your workplace. While work-related stress is not a clinical health condition, it can be a risk factor for mental health conditions, if it is excessive and long-lasting.
Keep an eye out for stressed out, overworked, or underperforming staff
Pay attention to your workplace: how is everyone performing? Do you need to give someone a weekend off soon? Who has done the close every day this month? Are you giving everyone enough shifts? If not, have you explained why? Be transparent and be empathetic.
Actively foster a culture in your workplace that is inclusive, supportive and free of any negative stigma about mental health issues. Talk openly about it. Let your staff know how they can seek help. Let them know they can talk to you. Ensure you provide assistance and support where necessary.
Work can play a part in the recovery process, by providing structure, financial security, social interaction and a sense of purpose. Employers benefit by reducing employee turnover, saving on rehiring and retraining costs, and nurturing a great workplace culture.
And importantly, be vigilant on shift. If someone looks like they are struggling, make sure they have a breather. If you can see it, so can the customer. You're better off being down a person for a couple of minutes than letting an employee be visibly upset in front of a customer.
Don't forget that as a manager or owner, you have to look after your staff as well as you look after the business – without them, your business won't run. Ask them how they're doing and provide help when they need it.
If you or someone you know is struggling, please seek help. Here, you can find a comprehensive list of mental health resources local to you (including crisis lines and websites), wherever you are in the world.
---
If you would like a resource to help your team take care of their physical and mental health, try our course on exercise tips for hospitality workers.
---
You might also like