The hospitality industry took a major blow during the COVID-19 pandemic. Worldwide, the industry has faced shutdowns, no international guests, and border closures that have affected things for over a year.
Because of these problems, many businesses had to lay off employees and cut back on staff or hours. Now that things are starting to reopen and return to normal, there is a hospitality skills shortage to deal with.
Read on to what the shortage is, what caused it, and most importantly, what you can do about it.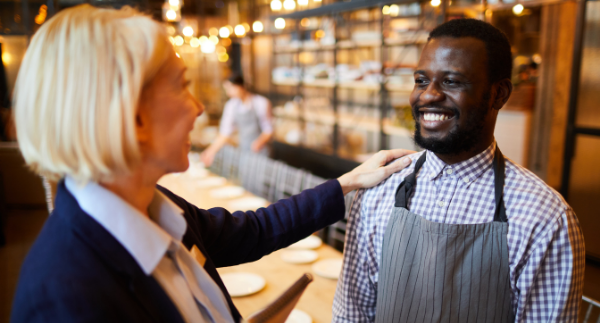 Are you an incoming hospitality worker or you've always wanted a job within the industry? In order to learn the skills necessary for a long and successful career, you should know the answers to these questions.
What's fueling the skills chasm?
Travel and tourism are starting to see a rise again, thanks to vaccine efforts across the globe. More places are opening up and travel restrictions are easing. While that's great for the hospitality industry, it's also one of the biggest reasons for the skills shortage. Labor is the biggest cost for hospitality locations, but many employees still feel as though they aren't paid enough within the industry. Another factor is the age gap. Individuals who have worked in the industry for years and have accepted certain wages are reaching retirement age. Newer hires with fewer skills might demand more, which isn't acceptable without the right skills and experience in place.
Technology is another factor in the skills gap. It's becoming more prominent in the hospitality industry, forcing workers to learn new procedures and programs more than ever before. Some technology is even threatening to take the place of human workers through things like automation and AI.
But, the best solution for the skills shortage has always been to hire a new generation of hospitality employees with the right skills. Now, in a post-pandemic world, how can you make sure you have those necessary skills?
---

Typsy's 1000+ hospitality lessons are practical, effective, and fun! You can learn key hospitality skills from taking orders to upselling and coffee making to remembering guest names. Invest in your future!
Best of all, you can access Typsy as and when it suits you.
Learn your way - starting today.
---


How to learn the right skills to get hired
As with any job, the hospitality industry requires its employees to have both hard and soft skills. However, soft skills can be especially important in this industry, thanks to the amount of patron interaction you'll be dealing with regularly. Some of the most important soft skills you'll need include:
Flexibility

Organizational skills

Strong communication skills

Commitment

Enthusiasm

Leadership

Ability to solve problems
Soft skills come naturally to some. For others, they can be learned or improved, and you might be stronger in some areas than others.
Of course, that doesn't mean you don't need to focus on hard skills, too. We already touched on the importance of technology, but there are plenty of other hard skills that can be taught. Learning as much as possible will improve your chances of getting hired and doing your job the right way. Hard skills in hospitality can include anything from basic computer knowledge to knowing different languages. Whatever it is you want to learn, consider taking classes or training courses to showcase your education and skills on your resume.
If you're currently working somewhere or your schedule doesn't allow you to attend classes in-person, consider online courses. Attending classes online allows you to take charge of your education. You'll be able to discover how you learn best and apply those strategies. You will also be able to better balance your current workload, ask more questions, and get support from your instructors by emailing or using online portals.
---
Your future in hospitality
The hospitality skills shortage isn't just about facilities needing to fill positions. It's about filling those positions with qualified individuals who can excel in their careers. So, while many locations might desperately want to hire multiple employees, most aren't going to compromise their expectations.
If you take the time to hone your skills, train for the things that are most needed, and make sure you have the right personality for a hospitality career, your resume could get you to the next step – an interview.
Interviews can be stressful in any industry. But, having a basic idea of what to expect can ease your nerves. Be prepared for some common questions like "where do you see yourself in five years?" or "tell me about yourself?" Additionally, there are some helpful tips to keep in mind to make the process even more successful, including:
Maintaining a professional demeanor

Aligning your answers with what the business is looking for

Sharing a story

Being authentic
---
If you do end up getting hired within the industry, it's important not to rest on that. Some facilities might require additional online training to get you used to their systems and protocol. One of the best things you can do to bridge the skills shortage now and keep it from growing in the future is to commit to lifelong learning. Choose to keep learning new skills and strengthening your current ones within the industry. The more hospitality employees that choose to do that, the sooner this shortage will cease.
If you're interested in learning new skills or growing in your current ones, combat the skills gap by checking out some of the lessons on Typsy. You'll find video lessons from the best in the industry to carry with you throughout your career.
---
| | |
| --- | --- |
| | Beau Peters is a writer with an increasingly diverse portfolio and a history in business management. He has a passion for sharing what he has learned with others and enjoys making the world a better place. When he is not tucked behind a cup of coffee and a laptop, Beau likes to meet new people and try new things. |
---


You might also like