Ireland: the land of Guinness, leprechauns and four-leaf clovers. Whether you visit on holiday or live in one of its many cities, Ireland is a treasure trove of history, culture, and beer. Explore this country of golden luck with our Pour the Perfect Pint winners.
Aman and
Jaspreet continue their exploring in the second part of Aman's travel journal. Read on to find out if they end up in jail, eat until they can't eat any more or dance the night away.


Sunday 26th August
We went to
Kilmainham Gaol
to learn more about the real history of Dublin.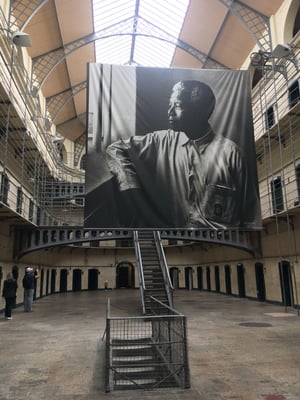 With the Popes visit that weekend, traveling around the city meant a lot of walking!
The tour was so packed with information and emotion that it was impossible to not get a real sense of the desperate and harsh conditions that these prisoners went through. The whole tour was really well conducted and it was kept authentic without the need to glamorize or change the building to suit visitors. That evening we headed to
Copper Face Jacks
which I'd heard a lot about, but I have to say, I liked the music and it was not as crazy expensive as people made it out to be.
Dicey's Garden
and
Krystle's
are both good too. Even handier that they are literally right next to each other!
---
Monday 27th Augus

t
On Monday we chilled out around town heading to various cafes, cake shops and bars; just enjoying the small rays of sun that were peaking out from the clouds. The cakes were awesome. I've got a sweet tooth and I was very happy!
That evening my brother and I had a bit of chicken wing challenge at the
Canal Bank Café
which was just down the road from the hotel. Needless to say, I lost. The wings were piled high at this place so, if you like wings this is the place for you. I'm a man that can eat but the sheer volume was a struggle…especially when you factor Guinness and Krombacher beer into it.
---
Tuesday 28th August
Today we went to
KimChi Hophouse
for lunch. Really recommend. The shredded beef was great. We then went to
Vice Coffee Inc
to have a little coffee and cake before we headed back to London.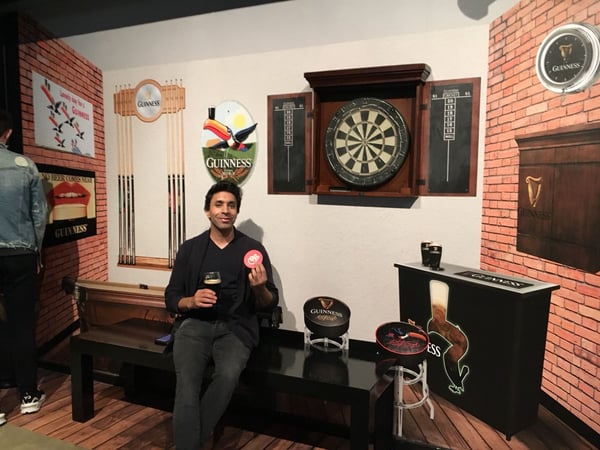 The whole trip was fantastic and I really can't recommend visiting Dublin enough. Crazy that I live in the UK and had never visited before! Thank you Typsy for such an amazing prize.
Missed part one of Aman's adventure? Read about his visit to the Guinness Storehouse, the Michelin Star restaurant L'Ecrivan and more, here.
---
Ready to learn how to pour the perfect pint of Guinness for yourself? Start our Guinness course and find out how.
---
You might also like: